LISTEN:

Costa Cruises announced an order for two next-generation cruise ships carrying the largest guest capacity in the world.
The two, 180,000 ton cruise ships will be powered by liquefied natural gas (LNG), the world's cleanest-burning fossil fuel, and boast 2,600 guest staterooms – carrying a record 6,600 guests.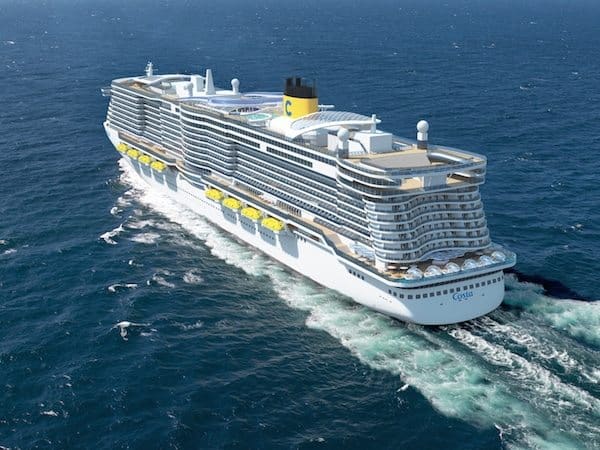 This new ship order is part of a multibillion-dollar contract. The two ships will be built at the Meyer shipyard in Finland, with delivery expected in 2019 and 2020.
Photo/Source: Costa