Costa Cruises is about to become the first cruise line to ever produce authentic Mozzarella di Bufala (Buffalo Mozzarella) onboard.  The Italian speciality will be featured on ships across the fleet in the brand-new Mozzarella Gourmet Bar.  We never knew we needed this until now!
Guests will be able to watch as the cheese is made, beginning with buffalo milk curd from Salerno, Italy, and try a sample while it's still warm.  It will be paired with a variety of cold cuts and other Italian foods.  Burrata, Stracciatella, and the traditional Fior Di Latte will also be served.  For those of you wondering exactly what buffalo milk curd is, it's produced from the milk that Italian Water Buffalos provide.  So contrary to what you were probably thinking, this isn't mozzarella infused with hot buffalo sauce!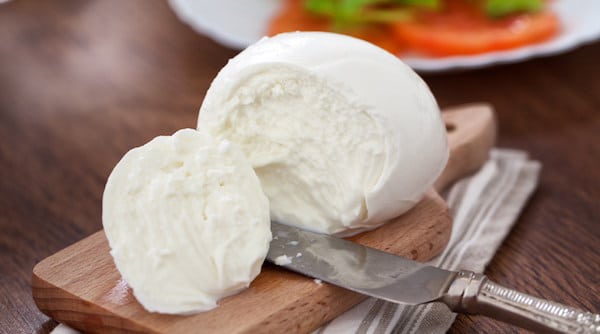 The Buffalo Mozzarella that is made onboard will also be used in the ships' Pummid'oro pizzerias for an especially authentic handmade pizza.  They'll be the only pizzas offered on a cruise ship that were made with Mozzarella created on the spot and dough based on natural yeast, which is already being used on Costa's pizzerias thanks to a partnership with the University of Gastronomic Sciences in Pollenzo.
Costa Diadema will be the first ship to unveil the new gourmet bar this year, and the rest of the ships will join in next year.
Visit Costa at costacruise.com.
Photo courtesy of Costa Cruises.