Costa Cruises' newest ship was named and christened during a ceremony in Barcelona, Spain today.
Singer, dancer, and actress Chanel Terrero Martínez officially named the ship as its godmother, and joined Captain Pietro Sinisi for the ribbon-cutting ceremony where a bottle was shattered on Toscana's bow.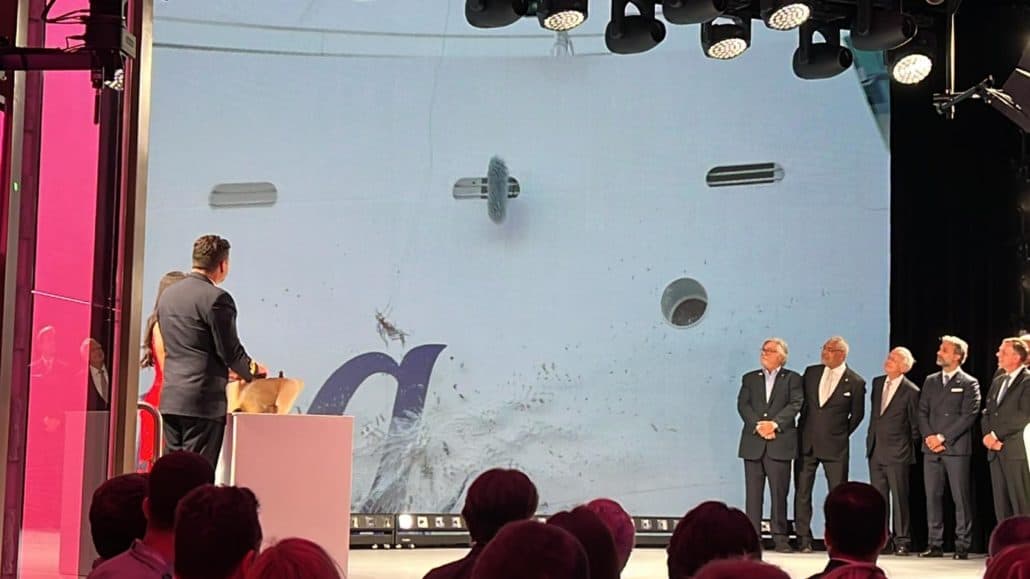 The event was hosted by Spanish TV stars Carlos Sobera and Flora Gonzalez, and then closed by a performance by Italian artist Andrea Casta, a violinist who has performed all over the world with his electric violin.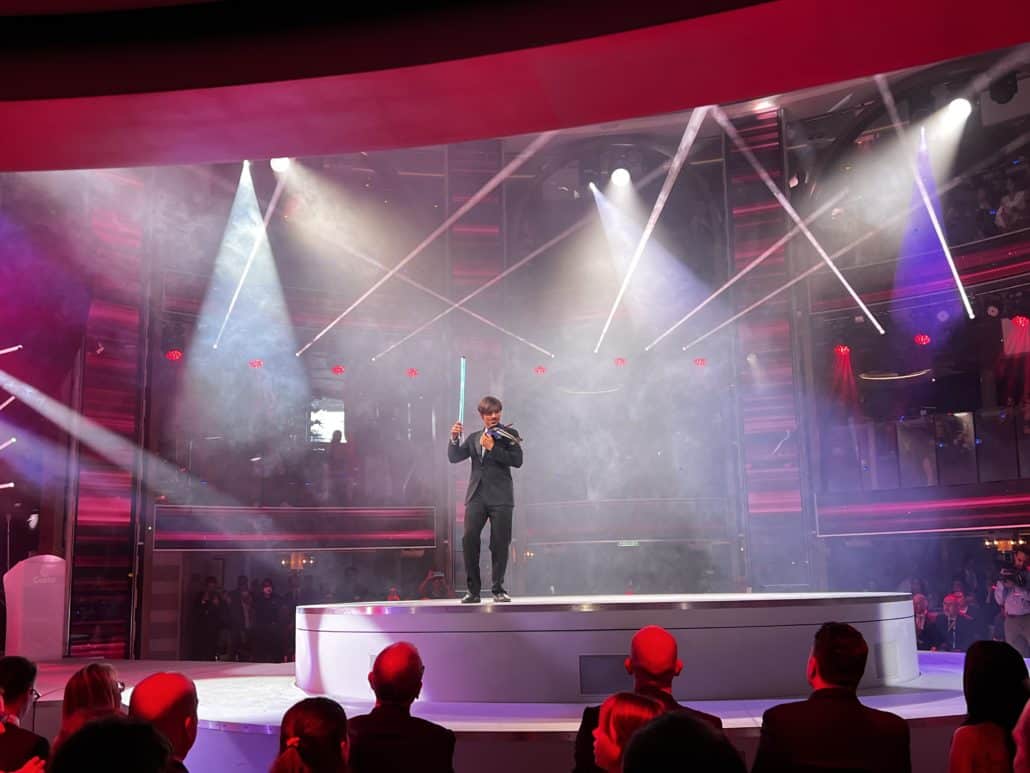 As the ship departs Barcelona, passengers will be treated to a DJ set onboard by house music producer trio Meduza. A gala dinner will be served tonight, crafted by Spanish chef Angel León, known as the "chef of sea" whose restaurant Aponiente has been awarded 3 Michelin stars.
Costa Toscana is the new flagship of the fleet, and is sister ship to Costa Smeralda, which debuted in December 2019. Both vessels are part of Carnival Corporation's Excellence-class, which also includes P&O Cruises' Iona and Arvia, as well as Carnival Cruise Line's Mardi Gras and Carnival Celebration.
MORE: 2025 Luxury World Cruise Sells Out Before Officially Opening For Bookings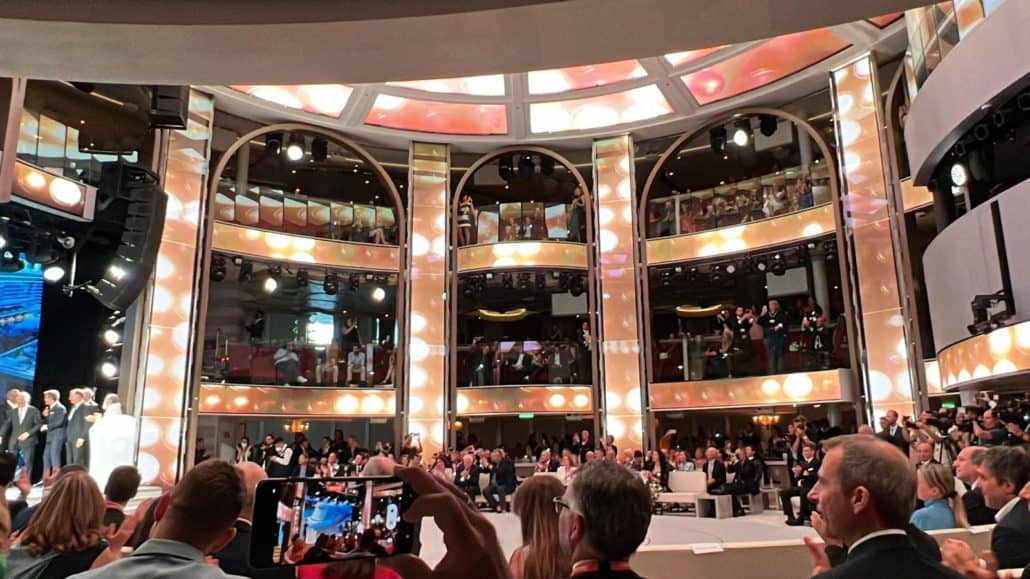 Toscana is powered by liquefied natural gas (LNG), which allows the sulfur oxide and particulate emissions to be almost completely eliminated. Emissions of nitrogen oxide and carbon dioxide are also lower with LNG.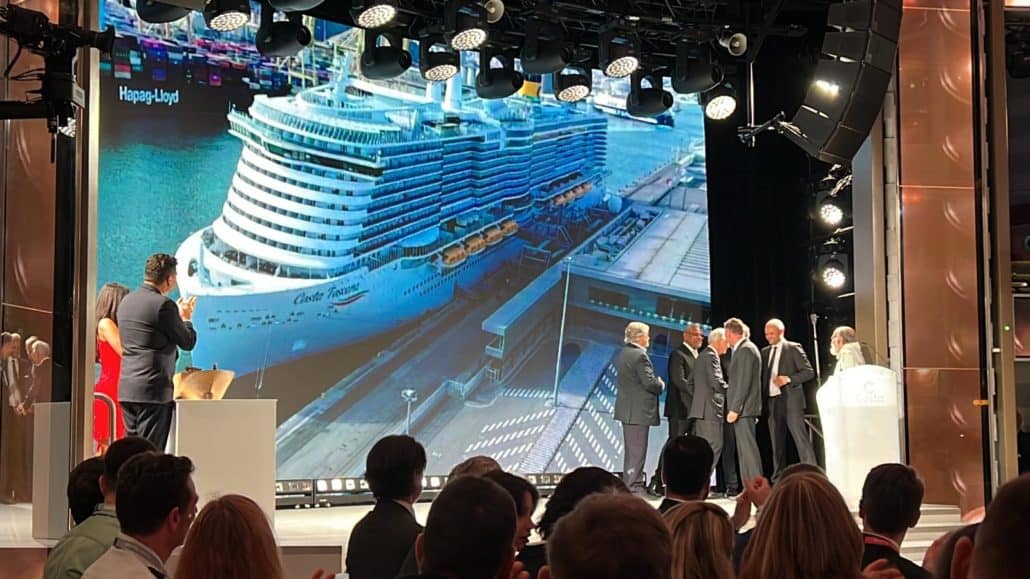 The Costa Group, which includes Costa Cruises and German sister brand AIDA Cruises, was the first in the cruise industry to use LNG, and four of its ships are currently powered by this technology: AIDAnova, AIDAcosma, Costa Smeralda, and Costa Toscana. Carnival's Mardi Gras, as well as upcoming sister ships Carnival Celebration and Carnival Jubilee also run/will run on LNG.
Costa Toscana set sail from Savona, Italy on her maiden voyage this past March, and has spent her inaugural season sailing to various ports in the Mediterranean.
This summer, Toscana offers seven-night cruises calling to Savona, Civitavecchia (Rome), Naples, Ibiza, Valencia, and Marseille. This fall, Palma de Mallorca will replace Ibiza on the itinerary.