Singapore is considered the most accessible destination in Asia. The country has a very thorough set of policies regarding accessibility, providing barrier-free access to its citizens as well as visitors from around the world. The policies have been in place for more than 20 years, so it is not surprising to find Singapore being rated as one of the best accessible travel destinations in the world.
The country also has a lot to offer. Whether you love a nice day at the park or an exciting night playing casino games, there is a long list of excitements waiting for you on your next visit to the country.
Getting Around Singapore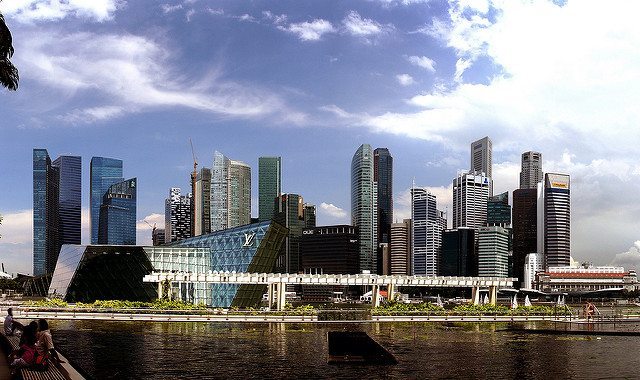 Singapore is basically one big city with a very reliable public transportation system. The city's MRT system is what you will be using the most to get around. All MRT stations have barrier-free facilities that make accessible travel a breeze. You will always find a ramp and lifts, no matter which station you visit. There are also an ample number of wheelchair-friendly toilets and supporting facilities to use.
What's interesting is the way the MRT system is designed. As a traveler, you will be able to access popular tourist destinations and some of the hottest spots in Singapore without a problem. A friend of mine who is doing social work in the country as part of his online masters in social work course from Rutgers Online also found the MRT system to be very accessible.
Even when you can't reach a destination by MRT, there are plenty of buses and taxis from MRT stations, as well as other spots across the country. Having spent almost a year in Singapore, the MSW online student I talked about earlier suggests a London taxi or the all-in-one SPACE taxi, since both are big enough to accommodate a wheelchair.
Places to Visit in Singapore
Universal Studio Singapore is one of the best destinations to visit if you're in the country. It is a theme park on Sentosa Island, which is part of the Resorts World Sentosa. You can spend a few days on the island and have plenty of time to enjoy all the rides in the Universal Studio.
Gardens by the Bay is another spectacular attraction to visit. It is a staggering 101 hectares of reclaimed land that was transformed into this gorgeous garden. All of the gardens are situated on a bay, offering spectacular views and breathtaking landscape.
Of course, you can't visit Singapore without visiting the Singapore Zoo. Be sure to book the Night Safari before your trip so you get to experience the world's first nocturnal zoo while you are there.
More Tips and Tricks
There are a few things you can prepare before your trip to Singapore to make it more enjoyable. For starters, you can get a complete list of Wheelchair Accessible Bus and Support Facilities from the official Visit Singapore website.
There are also services designed to make traveling to Singapore more convenient. You can, for instance, have a personal assistant with you throughout the trip. This is a handy service to use if you're traveling alone.
You really have nothing to worry about if you're visiting Singapore on a holiday. The country is truly wheelchair-accessible and you will have a great time exploring its beauty.