Addressing a concern that has proven controversial for years head on, Royal Caribbean will begin adding lifeguards to the pools aboard their ships according to Cruise Critic. Reportedly, the Port Canaveral-based Oasis of this Seas will be the first to see lifeguards around the pool as part of the line's new water safety program.
Why It's Happening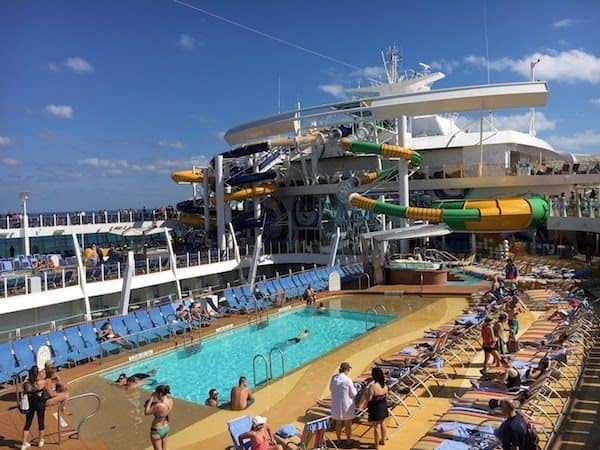 This isn't a particularly surprising development, given the public outcry which arises following incidents such as the near-drowning of an 8-year-old boy last year aboard the Anthem of the Seas. Until now, Disney was the only line which provided lifeguards around their pool areas.
However, Royal's program won't simply involve the stationing of lifeguards. According to the report, the line will also feature a water-safety presentation for those wanting to take part on embarkation day, and the captain will also mention the importance of water safety during muster drills. The messaging will continue throughout the voyage, with daily reminders from cruise staff, notecards left in cabins and increased signage around the pool areas.
The Rollout
While Oasis will see lifeguards showing up for duty this weekend, Anthem of the Seas, all Oasis-class cruise ships, Freedom of the Seas and Independence of the Seas will all have lifeguards by the end of March. It is expected that by early summer, the entire fleet will have seen the water-safety centric enhancements incorporated.