Celebrity Cruises recently took delivery of their new ship in a unique way. During a teleconference, Celebrity Apex was delivered virtually from Chantiers de l'Atlantique shipyard in France to executives from the cruise company.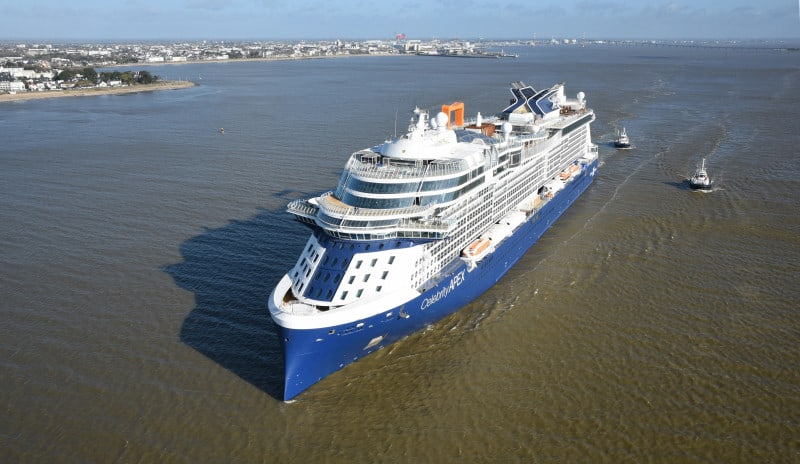 In keeping with maritime tradition, Captain Dimitris Kafetzis ordered the exchange of the French and American flags, while each country's national anthem played in the background.
"Every delivery is unique just as every ship is unique. While the circumstances are quite unique right now, it's fitting that such an innovative ship as Celebrity Apex would have a digital-age delivery," said Lisa Lutoff-Perlo, president and CEO, Celebrity Cruises.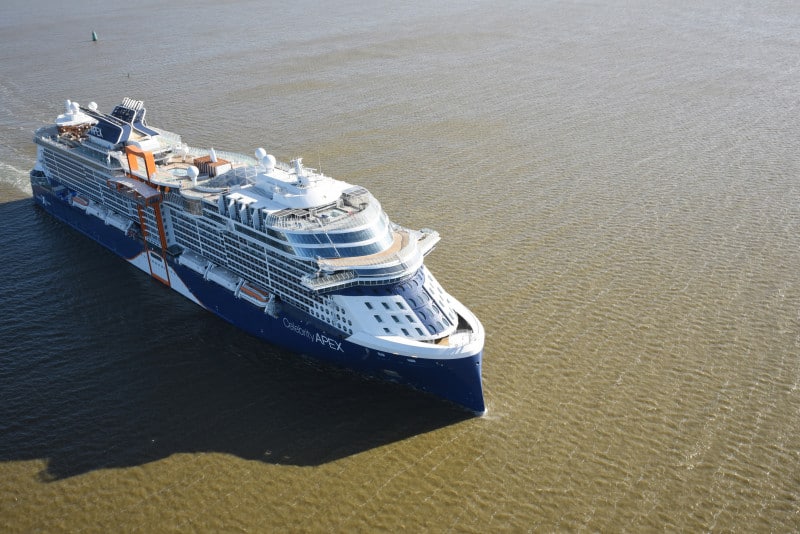 The 2,900-guest Celebrity Apex is the sister ship to Celebrity Edge, which was launched to much fanfare in 2018. The siblings feature many of the same public spaces and venues, including the Craft Social bar (featuring craft beers and a limited menu) as well as Eden, the multi-purpose space whose nighttime entertainment has seen itself tweaked since Edge first launched.
READ MORE: Celebrity Edge Ship Review
The most striking feature of both ships is the bright orange Magic Carpet which extends over the starboard side of the vessel. Able to move between decks, the Magic Carpet transforms from a dining space to a disembarkation point, depending on which level of the ship it is dispatched to.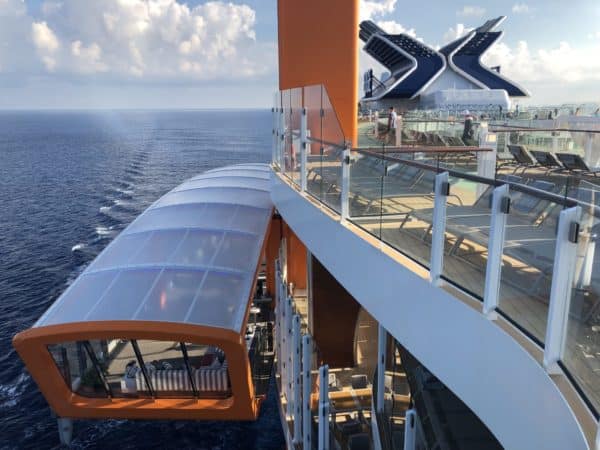 "The day is every bit as meaningful because I know the dedication and commitment from the shipyard team, the onboard crew and our Celebrity shoreside team that went into bringing this ship to life. Celebrity Apex is a magnificent ship and I am so proud to welcome her into our family."
Apex's first sailing is tentatively scheduled for May 20 from Barcelona.
Currently, the cruise industry is in the middle of a voluntary shutdown. Royal Caribbean Cruises Ltd., Celebrity Cruises' parent company, announced last week that they would extend what was originally to be a 30-day shutdown.
Their global fleet is now expected to return to service on May 12, 2020, less than two weeks from the slated debut of Celebrity Apex.
Celebrity Edge Ship Tour and Review