When President Trump announced that he was going to be making changes with regards to America's policies on Cuba, the cruise industry held its collective breath. After all, it was only a year ago that ships were once again able to travel between the United States and Cuba, and several lines — including Royal Caribbean, Carnival and Norwegian — had invested fairly heavily in the notion of Havana once again becoming a hot destination. Fortunately, it looks as if so far, any fears that plans would have to be scratched were unjustified.
Cuba Is Still A Major Draw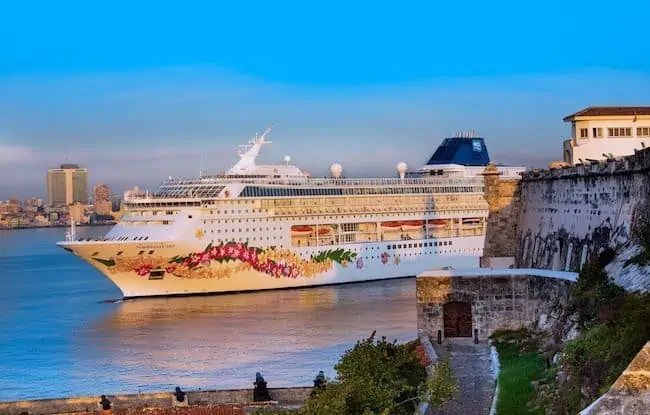 "Carnival Corporation is pleased that the policy changes announced by the Trump administration will allow our ships to continue to sail to Cuba," the line said in a statement. "We will review the extent of the tightening of the travel rules, but our guests have already been traveling under the 12 approved forms of travel to Cuba since we undertook our historic first cruise to Cuba more than a year ago."
"We were very concerned about any potential changes," admitted Norwegian Cruise Line Holdings in a statement, "given how popular Cuba itineraries have proven to be with our guests." However, they were happy to report that "cruises to Cuba will continue under the new guidelines laid out by the administration. All of our cruises to, and shore excursions in, Cuba are in full compliance with regulations with [the new regulations]."
Likewise, Royal Caribbean took to Twitter to assure its customers that "there is no impact to any of our cruises to Cuba" as a result of the Trump administration's changes.
Norwegian added that across the brands which fall under the corporate umbrella, they had "70,000 guests booked to sail to Cuba who would have been very disappointed if they were unable to experience the spectacular destination."

Could More Changes Be Coming?
Of course, everyone in the industry will continue keeping an eye on the situation in the months to come. "We will work with the administration to comply with any changes… that will result from its decision," Norwegian continued. Meanwhile, the American  Society of Travel Agents has been urging that all travel restrictions regarding Cuba should be lifted. In fact, they have lobbied actively in support of the Freedom to Travel To Cuba Act, a bundle of three bills which have been making its way through Congress since they were first introduced back in 2002.
Have concerns that a change in policy might lead to Cuba once again being off limits to cruises prevented you from planning a trip to the country?