If there's one question cruisers booked on Caribbean cruises are asking on a daily basis, it's "How much has the port I'm heading for been impacted by a hurricane?" Today, several big hitters in the cruise industry hosted a conference call designed to specifically address those concerns. The basic consensus: Everyone's working as quickly as possible to get things back to normal.
Hurricane Assessment By Cruise Lines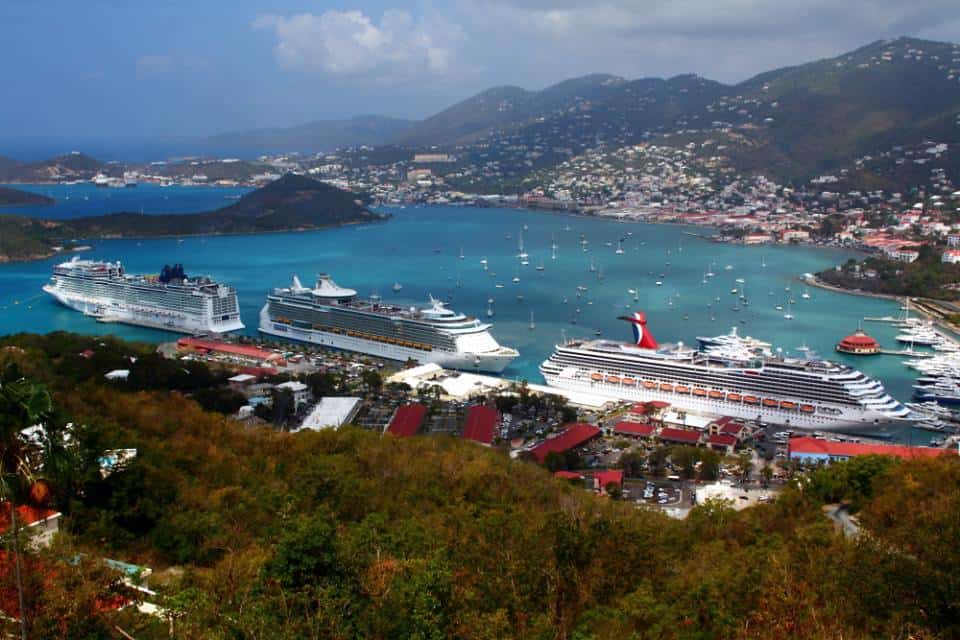 "We know some people are wondering if it's a good time to go to the Caribbean," admitted Arnold Donald, President and Chief Executive Officer for Carnival Cruise Lines, "or if they should wait. And the answer is simply that it is a great time to go to the Caribbean. Most of the region…was untouched by the storm."
"Of the 50 ports in the Caribbean that our brands call on," pointed out Royal Caribbean's President and Chief Operating Officer Adam Goldstein, "only four were significantly affected: St. Martin, St. Thomas, St. Croix and San Juan," all of which expect to be welcoming guests back by the end of November. "So we really have a very optimistic view, even in the short-term."
Added Michele Paige of the Florida-Caribbean Cruise Association, "When travelers spend their hard-earned dollars for a great cruise vacation, they are also supporting recovery and building across the region." She also pointed out that, if there is a positive, it is that "the cruise industry doesn't need the infrastructure that land-based tourism does," making it easier for cruiselines to begin bringing their passengers back on an earlier timetable.
"Shore Excursions… Need To Be Available"
Both cruise line execs cautioned that it would not benefit them or anyone else to return to the ports prematurely. "There's a wide range of shore excursion elements that need to be available in order for us to experience a guest-satisfying experience at a port," said Goldstein. "There's no point in going to a port if we can't deliver a guest-satisfying experience."
Agreed Donald, "The No. 1 thing is to exceed our guests' expectations. So we're not going to take them any place where they can't have a great experience. The excursions that guests love have to be up and operating in a fashion that is going to absolutely exceed their expectations."
To that point, Carnival's exec spoke of a zipline adventure experience they have created in St. Martin. "That excursions will be up – I'm not sure if the port will be or not, but that excursions will be up and operating by December 1st, for certain." He also spoke of their private destination on Grand Turk that would be "up within the next 30 days or so and fully operational."
All of the participants on the call recognized that there was still much to be done. "There's a lot of clean-up to do in St. Martin," confirmed Donald, "but I would be surprised if by January, or even before Christmas, St. Martin isn't up and running at a level that would, again, exceed guest expectations." Paige mentioned that the region was expecting to be "fully operational for all the tours" by November 11th.
The Truth About San Juan
Asked if there was a disconnect between what the cruise lines were saying about conditions in San Juan and how the situation is being portrayed in the media, Goldstein acknowledged that it was rather like discussing the differences between apples and oranges. "If you are a resident almost anywhere on the island," he pointed out, "it's a difficult existence if you don't have electricity."
Having just visited San Juan, Goldstein marveled at the "people who are acting in a completely professional capacity during the normal work hours of the day… knowing that they are going back home at night to a home that is dark and hot and not the way that it should be. Yet they continue to strive every day for improvement.
"That's a different situation, for the most part, than what we are looking at in terms of our ability to contribute to their economic recovery," he continued. "When you drive around the old town of San Juan, it looks completely fine. Del Morro, the fortress, obviously by definition it's been there 500 years, it's completely fine." And that, he said, was why it was important to "understand the distinction between the long road that Puerto Rico has ahead of it to fully recover from the impact of these storms and what we need to do to deliver a guest-satisfying experience that contributes to the economic recovery of the island."
As a result, Goldstein said that shore excursions would, for the time being, see "more emphasis on the city core than there has been in the past," adding that the "El Yunque rainforest was particularly damaged… so that will take longer to recover than anything in and around the city core."
An Update On St. Thomas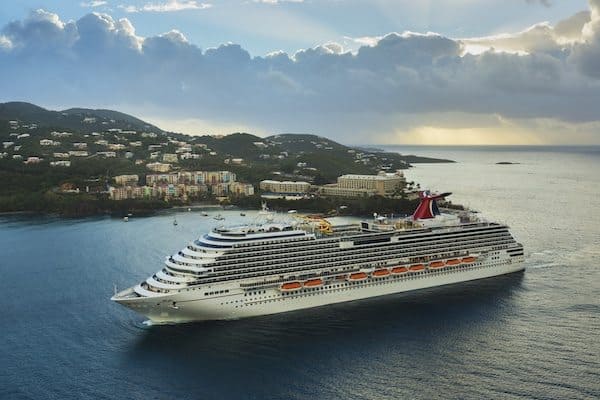 "Charlotte Amalie, the downtown area, is looking in good shape," said Goldstein, who recently paid the port a visit, describing merchants and shore excursion guides as "bullish" on the progress that has been made so far, recovery-wise. "There's still road clearance that has to take place in and around the hills of St. Thomas, and that's happening every day now. And Magens Bay, which is one of the key beach areas of the island, is something that I can vouch for Royal Caribbean International taking a very strong posture of involvement of the restoration of that beach area. And that, together with the other beach restoration efforts that are going on, will have St. Thomas back in good order very shortly."
For more on the status of the ports in question, visit CarribeanIsOpen.com. 
SaveSave