Welcome to the Cruise Radio News recap for the Week of October 17 to 23, 2021, where we bring you the latest cruise news, our weekly podcast, and a recent YouTube video.
1. Royal Caribbean has announced its first-ever world cruise — a whopping 274-night journey that will visit all seven continents and 65 countries. It will take place aboard Serenade of the Seas, setting sail from Miami on December 10, 2023. In addition to taking the whole cruise, travelers can also choose from four shorter segments. Prices start at $61,000 per person.
2. Storylines, Inc. has revealed additions and changes to its first upcoming residential ship, MV Narrative. The company has added another deck, and reconfigured the vessel to include remote workspaces, pet facilities, a sports bar, and more mid-sized accommodations. The starting price to become an owner/resident is $350,000.
3. Viking Orion has set sail from Port Everglades, marking the first time a Viking ship has sailed from that port. Her identical sister ship, Viking Star will also sail from Fort Lauderdale this season, setting sail on November 6. Both ships are set to operate Caribbean and Panama Canal itineraries through the winter.
4. All three Celebrity Edge-class ships — Celebrity Edge, Apex, and the upcoming Beyond, are scheduled to sail in Europe in 2023. Those vessels, along with four others, will operate four to 13-night itineraries around northern Europe, the Mediterranean, and the Middle East.
5. Carnival Freedom sailed to St. Maarten and St. Thomas earlier this month, marking Carnival's first time to those islands since the industry shutdown. The calls were during the vessel's eight-night eastern Caribbean cruise, which also included stops in San Juan and Amber Cove.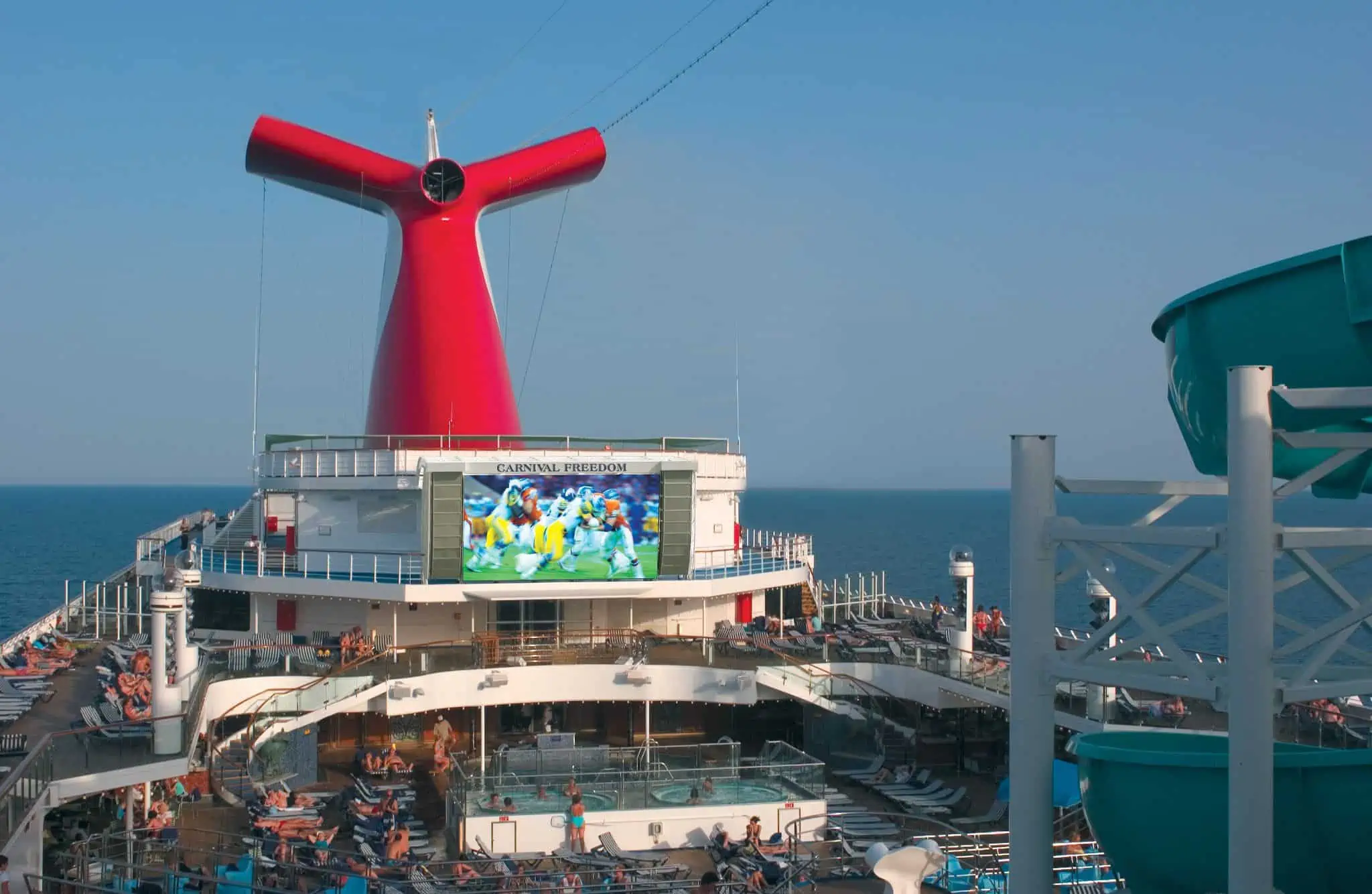 Featured Article: 9 Pros and Cons of Majestic Princess
Having recently taken a three-night cruise on Majestic Princess, I round up my final thoughts and list some pros and cons of the ship.
This Week's Podcast: My Review of Majestic Princess
In continuing with the Majestic Princess theme, in this week's episode I give a full review of my experience onboard. We also answer a listener's question about Royal Caribbean's Ultimate Dining Package.
Featured Video: Cruise News Today
Have you subscribed to our YouTube channel yet? There, you'll get daily cruise news from a trusted source. For October 21, hear news about Royal Caribbean's world cruise, Holland America's new flagship heading for the U.S., and Princess getting into the real-time sports betting market.