1. Norwegian Cruise Line Holdings has dropped pre-cruise COVID-19 testing on select sailings, effective August 1, 2022.
2. New luxury line Explora Journeys has ordered two additional ships, taking the total on order to six vessels scheduled to debut through 2028. They will be powered by liquefied natural gas and liquid hydrogen.
3. Booked cruise guests are now able to purchase passes to the adults-only Vibe Beach Club sundeck in advance on Norwegian Cruise Line. Previously, passes were only distributed on the ship.
4. Holland America has introduced three new seafood dishes created by Culinary Council Member Chef Ethan Stowell on its Alaska voyages this year.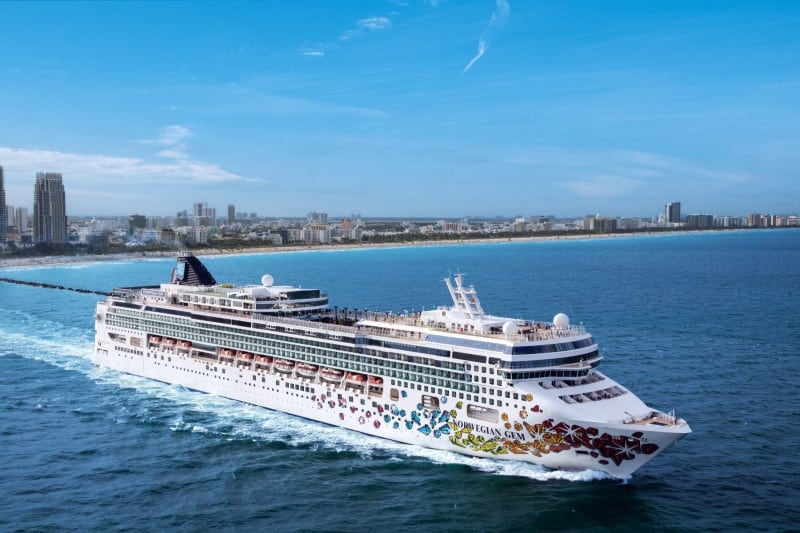 Featured Article: Why Disney Wish's $5,000 Cocktail Is Ticking Off So Many People
The new Star Wars: Hyperspace Lounge on Disney Wish is filled with unique film-inspired cocktails. But none are as controversial — or expensive — as the $5,000 Kaiburr Crystal. Here's what you need to know about it.
This Week's Podcast: Norwegian Breakaway Review
On this week's episode of Cruise Radio, we get a review from a passenger who booked a stateroom in The Haven on Norwegian Breakaway. We also catch up on the latest cruise news and answer a listener's question.
Featured Video: Cruise News Today
This week's featured video is the Cruise News Today from Wednesday, July 6. Doug goes over SpaceX Starlink satellite internet receiving approval for cruise ships, Norwegian allowing guests to pre-book a Vibe pass, and P&O Cruises completing its full fleet restart — again.