Welcome to the Cruise Radio News recap for the Week of November 14 to 20, 2021, where we bring you the latest cruise news, our weekly podcast, and a recent YouTube video.
1. Norwegian Cruise Line has adjusted its pre-cruise COVID-19 testing policy. Starting on January 17, all passengers will only need to submit one negative test that they have taken at home. Currently, guests need to test at home and at the cruise terminal.
2. Disney Cruise Line has announced that as of January 13, all passengers five and older will need to be vaccinated against COVID-19 in order to sail. Currently and through January 12, kids ages five through 11 do not need to be vaccinated, but must submit a negative test result to cruise.
3. For the first time in 10 years, a Royal Caribbean ship has set sail from Los Angeles, California. Navigator of the Seas has kicked off the line's return to the port with a new schedule of seven-night Mexican Riviera voyages.
4. MSC Cruises' new Seaside EVO ship, MSC Seashore, was christened at the cruise line's private island Ocean Cay. It was the first time a cruise ship has been christened at a private island.
5. Carnival Cruise Line is once again accepting Christmas cards for its crew members this year. Guests can either mail them to Carnival by December 1, or bring them along on their cruise if sailing between now and Christmas.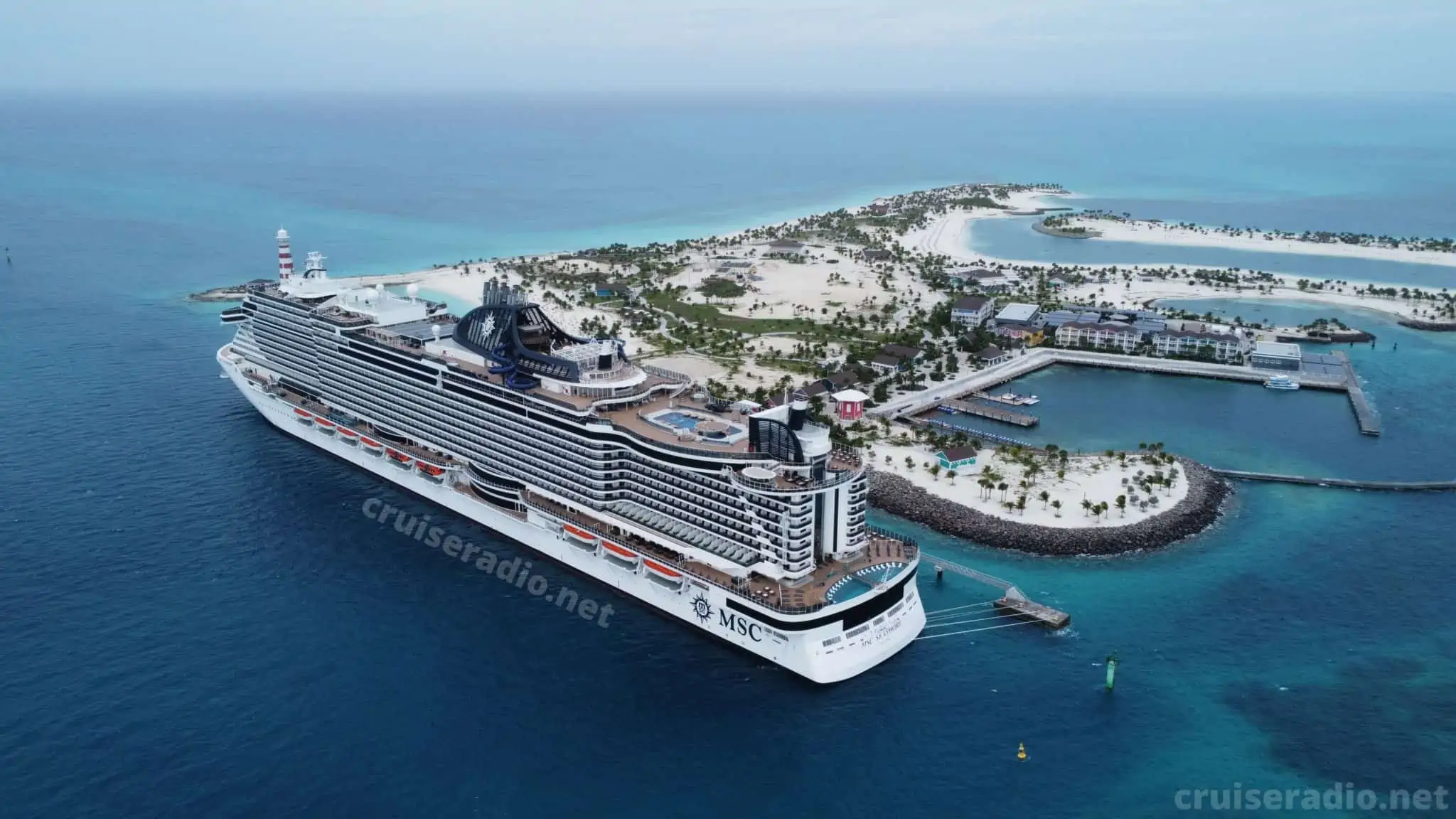 Featured Article: Rotterdam Trip Report, Day 5: Villa at Half Moon Cay & Saying Goodbye
In his final Rotterdam trip report, Doug details the library on the ship, his second day of the sailing at Half Moon Cay, and the live music that's available in the evenings around the ship.
This Week's Podcast: A Review of Royal Caribbean's Oasis of the Seas
In this week's episode of Cruise Radio, we chat with Mark about his first-ever cruise with Royal Caribbean aboard Oasis of the Seas.
Featured Video: Cruise News Today — November 19, 2021
This week's featured YouTube video is Friday's Cruise News Today. Doug talks about MSC Seashore's christening, Nieuw Statendam preparing to sail from Port Everglades, and Cunard announcing a special transatlantic sailing featuring war veterans.