Welcome to the Cruise Radio News recap for the Week of October 24 to 30, 2021, where we bring you the latest cruise news, our weekly podcast, and a recent YouTube video.
1. On Monday, the CDC extended its Conditional Sailing Order. With the extension were also some updates, some of which we detail and explain. We also take a look at six large "outbreaks" that the CDC identified since sailings resumed in the U.S. in June.
2. Carnival Radiance arrived in Miami following an extensive dry dock renovation at a shipyard in Cadiz, Spain. The renamed vessel (she was formerly Carnival Victory) will soon head to her new homeport of Long Beach, California.
3. MSC Cruises has launched an art contest for the hull of its upcoming ship, MSC Euribia. Entrants from around the world can submit their marine-themed artwork. The winner will see their design painted on the vessel's hull, while five runners-up will have their designs featured in an onboard exhibition.
4. Virgin Voyages' ship Scarlet Lady rescued eight people in a small boat between Florida and Cuba on Monday. The ship then turned around and headed towards Key West where it met with a Coast Guard cutter to transfer the passengers. Scarlet Lady's itinerary was not affected by the unexpected rescue.
5. After a summer of staycation cruises in the UK, Disney Magic began a series of Bahamas sailings from Miami, Florida on Thursday. During these voyages, the ship will call in Nassau and Disney's private island Castaway Cay. The ship will also offer western Caribbean voyages with stops at Castaway Cay and Cozumel.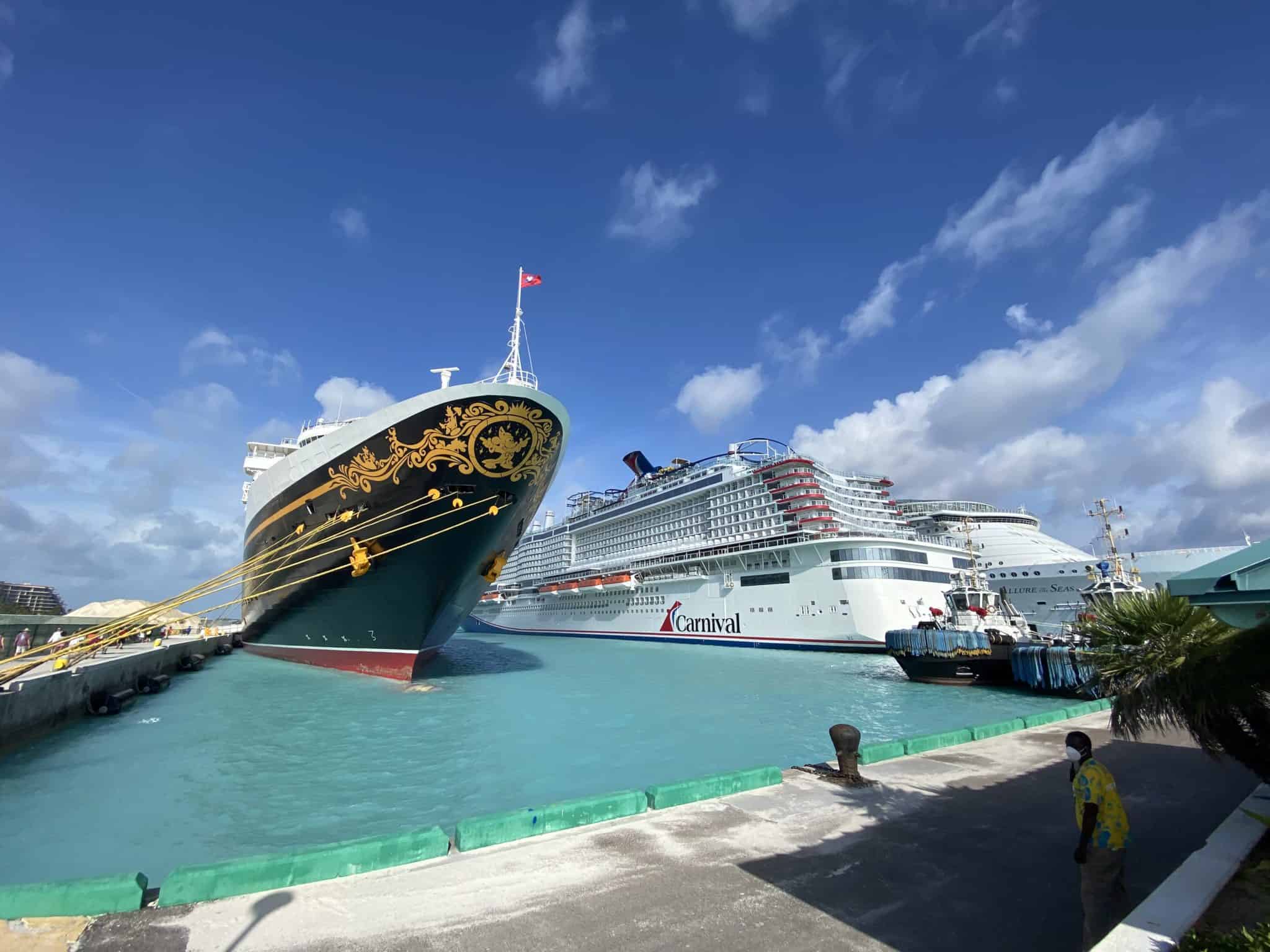 Featured Article: A Review of Shaq's Big Chicken on Mardi Gras
Contributor Lauren Rodgers details Shaqille O'Neal's counter-service chicken venue on Mardi Gras: Big Chicken. She goes over what's offered on the menu, what she tried, and how her experience was there overall.
This Week's Podcast: A Review of Mardi Gras
In this week's episode of Cruise Radio, we hear from Alfred about a cruise he recently took with his wife aboard Mardi Gras. Since he is legally blind and his wife is blind, we go into detail about Carnival's special needs department and how the line accommodates ADA requests.
Featured Video: Mardi Gras Ship Tour
This week's featured YouTube video is our long-awaited ship tour of Mardi Gras. We take you through each public space deck-by-deck, and offer a glimpse of some of the staterooms on board, as well.