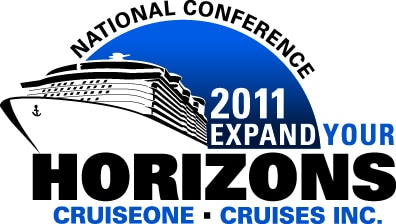 At the Cruise One and Cruises Inc. national conference this morning aboard Royal Caribbeans's Allure of the Seas, Tim Courtney, Director, Network Development showed the 750+ agents the growth of the company and it was impressive. Over the past 10-years the brand has grown 92%. Furthermore, over the past 5-years they've seen 46% growth and 3-years 35%.
In an economy where people are watching every dollar, this shows the travel industry remains strong. With new agent booking features like such as My Cruise Control and easier access to home office via instant messaging, agents are able to give clients the best one-on-one cruise buy experience.
"Now is the perfect time to be apart of World Travel Holdings, we are experiencing expansive growth," said Tim Courtney, Director, Network Development.
Also part of this year conference, attendee's will learn from executives of the major cruise lines and motivational speaker Greg Lederman, "The Brand Integrity Guy."
Photo credit: Cruise One