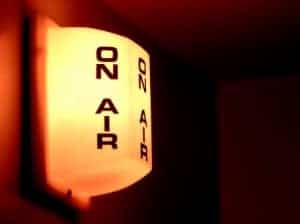 First off, I'd like to thank you so much for being here for the past 200 episodes. Reaching that milestone means the world to me. If you care to know how Cruise Radio came about you can read it on the About page of this website. Four years have flown by!
Why did I write this letter?
We recently switched audio hosting companies for a couple of reasons, but the main reason was to bring you a better selection of shows on iTunes.
Under our old audio server, we could only host up to 20 shows on iTunes. This new audio server is allowing us to host all 200 shows, plus future shows.
Making the move to the new audio server lets you listen to our whole catalog without digging through our website and trying to find past episodes.
Feel free to browse our past shows in iTunes and give one a listen that you haven't heard yet. Currently we have the past 100 shows archived and available for you to stream on iTunes (it's a work in progress as I'm manually importing each show).
When you're in iTunes feel free to leave a comment and rate the show. Whether you love it or hate it, we like receiving your thoughts.
Again, thank you so much for being here week after week. Please continue to share Cruise Radio with your family, friends, clients and social groups — it's much appreciated.
Fair winds and smooth seas,
Doug Parker