Some people simply aren't meant to cruise. Now, the fact that you're here, reading this particular story on this particular website means you are probably not one of those people. But, believe it or not, they are out there. And while we might find their way of thinking as inconceivable as world peace or calorie-free French fries, they do actually exist.
As proof, I offer up Softballchic88, whose review of her late-July cruise upon the Caribbean Princess enumerates 53 different problems she encountered during the voyage, but might best be viewed as a thesis titled "How Not To Cruise." It also serves as a teachable moment, and we're going to use it to help you avoid many of the rookie mistakes which helped to turn Softballchic88's dream vacation into something of a nightmare.
What Did She Complain About?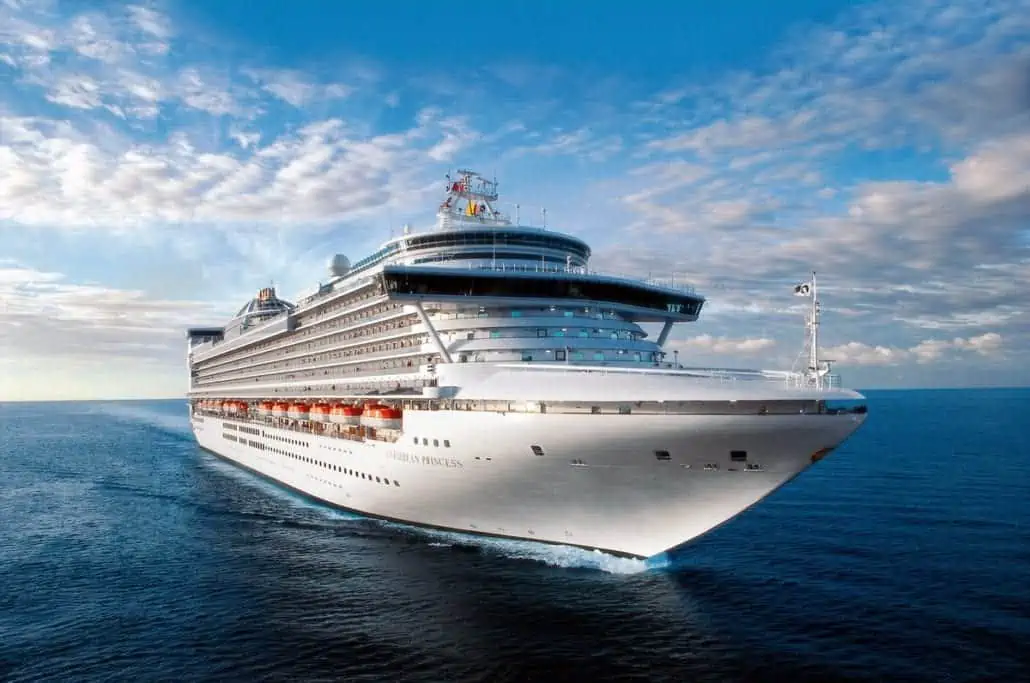 The simple answer would be "everything," but if we're going to learn from her mistakes, we need to look at some of the specifics… as well as who the person behind the profile actually is. Softballchic88 describes herself as a single, 29-year-old nurse who has "never traveled anywhere or done anything," adding that — contrary to what the 2,910 words which followed would seem to indicate — she is not one to complain about things and generally "goes with the flow."
It's important to note here that we are by no means mocking Softballchick88 or suggesting that she did not encounter problems during her cruise. Even on the most amazing trips we've ever taken, there are usually a few issues. What we are doing is looking at the nature of her complaints and helping others to avoid winding up in a similar situation, which she called "anything but amazing."
While you can read her entire review at Cruiseline.com, and its accompanying list of complaints — and again, there are 53 of them — we opted to pull out some that offer telling glimpses into what really went wrong on this vacation.
The Cruise Review Complaints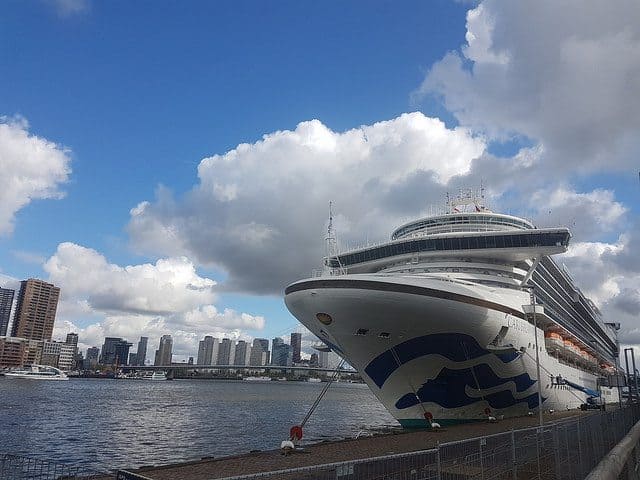 1. "I thought there would be very few kids, but I guess with the [July] 4th holiday, there are quite a few. In fact, I had a family with three kids on my 8-hour shore excursion that ruined it for me."
She adds that the cruise line "really should warn people if kids are on that particular excursion." Upon returning to the ship, she attempted to get a refund because "I didn't get what I paid for/didn't enjoy it." As seasoned travelers can imagine, that request was not granted.
2.  "I pre-ordered the unlimited soda and more package because they said they have a variety of coke products. However, they only have Coke, Diet Coke and Sprite… none of which I drink." She was also unhappy to learn that this meant fountain soda, not cans. Again, she requested a refund and again, said request was denied.
3.  "The bathroom is ridiculously small," she complained, adding later that there were "quite a few cracked tiles on the floor of my bathroom (which I know does not interfere with function, but still)."
4. The dining room offered no respite for our beleaguered traveler.
"It took 1.5 hours to complete my meal in [the] Italian restaurant," she notes, adding again that she was dining solo. "I also find it quite ridiculous that as much as I paid for the cruise (single people… have to pay more), I also had to pay a $25-30 cover charge for most [restaurants]" despite the fact that she "wouldn't even eat that much worth of food."
5. Things didn't go much better with SBC88 attempted to make new friends.
"There was an 'unhosted singles and solo traveler' event on board which was also a joke," she shares. "Next to no one there and no actual activity other than sitting at [the] bar with [a] handful of people drinking." Despite this, she went to a second event later that week and reports being "the only person to show up" as if somehow, this is the cruise line's fault.
6. "To be able to enjoy a relaxing adult-only area, I had to pay a fee."
7.  "When ordering room service, they wouldn't bring me soda of any kind," she notes, "despite having [paid for the beverage] package."
8. "They do have a laundromat," she conceded, "but [passengers] have to pay to use them and pay for detergent if [they] didn't bring their own."
How Things Could Have Been Better
We suspect that seasoned cruisers sensed a pattern long ago, so let's just stop here and address the elephant in the room, which is that SoftBallChick88 went into this cruise woefully underprepared. The majority of complaints listed above could have been avoided had she done basic research into the ship and its offerings. It's fairly simple to find out if any given ship has laundry facilities, for example.
And the soda package sold by Princess very clearly indicates that it covers "unlimited fountain soft drinks, plus mocktails, juices and complimentary hot chocolate." In smaller print but still easily researchable? That room service beverages are not included in the cost of the package.
Likewise, a bit of research would have told SBC88 that The Sanctuary — this particular ship's kid-free zone — can only be accessed by paying a fee. Heck, look hard enough, and one can find not only information about the size of the bathroom's shower but YouTube videos showing exactly what it looks like.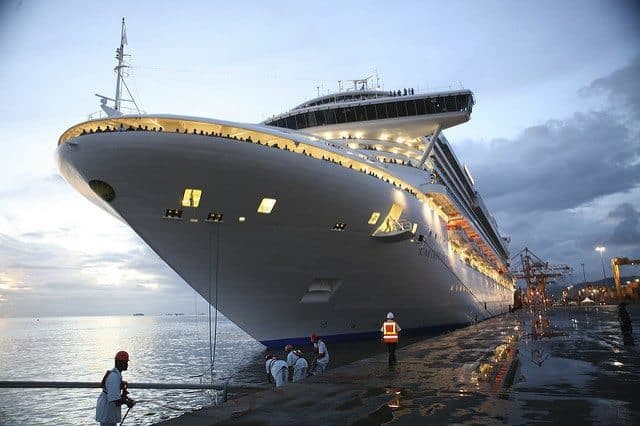 And an ounce of common sense would have told our girl that the worst possible way to avoid children – which clearly was of paramount importance, as she mentions her disdain for them repeatedly throughout — is to take a cruise during any holiday period.
Read More: 14 Do's and Don'ts of Cruising
To be sure, there are other complaints on SBC88's list — and again, it was far too long to reprint in its entirety — which were valid and even, in some cases, concerning. For example, she reports having watched "a worker sneeze into his hands, not wash them and [continue] messing with food at [the] buffet." (She does not, however, indicate that she reported this behavior to anyone.) She also claims to have waited in line 3 hours for a tender back to the ship, suffering dehydration and sunburn as a result.
What Really Went Wrong?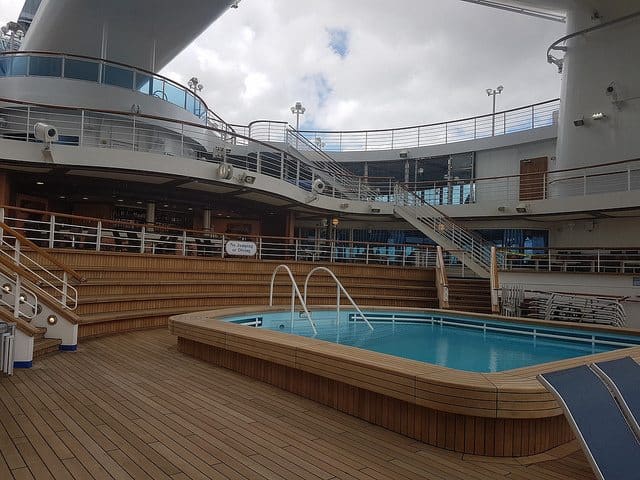 At the end of the day, a few things are clear. More research or a great travel agent may have gone a long way toward helping SBC88 avoid some of the problems she encountered. But it may also simply be a case of cruising not being the right fit for her particular personality. I happen to live with someone who would rather have multiple root canals performed than step foot on a cruise ship, and I suspect he would walk away having had a very similar experience to SBC88. (Part of me hopes to someday find out, part of me dreads the idea of spending a week dealing with his "misery!")
One thing is very clear, and that is the moral of this story: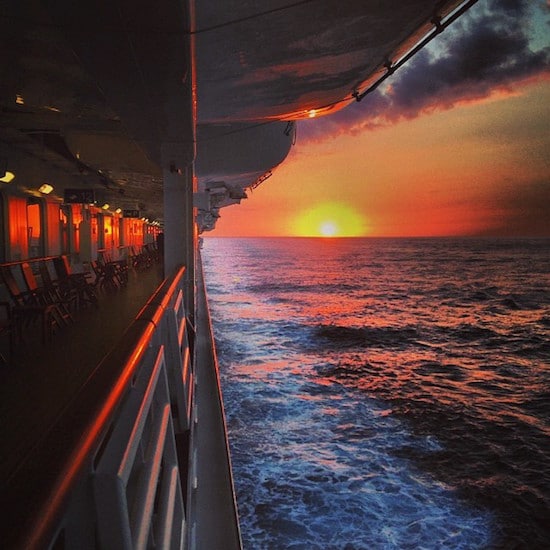 I happen to live with someone who would rather have multiple root canals performed than step foot on a cruise ship, and I suspect he would walk away having had a very similar experience to SBC88. (Part of me hopes to someday find out, part of me dreads the idea of spending a week dealing with his "misery!") One thing is very clear, and that is the moral of this story:
Before taking a major vacation for which you have high hopes and are spending a good deal of money, do your research! When in doubt, check it out… or better yet, turn to a travel professional and let them make sure that your trip of a lifetime doesn't turn into a nightmare for you and everyone you come into contact with.
Read the entire review at Cruiseline.com.