If you know nothing else about the Mediterranean island of Ibiza, you probably know that it has a reputation for being a party town. Heck, even if you knew nothing about Ibiza and went to its Wikipedia page, you'd find that it says the island "has become well known for its association with nightlife, electronic music… and for the summer club scene." So it seems somewhat ironic that the Daily Mail is reporting that Ibiza is looking to lodge fines against a Royal Caribbean ship for partying too hard!
What They're Claiming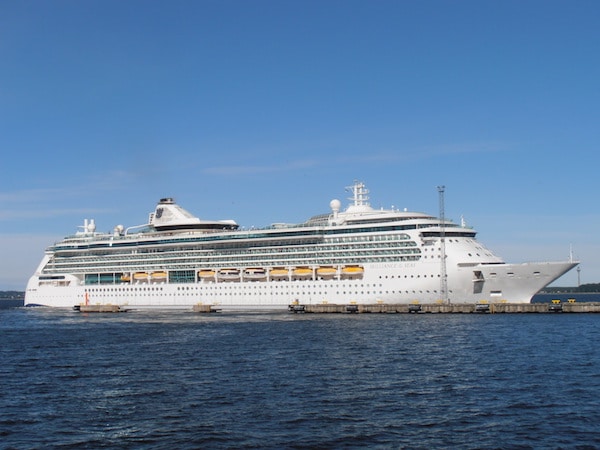 According to the paper, local officials received numerous complaints about noise coming from the Brilliance Of The Seas, which was docked in Ibiza for two days earlier this week. The loud music reportedly continued, even after authorities attempted to address the situation. As a result, the port is reportedly looking to have the maximum possible fine levied against Royal Caribbean.
In the newspaper's comment section, one woman who claimed to have been on board at the time said that it was "basically a floating [electric dance music] festival." Another, addressing the locals and the area's reputation, wrote, "If you dislike all-night parties, clearly you do not belong [in Ibiza]. Please kindly move away so the rest of the world can enjoy it for what it is in all its glory… the celebration of life and an escape from people such as yourselves."
Brilliance Of The Seas, which carries about 2,500 passengers, had been chartered for
Shipsomnia, described on their website as "an immersive music and arts vacation." The ship set sail from Barcelona, Spain on Wednesday, June 14th, docked for two days in Ibiza and then visited Sete, France before returning to Barcelona on Sunday, June 18th. Dubbed "the world's biggest production at sea," the party featured appearances by dozens of musical acts at an event called Tale Of The Kraken.