Virgin Voyages' Scarlet Lady hasn't even been sailing out of Miami a month but has already made her first rescue at sea.
Honoring a maritime tradition to provide assistance to distressed mariners, Scarlet Lady came to the rescue of a small boat in distress on Monday morning while cruising the Florida Straits (between the Florida Keys and Cuba).
After making an announcement, the captain of the vessel turned the ship around to provide assistance. Once getting close enough to the small craft, crew members brought the eight onboard Scarlet Lady. One of the eight was in need of medical assistance and was cared for onboard.
The captain made a second announcement that Scarlet Lady would be meeting with the United States Coast Guard cutter off the coast of Key West to transfer the unexpected guests.
International Maritime law states that the captain of the vessel has a moral obligation to render assistance to those in distress at sea without regard to their nationality, status, or the circumstances in which they are found.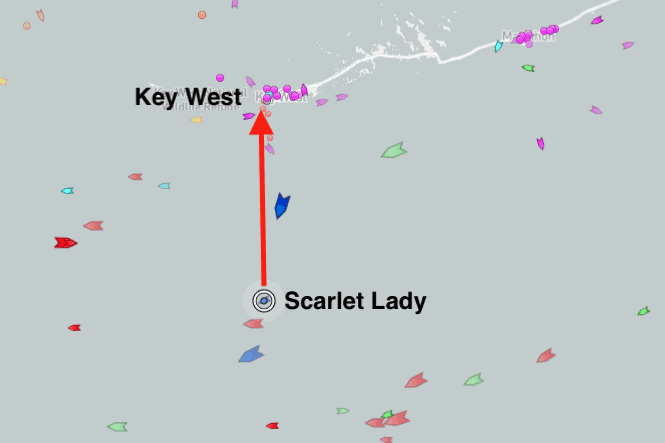 After the transfer, the vessel will head southwest for an on-time arrival into Cozumel, Mexico. The itinerary is not anticipated to be impacted.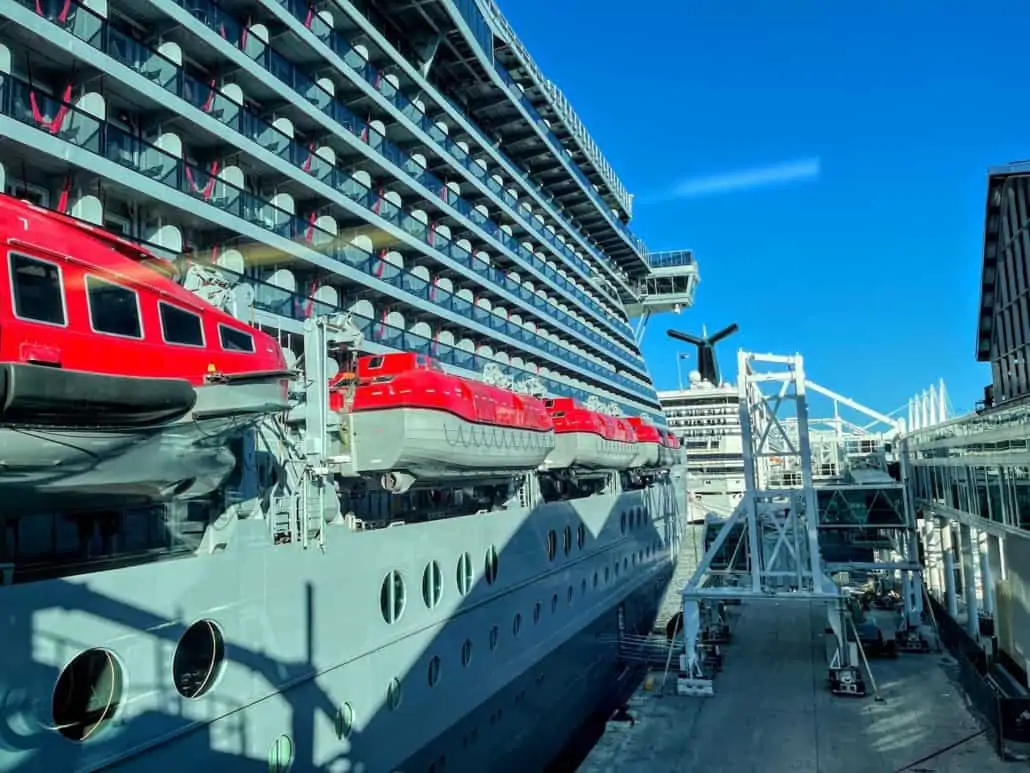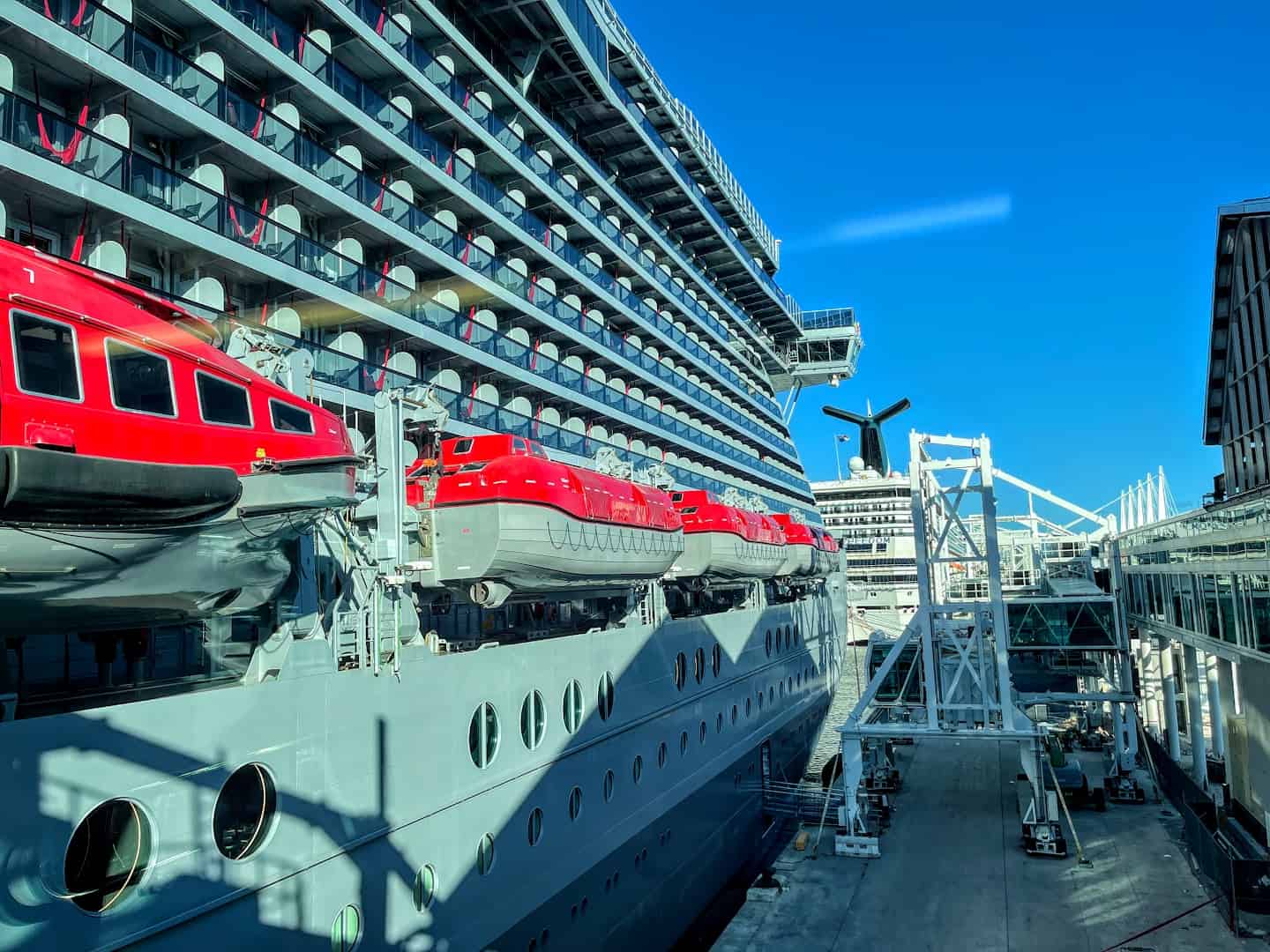 Scarlet Lady, which is Virgin Voyages' first (and currently only operating) ship, is currently sailing a five-night cruise to Cozumel, Mexico, and Bimini, Bahamas.
Watch a video of the rescue from travel agency BFCruise:
READ NEXT: Virgin Voyages' Scarlet Lady: Quick Takes and First Impressions [PHOTOS]