It was a proud moment for the Bahamas and Royal Caribbean (RCL) yesterday, as Adventure of the Seas arrived at the port of Nassau, the first cruise ship to visit since the industry shut down last March.
With only crew onboard, Adventure was greeted in traditional maritime style, with tug boats on either side sending fountains of water into the air.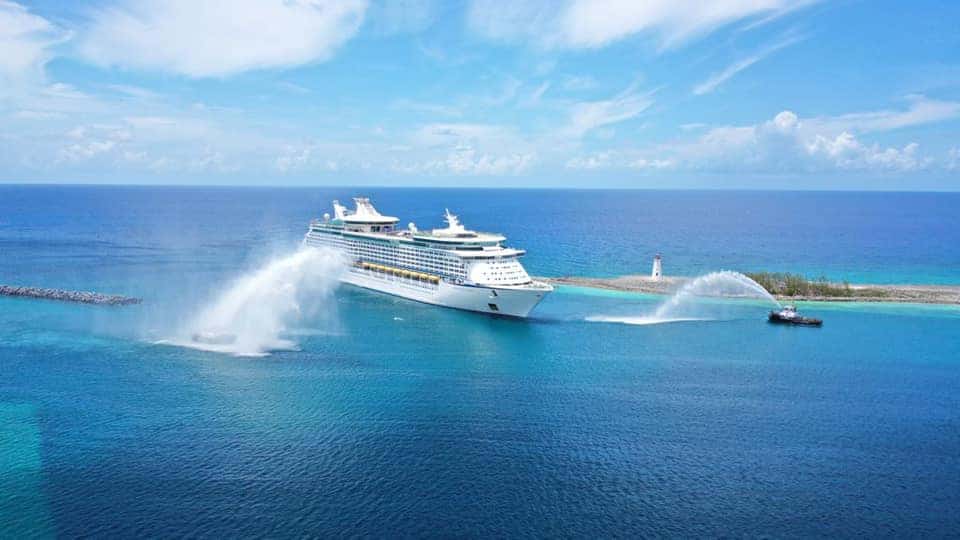 Saturday, June 12 will be even more exciting, as somewhere between 1,000 and 1,200 passengers will be processed in a temporary terminal before boarding the ship for the first in a series of seven-night voyages visiting Freeport, Royal Caribbean's private island Perfect Day at CocoCay, and Cozumel, Mexico, before returning to Nassau to do it all over again.
The Bahamas summer series offers passengers the opportunity to spend two consecutive days in a row at the guest-favorite Perfect Day at CocoCay — something the line has never done before.
Saturday's sailing will mark another milestone — Royal Caribbean's first cruise in North America since March 2020.
READ MORE: Cruise Passengers Fall Back in Love with Nassau
Guests arriving for the inaugural voyage will be treated to a Bahamian "Party In da Backyard," featuring ice-cold Kaliks — the nation's most famous beer — as well as live music, Junkanoo performances, and drills by the students of LJM Maritime Academy.
Nassau Cruise Port Limited's President and Chief Executive Officer Mike Maura told the Nassau Guardian that the port is thrilled Royal Caribbean has chosen the Bahamian capital as its home port for the cruise series.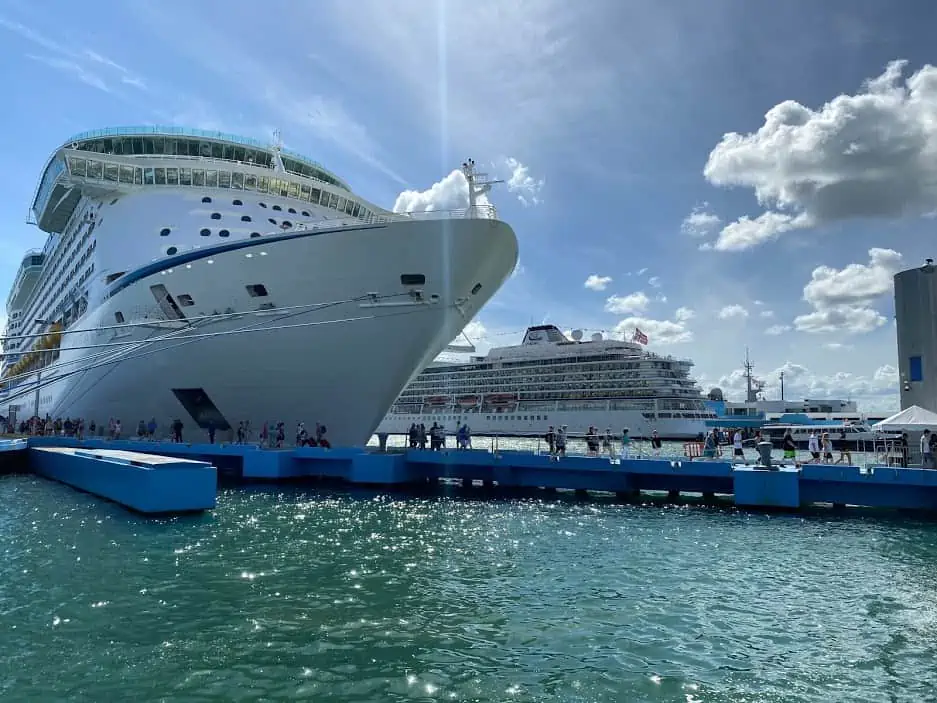 "This vessel and all the hope that this first voyage will carry out to sea on Saturday have been a long time in the making," he said.
The cruise port is in the early stages of a $250 million redevelopment project which will feature an arrivals terminal where highlights will include a Junkanoo museum, authentic Bahamian retail stores and restaurants, and an amphitheater where Bahamian arts and culture will take center stage.
READ MORE: 11 Tips For Navigating Nassau, Bahamas
The Royal Caribbean program represents a first for Nassau as a homeport. And while that's mostly come about due to the delay in opening U.S. ports, Nassau's port CEO wants to make the most of the moment.
"We have found ourselves with this opportunity because the cruise industry wants to get back on its feet, wants to get moving," he told the Guardian.
"We will do so with immense pride, making the Bahamian people proud and making our guests and cruise line partners excited that they chose to start and end their cruise in Nassau. This is the beginning of an incredible voyage for us all," Maura said.
READ NEXT: Royal Caribbean Says Unvaccinated Cruises Will Pay More