(Updated March 18, 8:05 a.m. EDT) The Norwegian Jewel's three-week sailing from Sydney, Australia to French Polynesia has been struggling to find a place to disembark guests.
So far, the ship has been turned away from numerous ports despite there being no cases of coronavirus (COVID-19) reported on board.
But if the latest report from the bridge is to be believed, the ship might be able to soon disembark guests.
Where The Ship Could Be Headed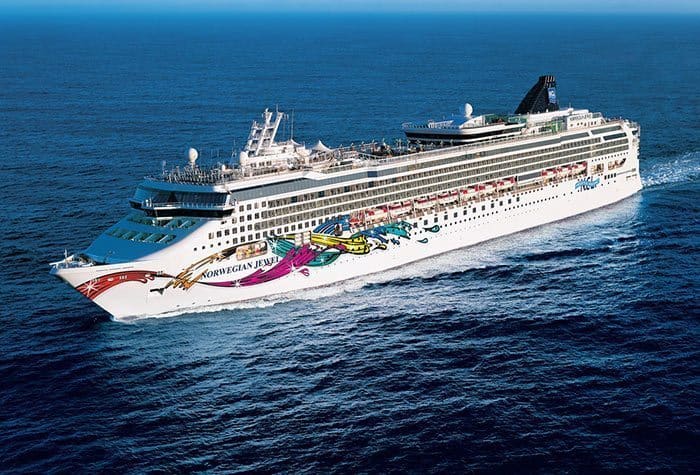 Since first setting sail from Sydney on February 28th, the Norwegian Jewel has crossed the international date line almost as often as it has been turned away by ports.
French Polynesia, New Zealand and Fiji all turned the ship away as concerns about coronavirus grew. This despite the fact that there have been no indications whatsoever that anyone on the ship is ill.
As one passenger said via Facebook, "We're probably the safest people on the planet. There's no coronavirus on the ship, and we're isolated from any potential source!"
Two tiny details remain up in the air: Where will the ship be welcomed, and when?
While there are few definitive answers where the developing situation is concerned, it appears that the Jewel is currently planning to dock at Pago Pago.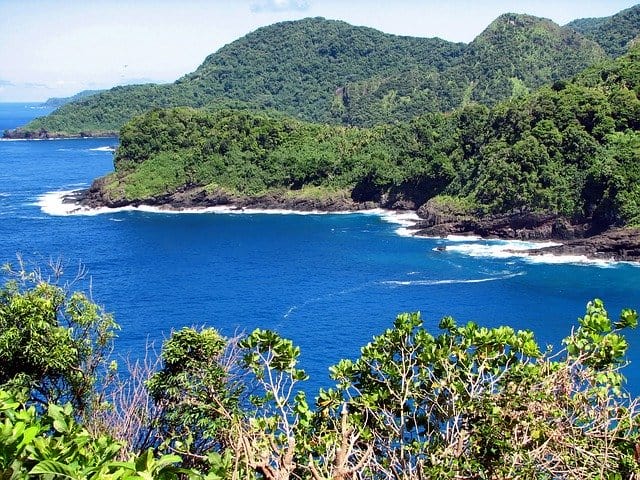 Guests onboard report being told that the ship would stop for fuel and provisions, although guests would not be permitted to disembark.
But the details shared by a passenger writing for the Old Mission Gazette offered a bit of hope.
"A new official announcement was made late yesterday afternoon that the ship will be allowed into port in Hawaii," he wrote. "We were in the packed theater watching the Mr. Rogers movie 'It's A Beautiful Day In The Neighborhood.' The film was paused for the announcement. There was a thunderous applause from all around the ship, even from people who will now be further from home."
People Back Home Can't Help But Worry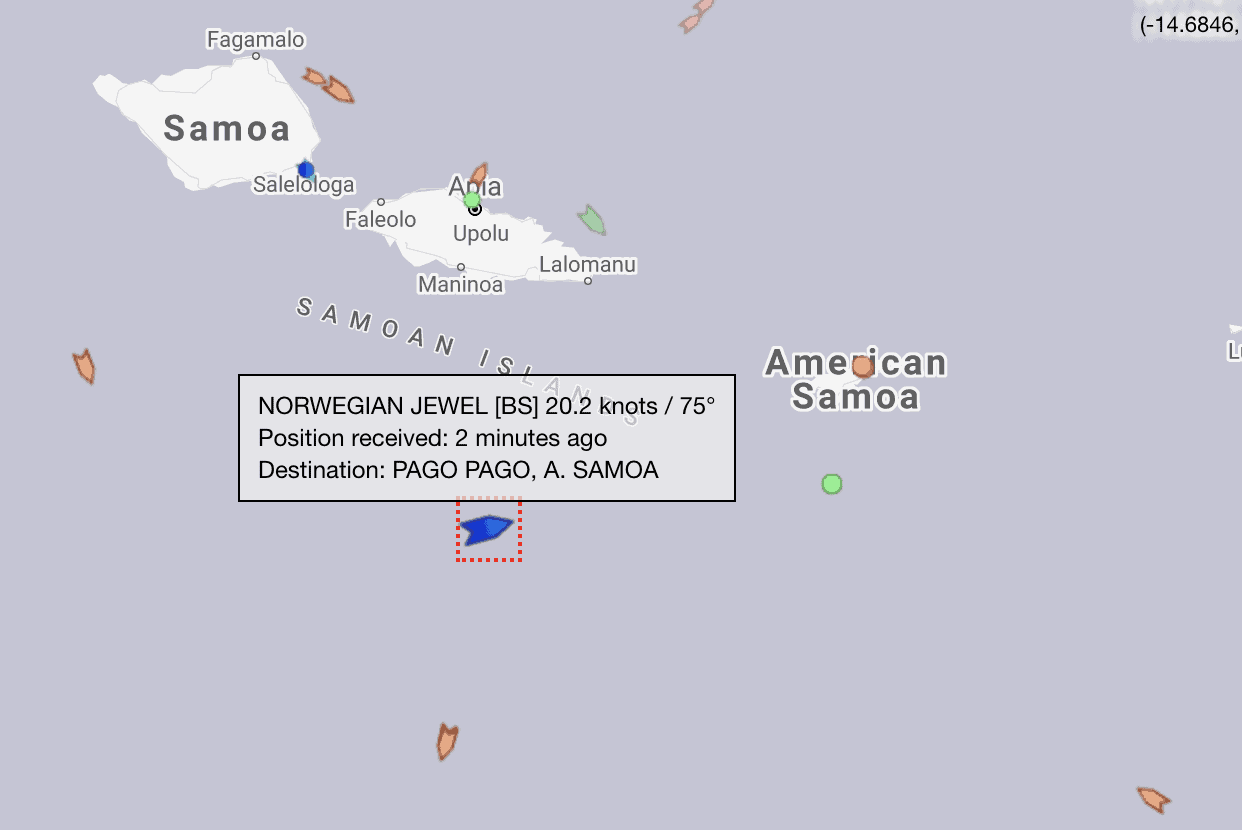 Ironically, it's friends and family back home who seem to be having a more difficult time than the guests onboard.
Various passengers aboard the Jewel have taken to social media, when they've been able to access it, to say that they are being treated wonderfully and that everyone aboard is, as one put it, "completely healthy and as happy as can be expected under the circumstances."
READ MORE: U.S. Ports Remain Open to 40 Cruise Ships 
While rumors were floated about everything from food shortages to riots, actual passengers say nothing of the sort is unfolding.
They report long lines to access the internet, and a general concern about what they'll find — both where their personal lives and the world are concerned — when finally they do disembark.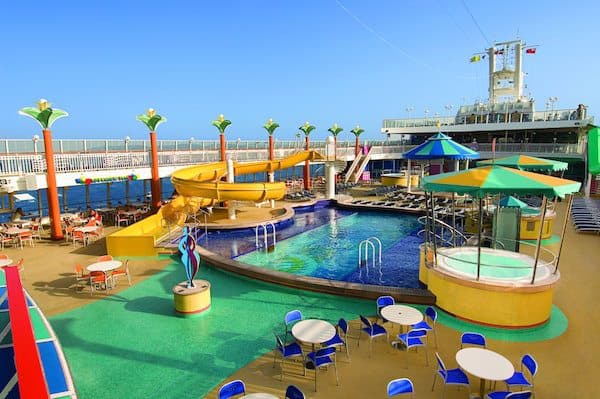 Unfortunately, what concerned family and friends report is a lack of communication from Norwegian Cruise Line itself.
For the most part, family members have received the same response, which reads as follows:
"Due to port closure in Fiji, we have been forced to modify Norwegian Jewel's disembarkation plans. We are actively working to find an alternative port and are communicating with guests regularly as we have further information. In the meantime, we are increasing the available internet bandwidth on board and extending complimentary WiFi access, so guests can make the necessary arrangements and can communicate with their friends and family. Our team is committed to accommodating our guests during this time. We greatly appreciate their patience and understanding."
The same message has been repeatedly posted on Twitter in response to questions about where the ship might be headed.
Norwegian Cruise Line said in a statement, "Norwegian Jewel's 23-day Australia and French Polynesia itinerary was modified to disembark in Auckland, New Zealand on March 20, 2020. Due to multiple port closures in the area, further modifications were made, and the ship is now expected to disembark in Honolulu on March 22, 2020."
Should the ship successfully disembark guests in Honolulu, Hawaii, their journey will not be over, as they'll have to fly home.
As of Monday evening, they were unable to make any arrangements, because so little was known about when they'd actually arrive.
This story will be updated when more information is received.