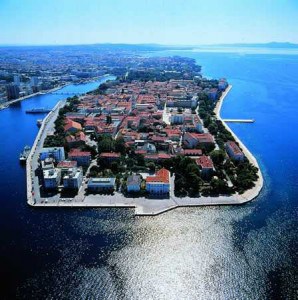 Some travelers love to be at sea, excited by the feelings of freedom, openness, and intimacy, but others aren't so sure. For some, seagoing adventures can seem claustrophobic, nausea-inducing, or even dull – but maybe they just haven't found the right type of cruise vacation. While some lengthy cruises or cruises from specific ports can include a large number of sea days (there are even 'cruise to nowhere' itineraries that don't dock anywhere!), some cruises arrive at a different port each day, only making journeys overnight while guests recharge their batteries ready for the next port of call.
Europe cruise itineraries particularly lend themselves to this type of cruising, as there are many interesting ports in different countries relatively close together due to the make up of the continent. Cruises traveling throughout the Baltic or Mediterranean are especially likely to include a high land-to-sea ratio, but it's important to carefully consider the embarkation port. For example, a Mediterranean cruise leaving from the United Kingdom will encounter sea days between England and the south of France, and Northern Europe cruise trips will take a few days to travel from Eastern Mediterranean countries.
This is where 'fly cruising' comes into play. Fly cruising is ideal for those who want the convenience and ease of cruising without wanting to spend too much of their leisure time onboard. Flying directly into the heart of your chosen cruising region means less unnecessary traveling between ports. For example, a 7 night Europe cruise through the Mediterranean from the Croatian city of Dubrovnik could have you spending full days in Venice, Ancona, Kotor, Corfu, Gythion, and Argostoli without any days at sea. Alternatively, a Europe cruise through the Baltic leaving from Copenhagen could visit Visby, Gdynia, and Kiel without any extended sea sessions.
Land lovers could also consider a Europe cruise that includes overnight stops at certain ports, giving travelers even more opportunity to enjoy the shore offerings. Many major Europe cruise lines have recently announced plans to incorporate more overnight stays at ports into their existing itineraries. Currently, St Petersburg and Venice are popular destinations for extended dockings, but Barcelona and Istanbul are scheduled to start welcoming cruise liners with the intention of staying overnight.
This is an interesting concept, given that the Europe cruise industry had previously been focused on upgrading their onboard facilities and amenities, creating the impression that they are gearing up to cater for travelers for longer periods at sea rather than on shore. It begs the question of whether these efforts are warranted if the industry is taking a turn to focusing more on the shore side of cruise vacations.
There will, of course, always be demand for Europe cruise vacations, whether they're sea heavy or shore heavy, that's the true beauty of cruising. No matter whether you're a sea lover or a land lover, cruises are ideal for all tastes. Some travelers use the cruise itself as the vacation, enjoying the onboard facilities, while some see the cruise merely as a stress-free transportation method. The Europe cruise industry is booming, and this versatility is why!
Subscribe to our Cruise News Updates.
Related articles