We all know that sometimes, real life isn't quite what we portray it to be on Instagram.  Sometimes the sunset wasn't quite that vibrant; sometimes the food wasn't quite so picture perfect; sometimes the beach wasn't so pristine.  With cruising, are Instagram pictures too good to be true?  Or are they exactly as they seem?
With this information, you decide: are Instagram pictures better than reality when it comes to cruising, or is it exactly the same?
Food
We all know that food is one of the most important things about a cruise, but does it live up to its hype?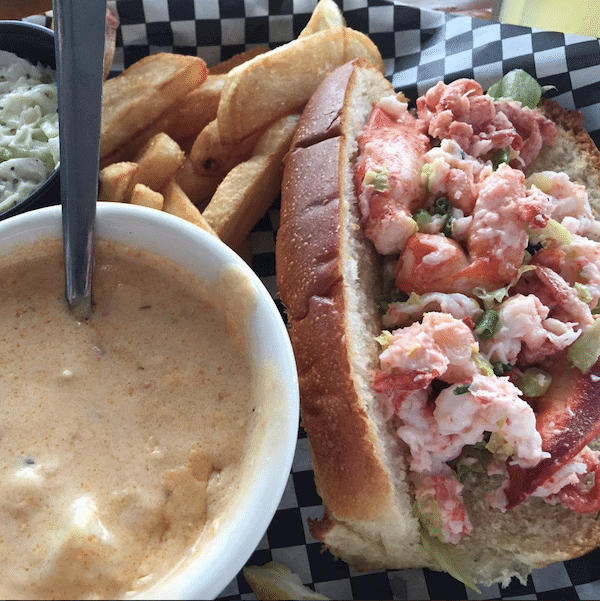 Looks delicious!  The roll is chock full of lobster and the soup looks warm and comforting.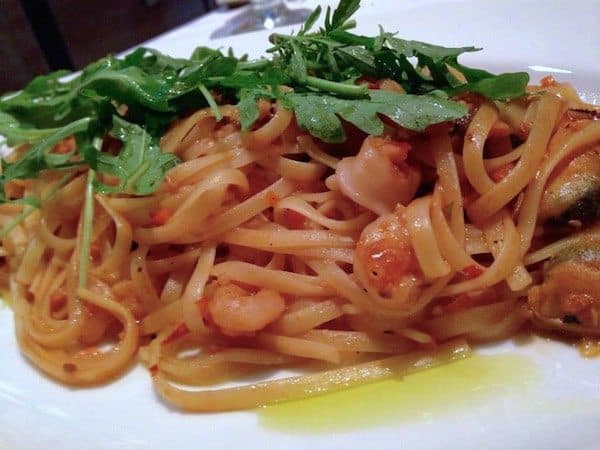 This shrimp pasta from Cucina Del Capitano aboard Carnival Sunshine looks to die for, even without fancy filters!
Popular Beaches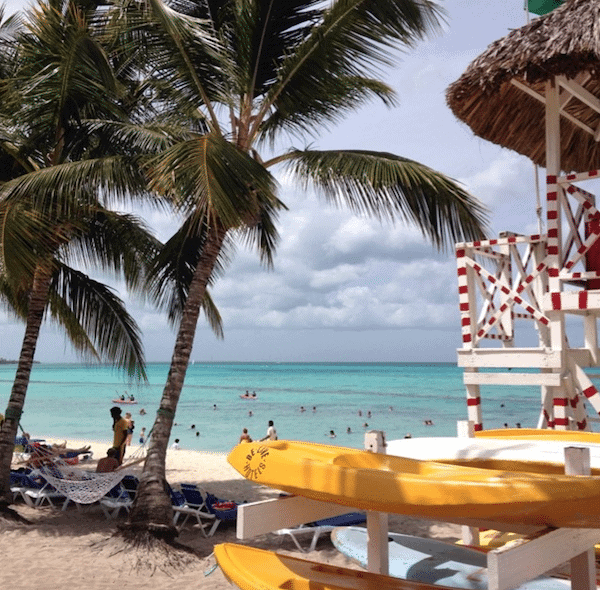 Look how blue the water is!  The sun is shining!  The beach isn't overcrowded and look at the cute striped lifeguard stand!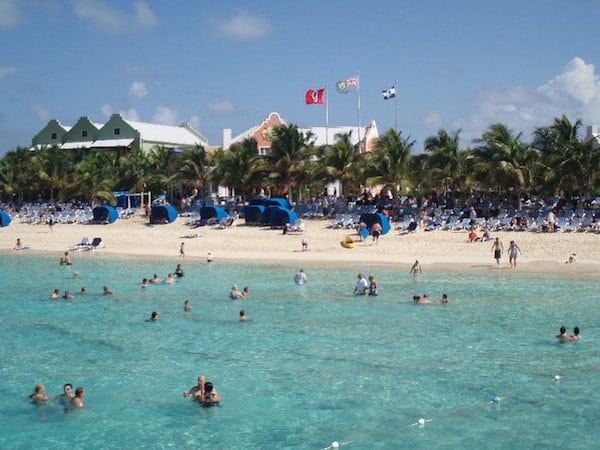 Interesting, the water looks just as blue in reality.  I see a bright sunny beach and look how many beach chairs are open – plenty for everyone!
The Ship
Ahh, the grandeur of the vessel itself.  The majestical ship that will take you to all the places where you're going to go while you don't have to anything but eat, sleep, and play.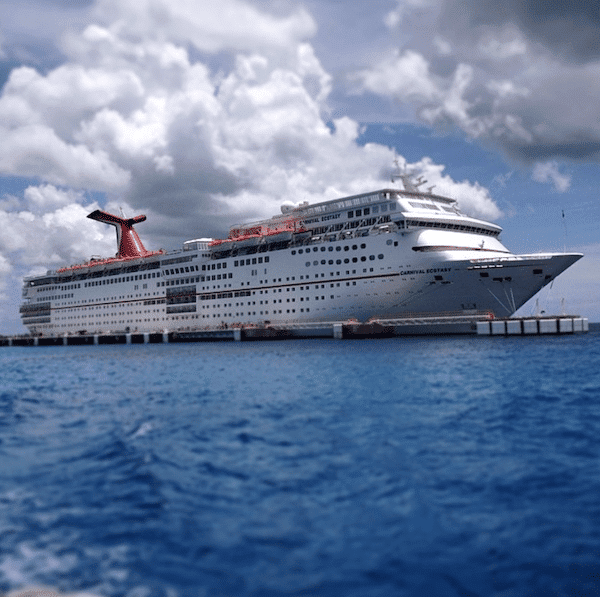 Look how grand the ship looks!  The water is blue and it stands tall above the mighty ocean.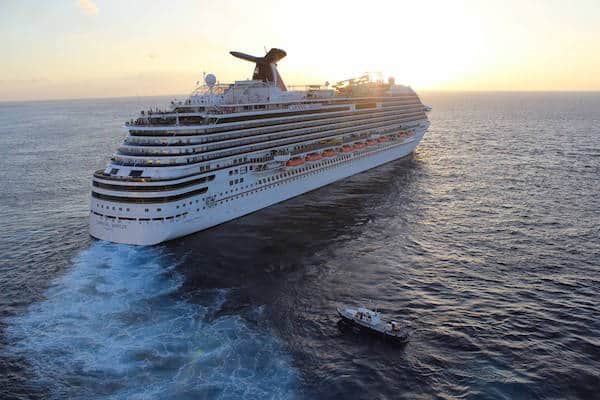 Let's be honest – is there even a way to make a cruise ship look bad?  Seriously, they're amazing no matter how you take the picture or what you do to doctor (or not doctor) it up.
Drinks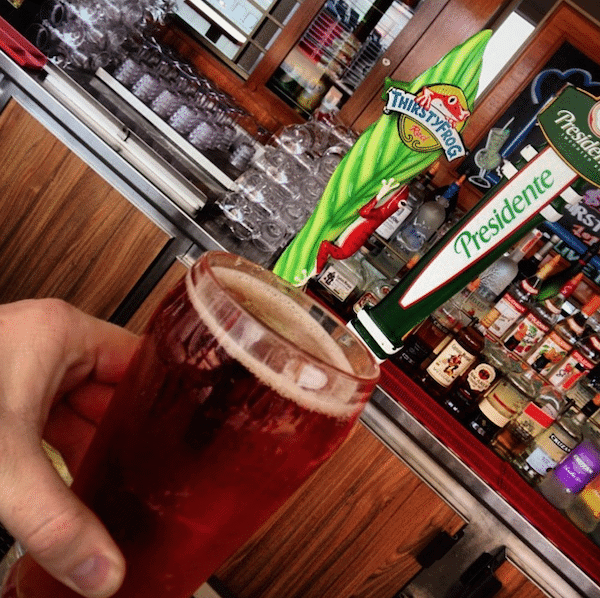 Wow the bar is so colorful!  Look at all the variety!  This glass is full and makes me happy so I'm really happy.
I'm on a beach sipping a patriotic looking drink with a cruise ship in front of me and the sun on my back.  This is reality.  'nuff said.
The Sunset
One of the most important things to see when you're at sea – the sunset.  You just can't beat the sun sinking below the ocean.  How's that for a view?!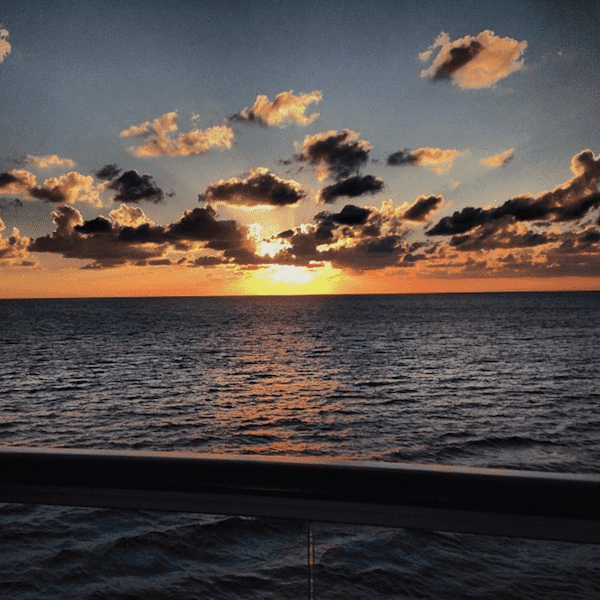 The colors are so vibrant – like fire and ice colliding!  And they radiate and illuminate the clouds so perfectly!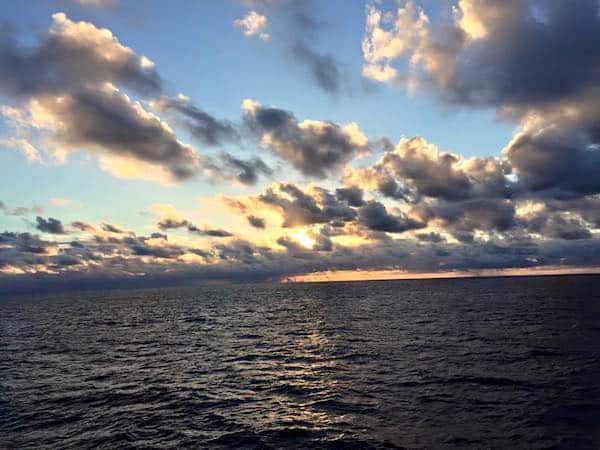 It's almost like someone took a paintbrush to the sky to paint little puffs of clouds and put a light behind them so they popped out of the picture.  Is there really such a thing as a bad sunset?  This is gorgeous.
It's up to you to decide if reality lives up to the Instagram hype when it comes to cruising.  But in my opinion?  It does – and cruising is just as amazing and wonderful as it would appear.  Happy cruising and Instagraming!
note: all Instagram photos were taken from our Cruise Radio Instagram account, and all "reality" photos were taken from our Facebook page.
Pin this!