Luxury cruise line Cunard has announced that fashion royalty Iris Apfel will be joining their lineup of fashion icons to sail onboard Queen Mary 2 for the second annual Transatlantic Fashion Week from August 31 to September 7.
At age 95, Iris is known for her unique style and joyful flair.  Featured in style campaigns for Macy's, MAC, Kate Spade, Swarovski, and other brands, Iris has become known for her signature look of bold glasses, oversized bangled and necklaces, and rich, colorful clothing.  Over the course of Transatlantic Fashion Week, Iris will be presenting a Q&A session and will introduce a showing of "Iris," a documentary featuring fashion, creativity, and her soaring free spirit.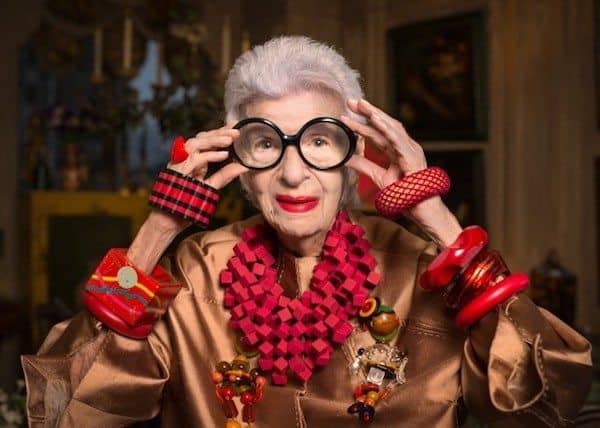 Headlining this year's fashion week cruise is designed Julien Macdonald OBE, who is joined by other famous names including historian Colin McDowell MBE and consultant to the international fashion industry Gail Sackloff OBE.  Now Cunard's second year of this special voyage, this cruise will treat guests to seven days of runway shows, dinners, and exclusive unveilings before sailing into New York City for Fashion Week.
Queen Mary 2 was recently remastered and marks 176 years of heritage, echoing the height of British elegance and luxury associated with Cunard's iconic fleet.  Transatlantic Fashion Week will provide an exclusive experience for guests, set within an art deco-inspired interior.
For more information, visit cunard.co.uk.