In honor of Her Majesty Queen Elizabeth's 90th birthday yesterday, Cunard has released some never-before-seen photos of her to mark the special occasion.  They record each Cunard ship naming she attended, the first in 1938 when she was only 12 years old, accompanying her mother Queen Elizabeth to the launch of RMS Queen Elizabeth, the largest ocean liner in the world.  Since, Queen Elizabeth has launched and named four ships – and is the only person that was present at the launch of all three Cunard Elizabeths – the first in 1938, Queen Elizabeth 2 in 1967, and Queen Elizabeth in 2010.
Photo 1 – Her Majesty Queen Elizabeth names and launches Queen Elizabeth in 1938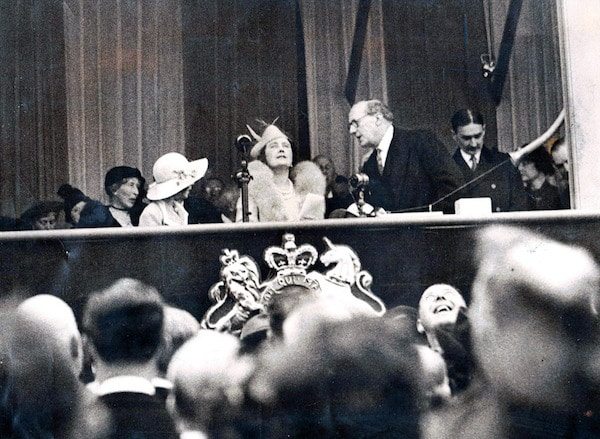 Photo 2 – Launch of Caronia in October, 1947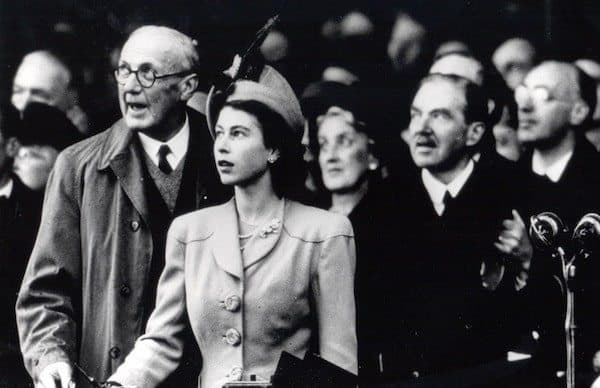 Princess Elizabeth was only 21 in this photo, and performed the launch of the most luxurious cruise ship in the world at that time – Caronia.  This was the last public function the princess undertook in the weeks before her marriage to Lieutenant Philip Mountbatten.  After the launch of the ship, a ration-breaking lunch was served, featuring cream of tomato soup; cold turkey, ham, and tongue; potato croquette potatoes and green peas; and Pear Melba followed by coffee.
Photo 3 – Launch of Queen Elizabeth 2 in September 1967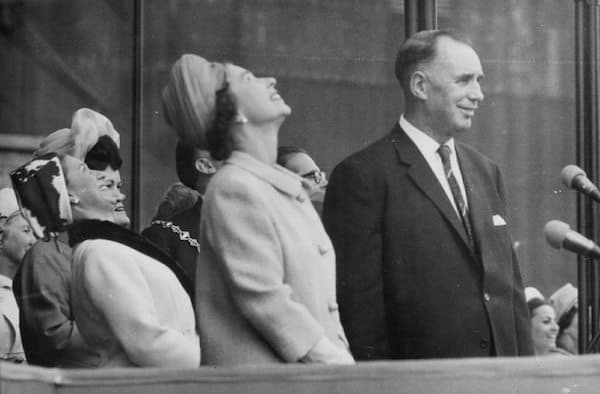 Her Majesty The Queen saw what would become QE2 when she flew overhead prior to landing at the airport in Glasgow.  Afterward, she was driven to the shipbuilder's offices and met by Admiral Sir Angus Cunninghame Graham, Lord Lieutenant of Dunbartonshire.  He presented Sir Basil Smallpeice and Lord Aberconway to the Queen.  After a luncheon party, the Queen rode to the launching berth where she and the Duke took 20 minutes to inspect the launching arrangements.
Photo 4 – The Queen visits QE2 in 1990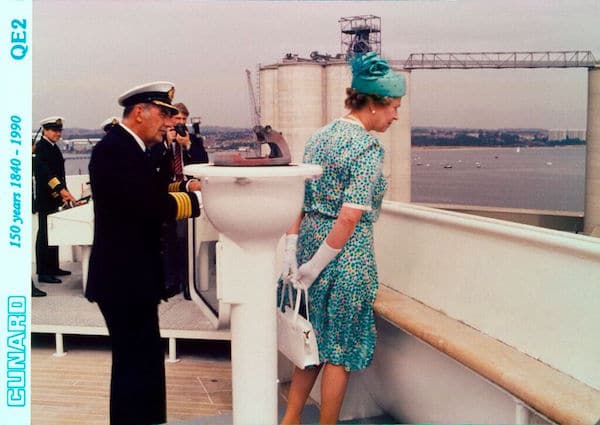 Queen Elizabeth came back to visit Queen Elizabeth 2 in 1990 for Cunard's 150th anniversary.
Photo 5 – Her Majesty Queen Elizabeth names Queen Elizabeth in 2010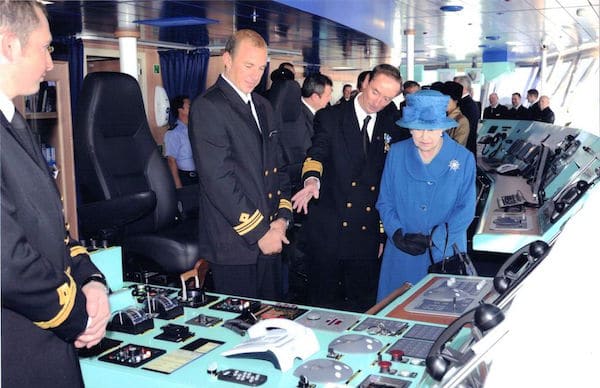 Her Majesty Queen Elizabeth takes a look at the bridge of Queen Elizabeth, at her naming ceremony in 2010.
Photos courtesy of Cunard.