Let me start by saying that last night at Cucina del Capitano was some of the best Italian food I've had in a long time. The fried calamari was crispy and not rubbery – just perfect. The pasta was also cooked perfectly, and that's coming from someone who eats a lot of pasta back home.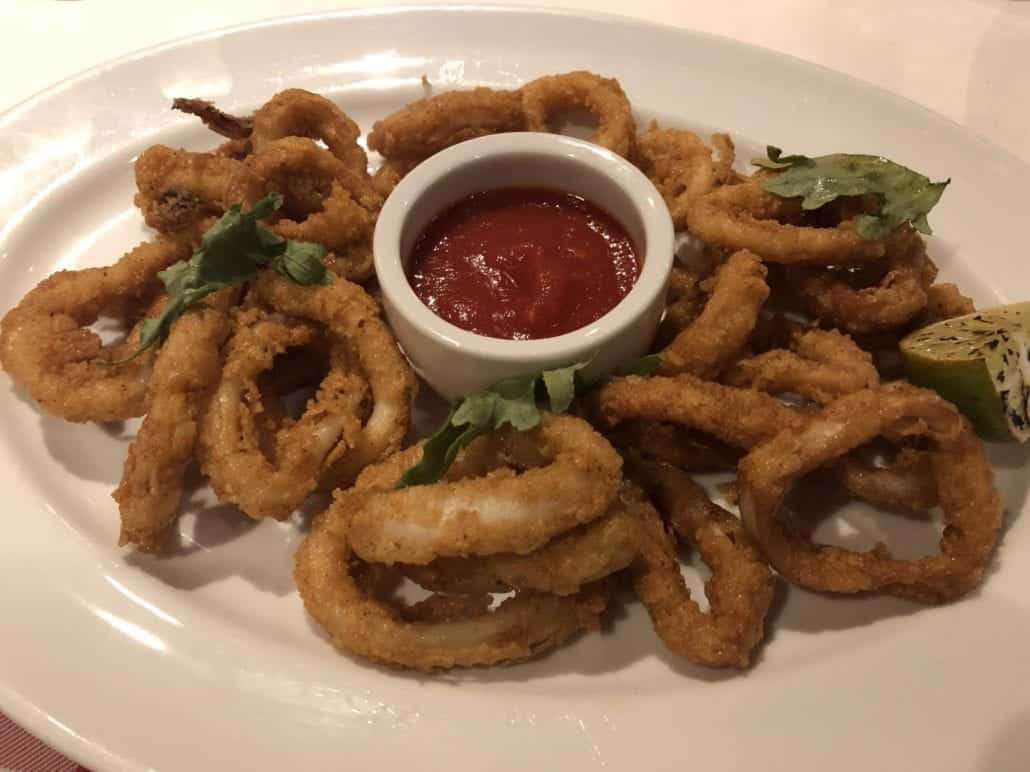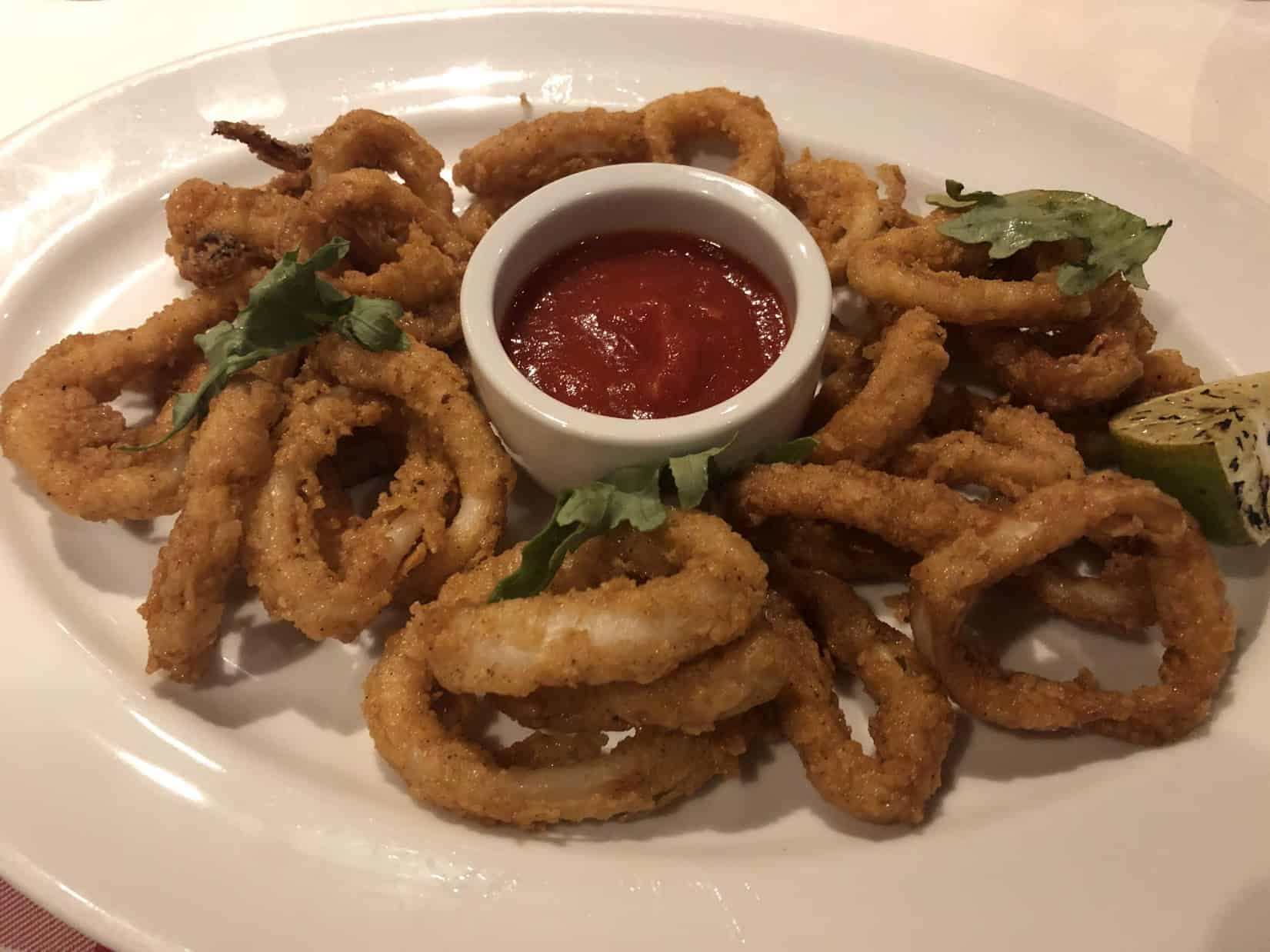 Today started with another Q&A session with John, which turned out to actually be a trivia session. I thought I knew most of the answers to his 10 questions, but it turned out I only got two correct. (Oops.)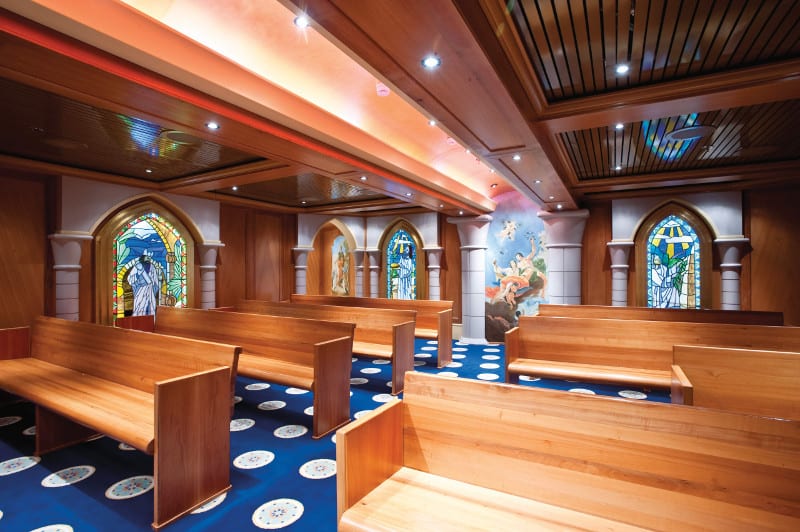 Although, during the trivia, he mentioned that Carnival Pride's chapel will be converted to a dedicated arts and crafts space for Carnival's new Michaels partnership.
Read More: Carnival Cruise Partners with Michael's Crafts
Our ship arrived in St. Thomas around 11 a.m., and our tour left from the dining room at 11:15 a.m. to debark the Breeze. We had booked the St. John Champagne Catamaran Sailaway excursion for the day.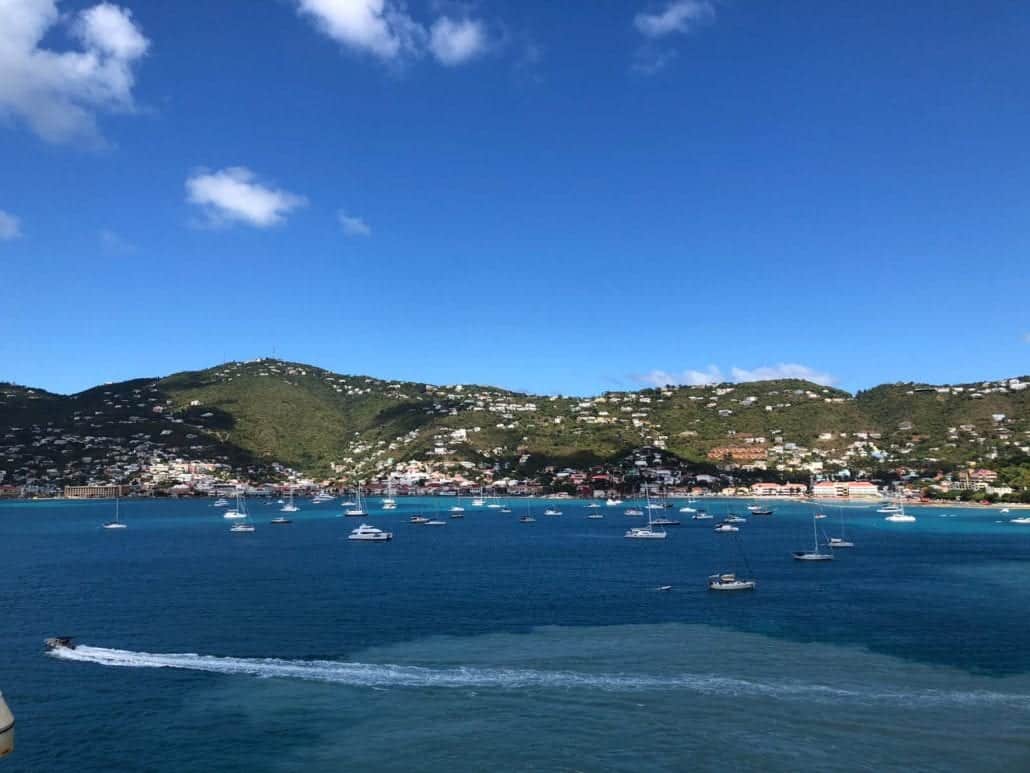 After waving hello to our neighbor Norwegian Bliss, we hopped onto our tour bus for a 30-minute ride to a secluded pier. From there, we rode on an open-air catamaran for about 45 minutes to an hour, crossing Pillsbury Bay to arrive at Honeymoon Beach on St. John. The whole time, the sun was shining and the 10- to 15-foot waves were rocking the boat – just what I had hoped for. As long as it's open air, I don't mind the waves. If it's one of those closed-in power catamarans, count me out.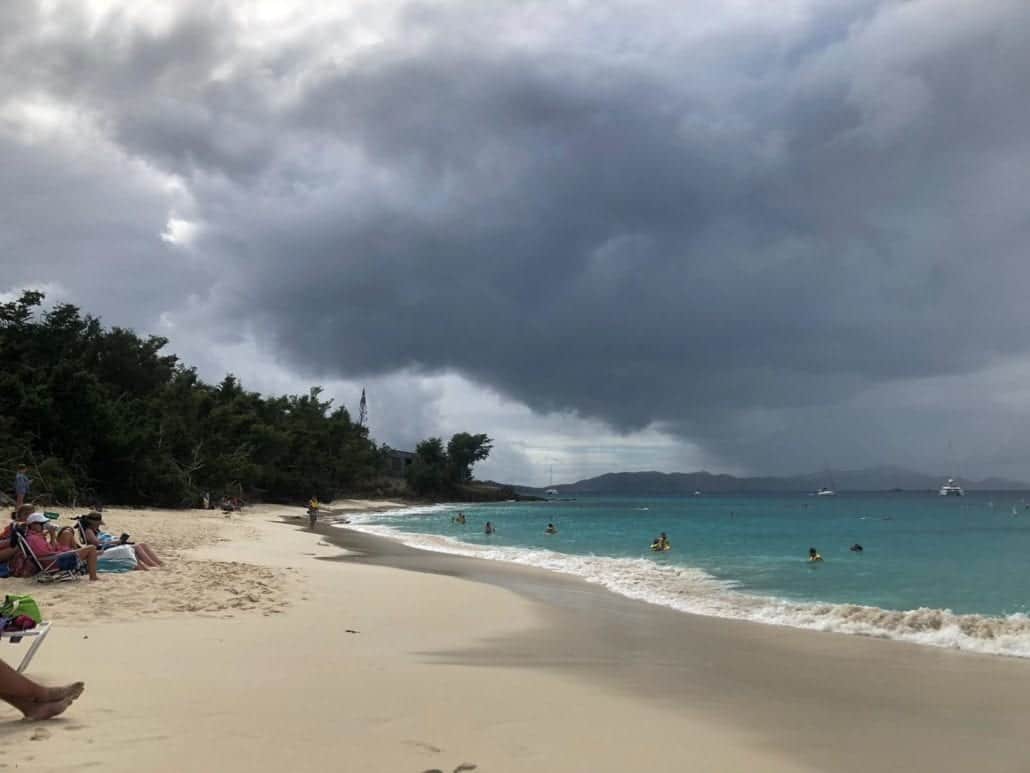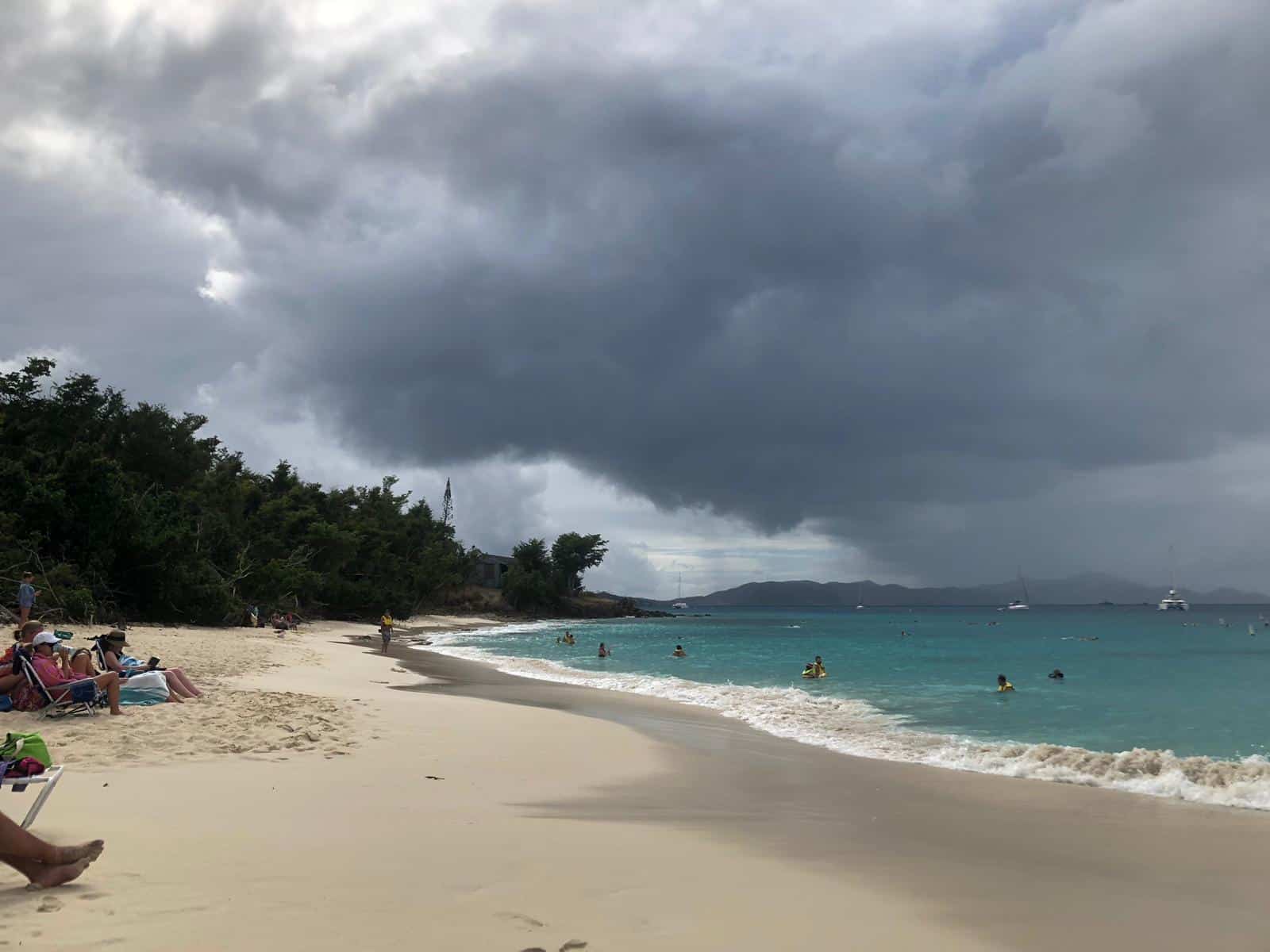 One of our deckhands drove us out to the beach on a dinghy boat so we didn't have to swim the whole way, and we enjoyed the beach for an hour or so. It was a quiet beach — relatively uninhabited and untouched — with only a small bar, a handful of coveted free beach chairs, and no restrooms.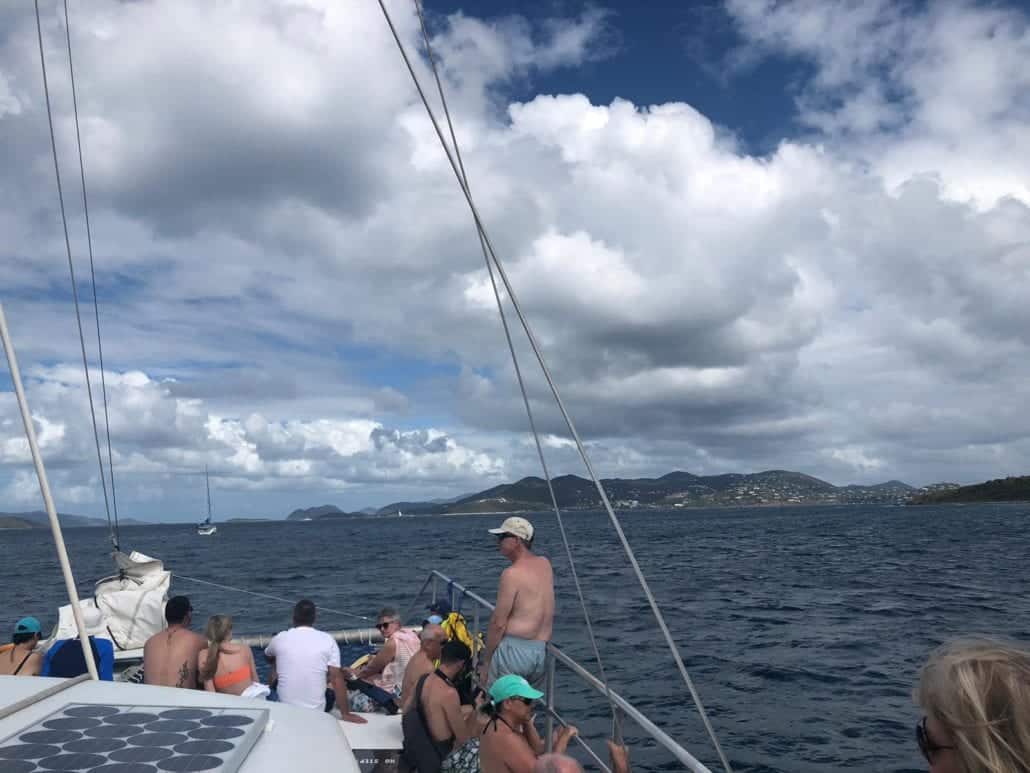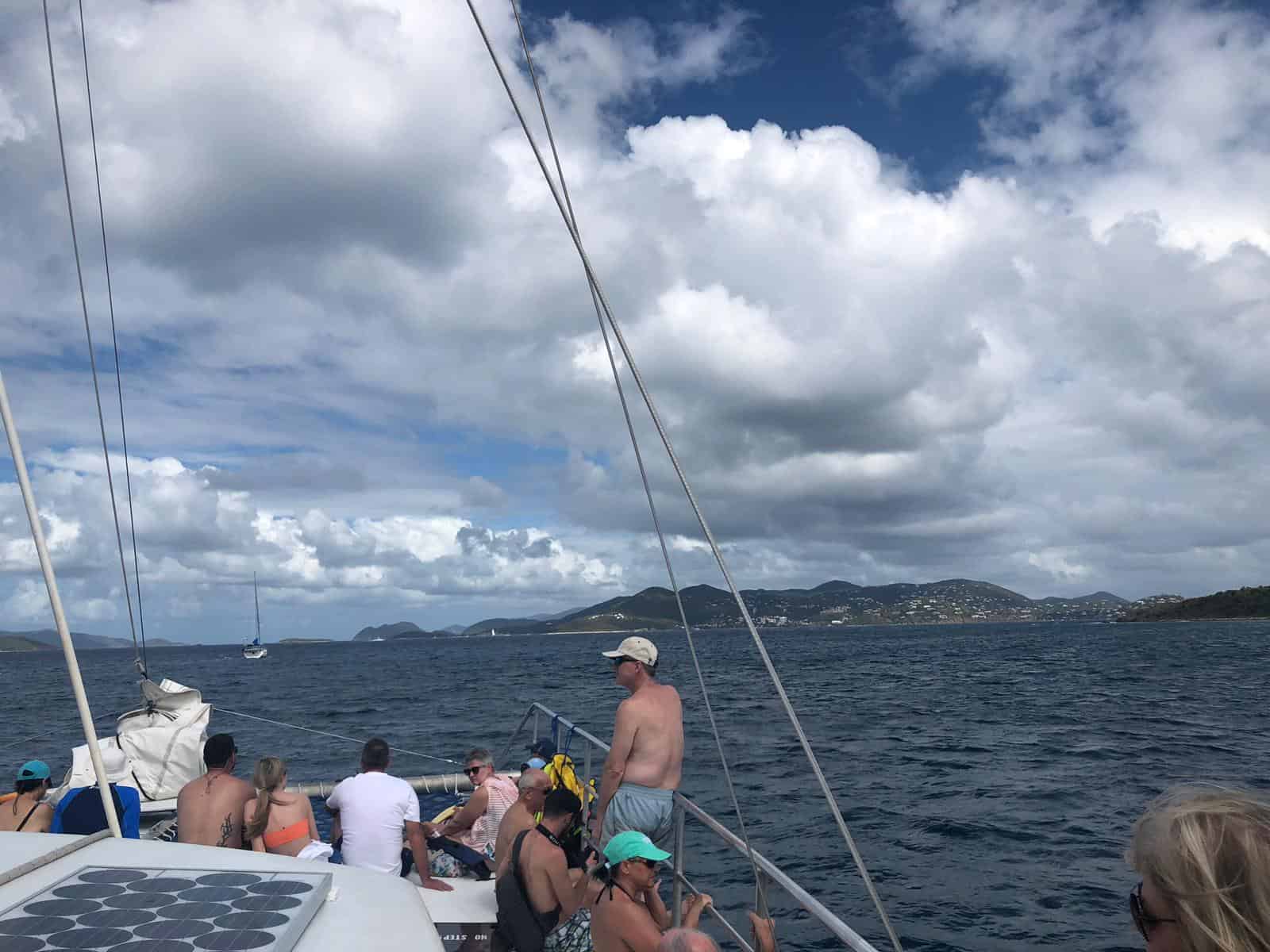 On the return voyage, the bar was open, and the rum punch was flowing. So much so that I'd only be halfway done with my cup and a crew member would come around with a pitcher and refill my rum punch or top it off with champagne. They also brought out some food, though it was a rather sad display of cut fruits and cheap bread and cheese.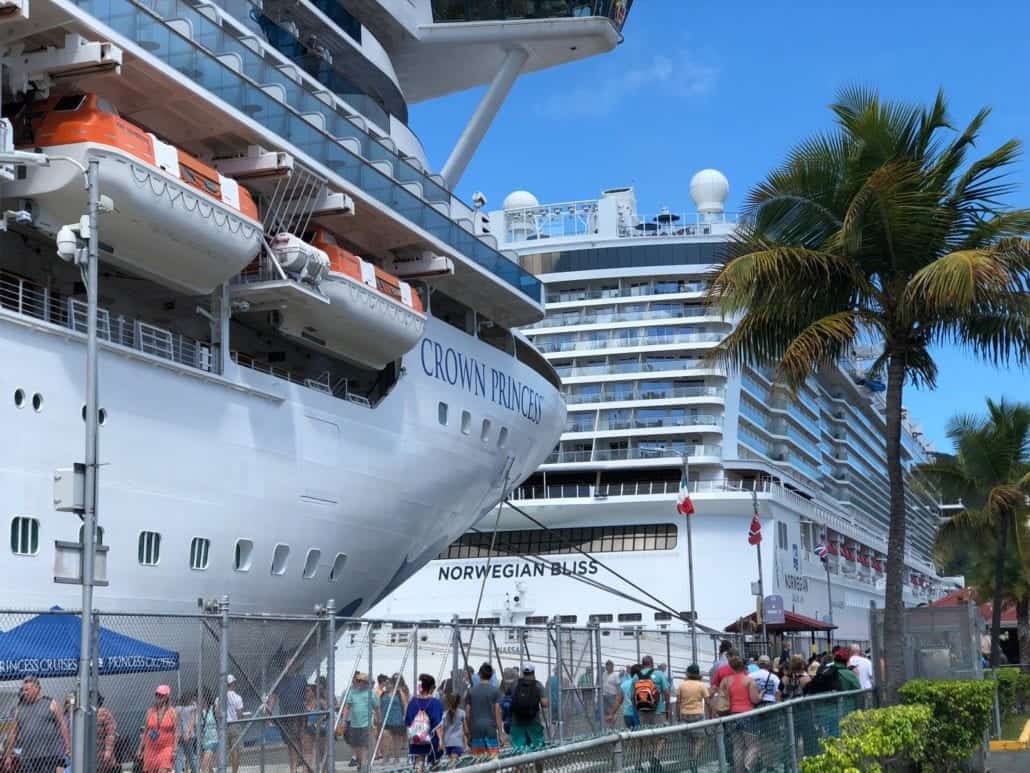 Once we were back on board, we found ourselves back at Bonsai Sushi. We were hungry, but we wanted something light and not disgustingly filling. Sushi hit the spot.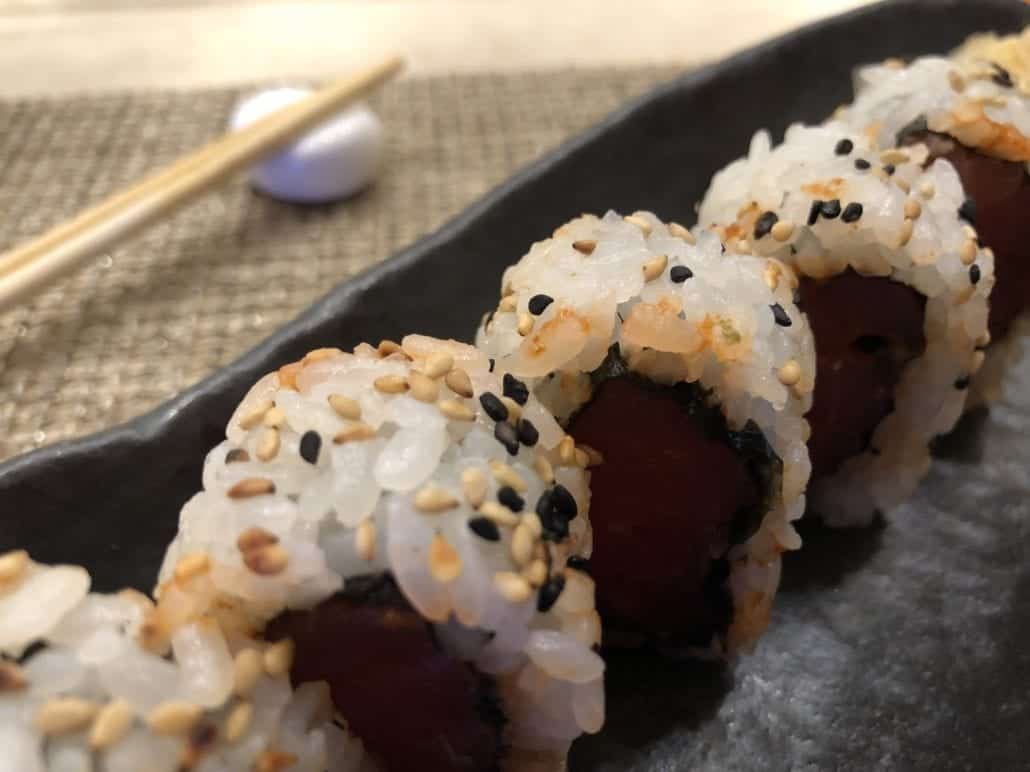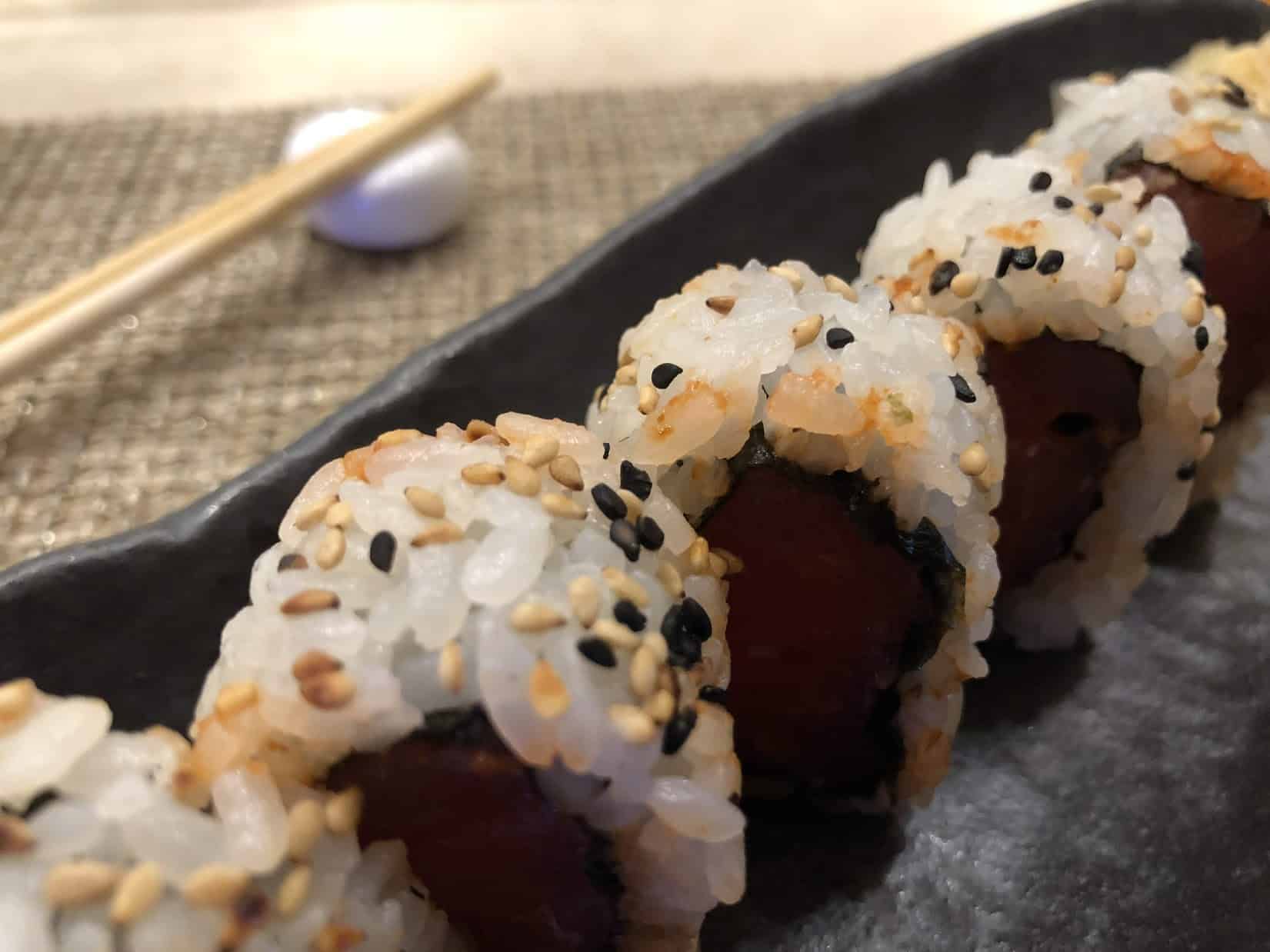 We then ventured into RedFrog Pub for some after-dinner drinks. After an hour or so there, I started to get hungry again and decided to test Carnival's new pizza delivery service. I ordered the Quattro Formaggi ("Four Cheese") pizza. There's a $5 per pie fee for delivery, and it was much speedier than I expected, taking only 14 minutes from the time I ordered.
Read More: Pizza Delivery Now Available On These Carnival Ships
But though I was impressed with the ease of ordering and speedy delivery, the pizza itself was disappointing. I know taste buds are subjective, but my pie arrived with blue cheese on it; I hate blue cheese, and it was not one of the four kinds of cheeses listed on the ingredients for the pizza. Trust me, I would have ordered a different pizza if it was.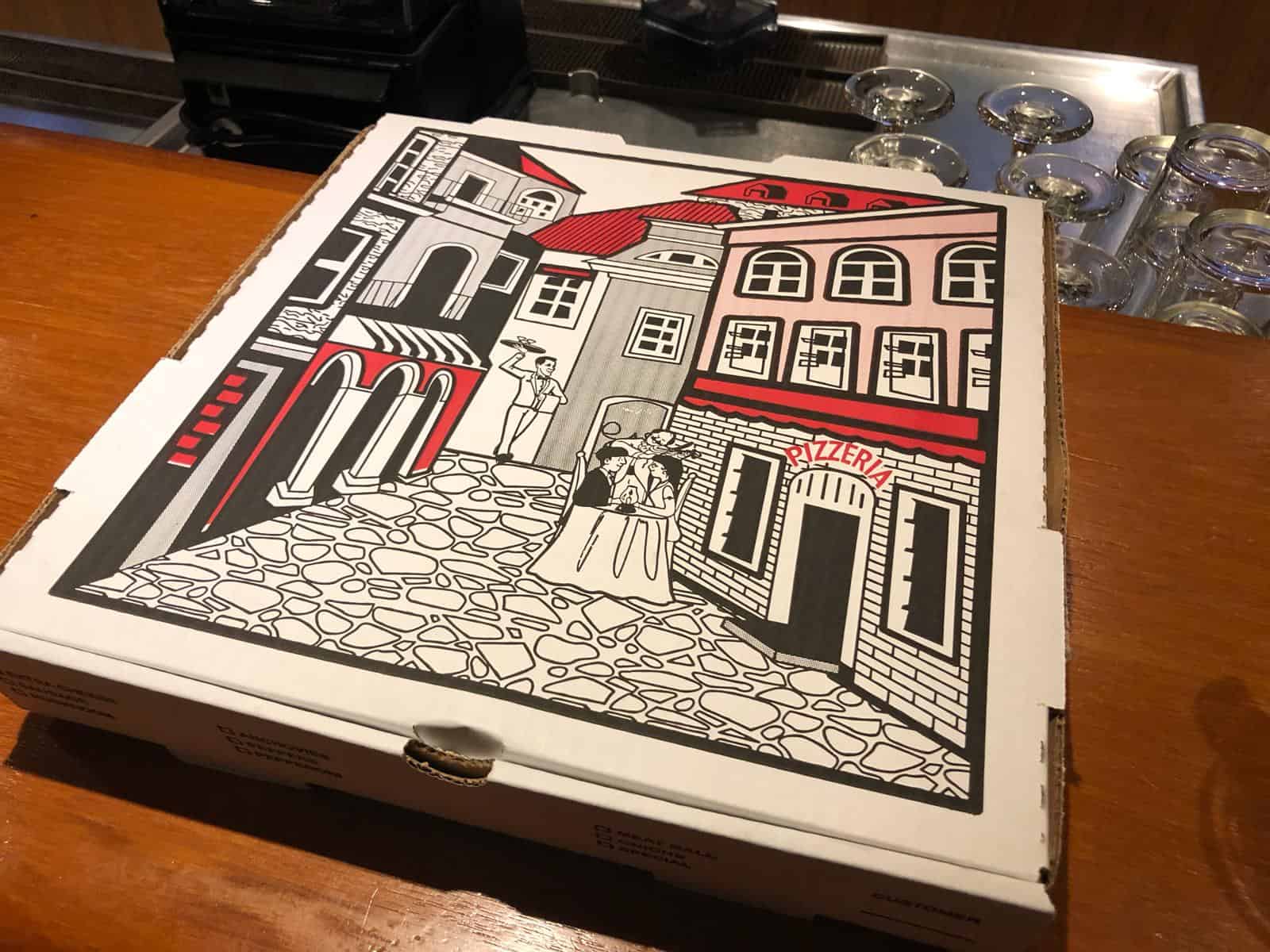 Before it got too late, we changed and headed to the spa to enjoy the thermal suites and thalassotherapy pool again. I spent as long as I could in the steam room until it became hard to breathe, and at that point, I was so hot that when I moved into the dry heat room it felt cool to me. I then spoke to a skin care specialist who almost convinced me to book a facial appointment.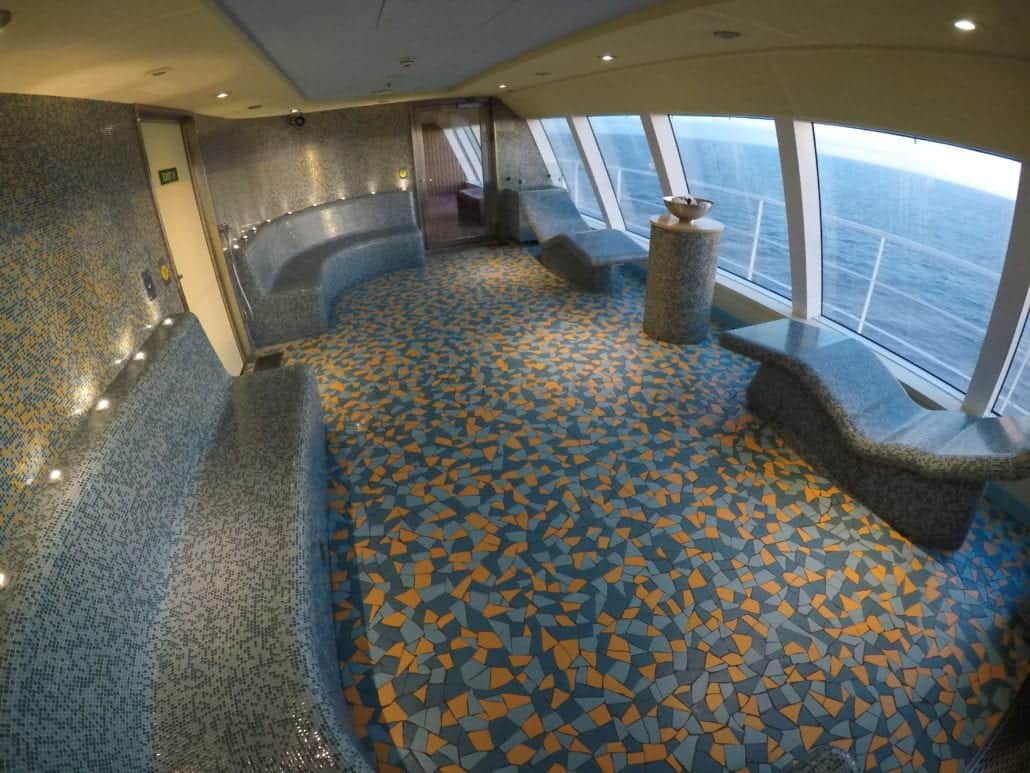 I did mysteriously receive a $50 gift certificate to the spa, so perhaps I'll take her advice in the next day or two…
Relaxed and wiped out from the spa, we all but dragged ourselves to the Love and Marriage Show in the theater. We knew we couldn't miss it, though, because John Heald was hosting it.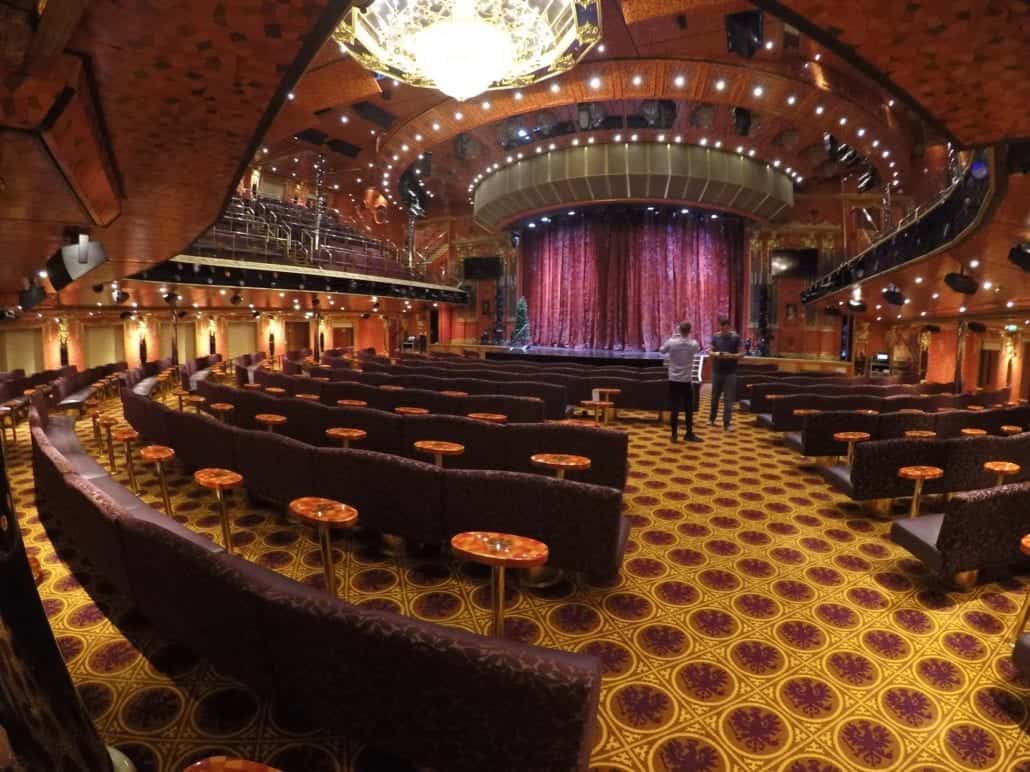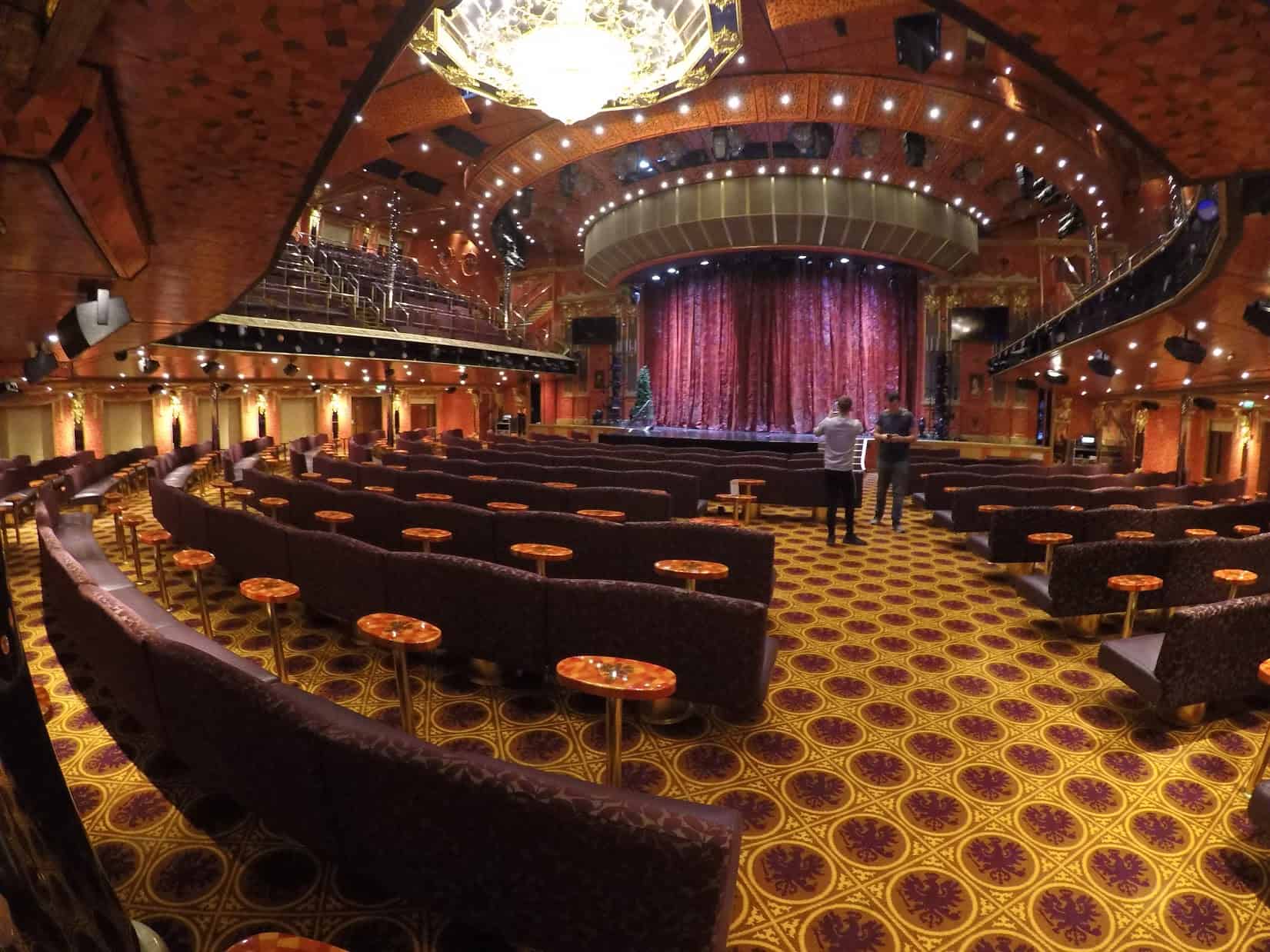 As we expected, it was an absolute riot. John can really work a room in a way that others don't. While all other Love and Marriage shows I've attended in my past eight Carnival cruises followed a set script that almost always encourages similar answers and doesn't require too much creativity from the host, John's show was in a league of its own, much like John himself.
He started off by weaving through the rows of seats in the theater, talking to people directly and making jokes about them bringing popcorn from the Dive-In show to the theater or running to the bathroom 10 minutes into the show. He wasn't just a guy on stage with a mic talking at us, he was talking with us.
He connected to people, and his effortless comedy made us really laugh. Not a casual chuckle, but a core-shaking, tear-inducing laugh. It was a joy to watch him work. He was so comfortable in the spotlight – a place many people (myself included) dread to be.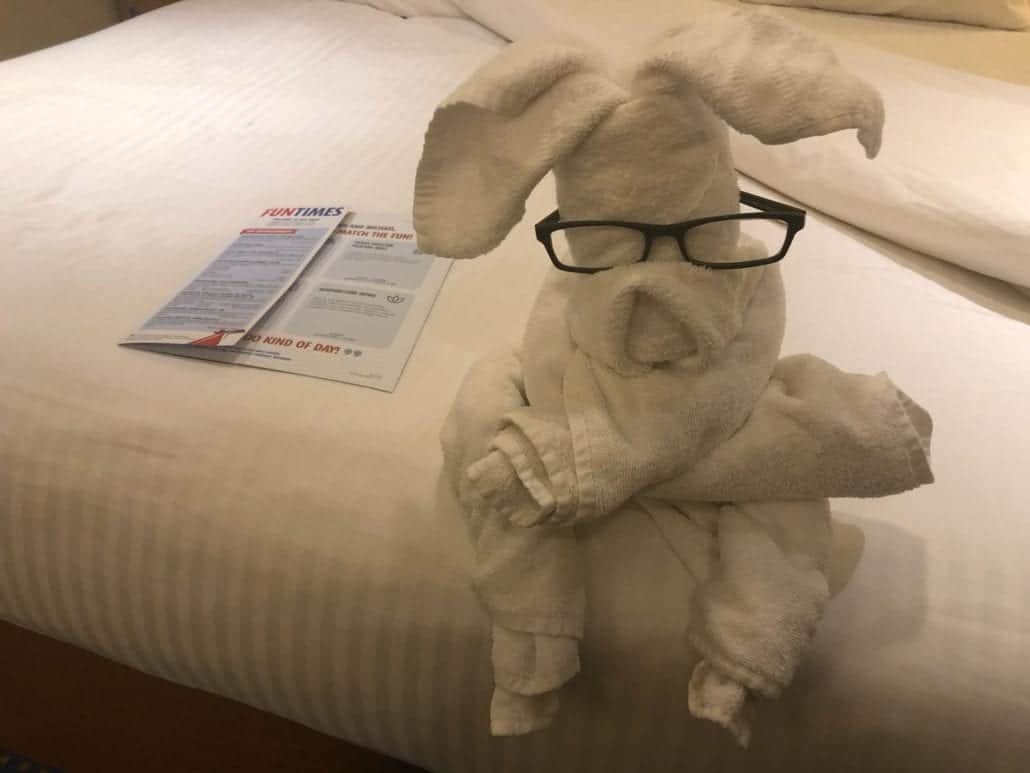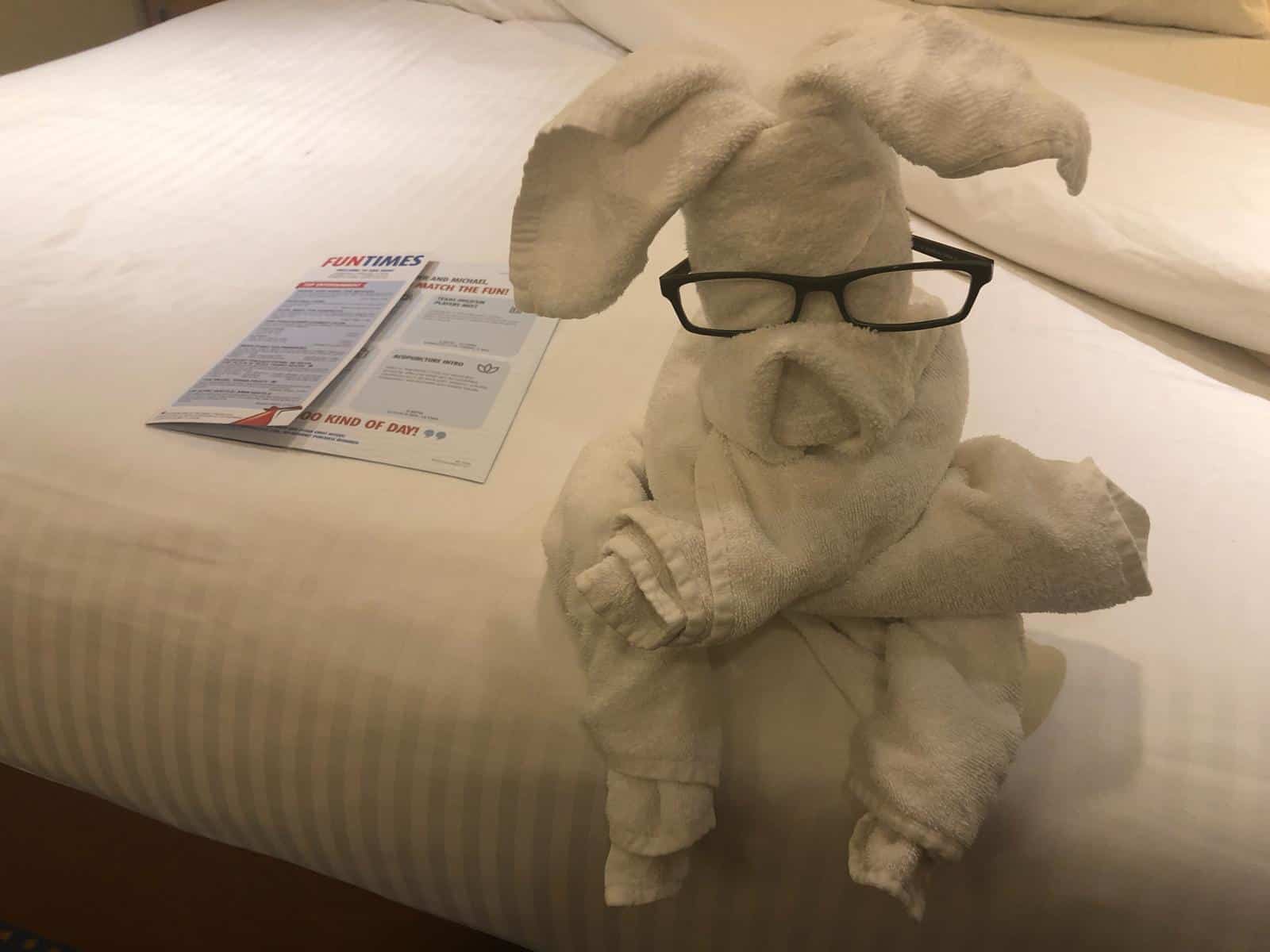 After the show, we could barely keep our eyes open long enough to make it back to our room, so we called it an early night. The sun stole all our energy today.
Tomorrow we're in San Juan, Puerto Rico.

If you missed Day 3, you can catch up here.