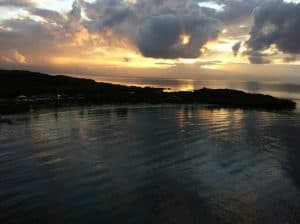 We pulled into Mohogany Bay around 6:30a and the view of the sun coming up was stunning. I think the whole ship was up and taking pictures of it (pictured right). The island is fairly small, 36 miles by 4 miles with 55,000 residents.
There was a couple of different cruise  terminals on Roatan. Carnival has their own terminal and it's well put together. The cruise port that Royal Caribbean and other lines dock at is kind of run down compared to Carnival's pier but it serves the purpose. The shops are also nicer where Carnival docks because it's a lot newer.
I didn't opt for a ship excursion today but instead hired a driver and did some work with some local orphanages. Nancy Schretter with Family Travel Network is on-board this week and she lined up everything (it wouldn't have happened without her so THANK YOU). The cruise industry has been such a big help to third-world countries.
The tour driver was named Tex, he was a driver through Victor Bodden Tours.
The tour company is well known in the cruising industry and though doesn't provide excursions directly through the ship, he knows the departure time of each ship and is very affordable.  Private tour companies can't go to the taxi staging area, only cruise line tour can do that so we had to walk outside the gate (up a little hill). One we linked up with our driver we went shopping for groceries, delivered supplies to two different orphanages, school supplies to a library, checked out West Bay Beach, went to a monkey jungle, and got a min-tour of the island. I was shocked that we could do it all in the time we had there. Roatan is the shortest port day with an all-aboard at 2:30.
Once on-board we all met up at the RedFrog Rum Bar for the sail away party. That place really brings the crowds. They played bingo during sail away which was kinda lame because I wanted to hear music. Once the quick game of bingo was over it was music time. It was another night of back and forth or music between the Red Frog and Blue Iguana Tequila Bar.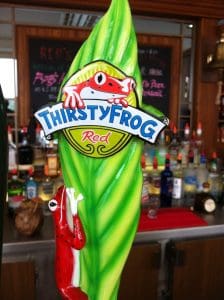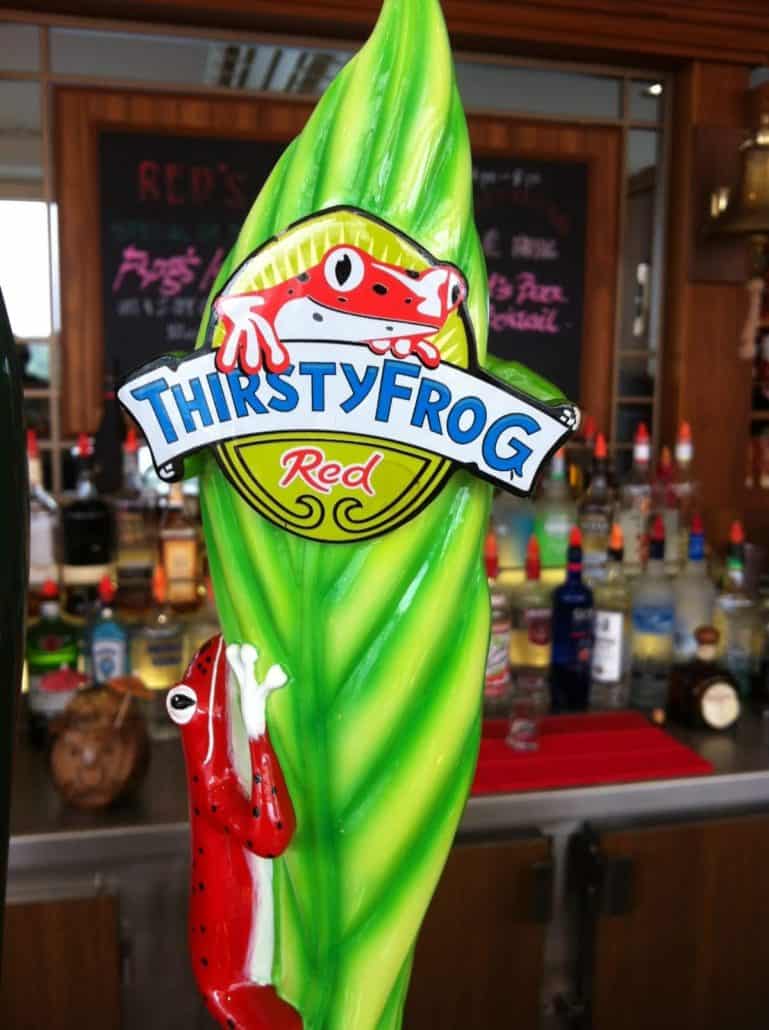 For dinner we had reservations at Harry's Steakhouse. The dinner runs $30 per person but well worth it. I went with the french onion soup, crab cake, jumbo shrimp cocktail, and the main course was steak and lobster. The beauty of Harry's Steakhouse is you can pretty much order anything you want, and remember, I love to eat!
After dinner we went to the Alchemy Bar. This time I went with the Cucumber Sunrise, a drink I went with the other day. There's something so refreshing about that drink! You can see the full menu here.
There was a Mexican Fiesta that started at 10pm on Lido deck and the Blue Iguana Cantina was open for it.
Tomorrow is Georgetown, Grand Cayman and we don't arrive until 10am so I'll definitely be sleeping in. Grand Cayman is a tender port so we'll have to wait to get on the boat. If you're a platinum with Carnival you get priority tendering which is a plus.
The Monkey Jungle that's ran by Victor Bodden Tours was awesome. Check out the video below.