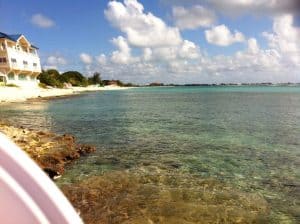 Sleeping in rocked! By the time I got up we we're joining a couple of ships already in anchorage (Norwegian Pearl, Holland America's ms Ryndam, Carnival Conquest). Carnival Conquest will be getting Fun Ship 2.0 upgrades in 2012.
They started tendering at about 10 am which is when we made our way down to get in the tender line. You have to get a number to get off the ship in tender ports. Once we got onto the pier we tried to find an internet cafe. Dunkin' Donuts has a scam going on in Grand Cayman. They brag about free WiFi then once you pay they tell you that they don't have the password and by that time you already have paid and stuck with an overpriced drink and no internet. Down one of the side streets there's a coffee shop with an internet connection though.
We had lunch at a place called Hammerhead's (located about 500′ to the left of the pier). A local place right on the water with a selection of fish, burgers, and salads. Lunch rocked and we hired a driver to take us to a place called Hell and Seven Mile Beach. The cab that we hired was $15 per person.
Hell was an over rated tourist trip but the beach was awesome. I guess I can say I've now been to Hell. After Hell we went to a place call Paradise for a couple of local drinks and sucked up their free wifi until we had to tender back to the ship. Beers were $5 but worth it for the free WiFi. Yes, I'm that guy who doesn't have an international data plan (only international text).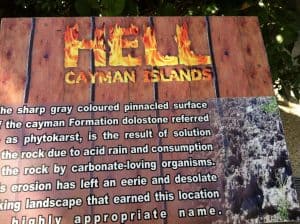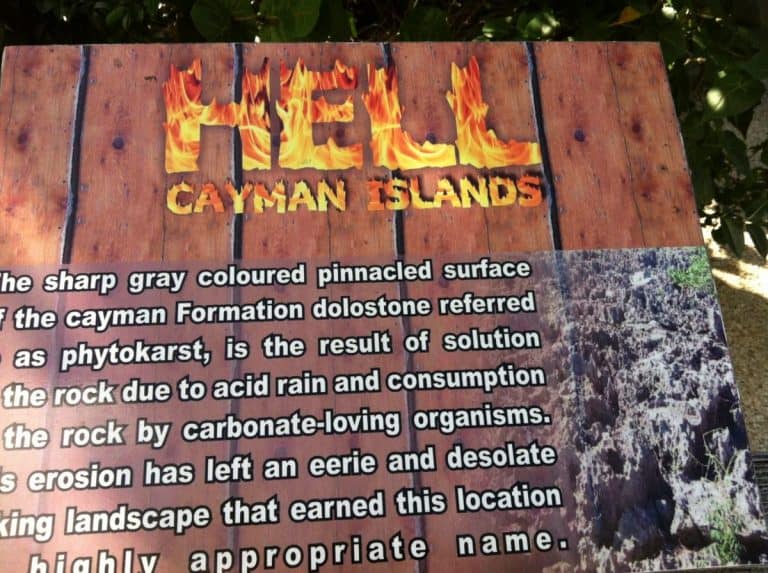 Tendering back to the ship was a smooth process, it was about a half hour event. I wonder if they will ever build a pier in Cayman?
The sail-away from Grand Cayman was pretty cool as a pirate ship came alongside the boat and all the guests were in awe.
Note: A good thing to remember is that if you have an international texting plan, remember that if you're on the local communication tower in the country, it's included in your international plan. Cellular at Sea is not included at all.
Dinner was another formal night, I had the broccoli and cheese soup, salmon plate, and jumbo shrimp. All were awesome.
The comedian's name was Doug Funk and he was pretty comical. I've seen him before on Carnival Fascination in February. Far better improved than the first two comedians. You can't really be a judge of comedy because you have 3,000 different personalities on-board.
Tomorrow is a Fun Day at Sea and I have lots of interviews lined up and going to check breakfast out in the main dining room.
Here's a quick snippet of Grand Cayman:
Source: Doug Parker/ Cruise Radio