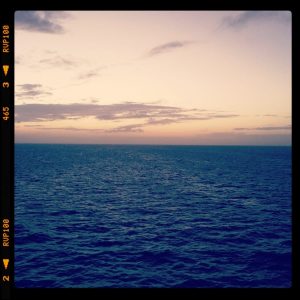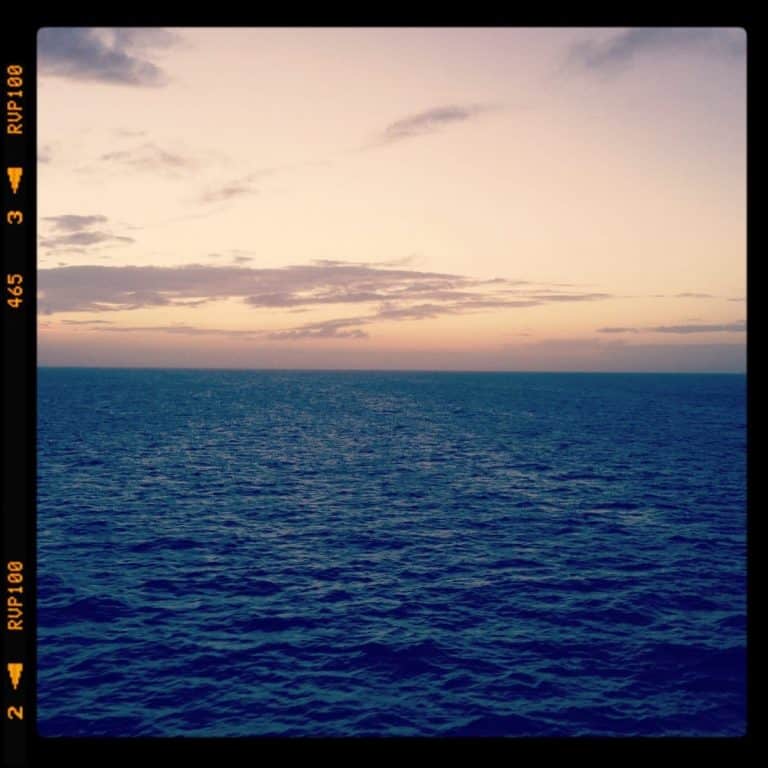 Today was our final day at sea. So bitter sweet. I slept in late today, okay way late, til 10am. It was a gorgeous day all day so I spent a little bit of time by the pool before doing the lunch round and sampling the food that I haven't tried yet. One thing about that I don't really care for is the cups in the dining room, they are SO small. They are like juice cups that you get at breakfast.
The afternoon I spent the time walking the ship and checking out different areas, eavesdropping on guests and hearing what they had to say. Turns out it was all positive. The only real compliant and it was about the port lectures. A lot of folks on this cruise were here to do Christmas shopping and wanted some guidance. I was talking to the cruise director and asking her about the lack of port lectures and they said the company didn't want them because it cuts into on-board revenue. Pretty greedy if you ask me. I mean they're making great money with bingo, casino, drinks, shops, and logo wear, why not have someone that can help the guests in the shops? Not everyone wants to shop on the ship. I think it's an injustice to not have a port shopping guide on Caribbean itineraries.
They had small wine tasting today for $10 and it included three different wines paired with some finger foods. Decent turn out and I learned a little. I've never been able to acquire a taste for wine.
Our final dinner was great. I went with chicken parmesan with a side of egg-plant and cheese grits. One thing I failed to mention in the earlier posts is that the menu in the main dining room has a Stars and Stripes section for the folks who want to fill their intestines up with lots of beef. Desert was blueberry cheese cake and it was okay. I think I'm more of a cheese plate person now (snobby I know).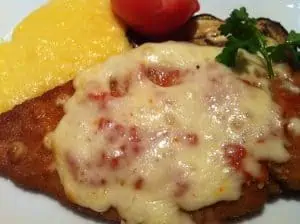 After dinner I had a couple of passenger interviews and we taped them by the gelato bar on the lido deck area. I've been eyeing the gelato all cruise but have yet to partake, turns out this cruise was a wash – guess I'll have to wait til Rome. Saying goodbye to your fellow cruises is always the hardest part, we all exchanged emails and contacts and went our separate ways.
The spa area called Aurea Spa is amazing on this ship. I didn't use the facilities but a lot of people at our dinner table had deep tissue, facials, and used the sauna and steam room a lot. Turns out the ship doesn't charge to use the sauna or steam room.
Tomorrow we disembark, they want us out of our staterooms at the crack of dawn, 7:30. Not quite sure why so early but fine with me, I love to beat the crowds off the ships.
As I type this we are off the northeast coast of Cuba.
The distance to Fort Lauderdale is 784 nautical miles.