"Seriously? You're going on another cruise?" Someone in your life has probably said it, their voices filled with incredulity, as if your favorite pastime is as impossible to understand as quantum physics. And yet again, you find yourself having to mount an argument in defense of cruising… even if doing so is sort of a waste of time. Because the only rational response is also the vaguest: "Try it… you'll like it."
I took my first cruise just over three years ago. It wasn't motivated by any great desire to give cruising a try. In fact, despite loving the ocean and growing up borderline obsessed with The Love Boat (or maybe just Charro), I'd never actually considered hitting the high seas as a vacation option. Truth be told that first trip wasn't actually about cruising, it was about escaping. I was about to turn 50 years old, and figured the best way to avoid any and all markings of the milestone would be to go somewhere, alone, and weep into a few cocktails.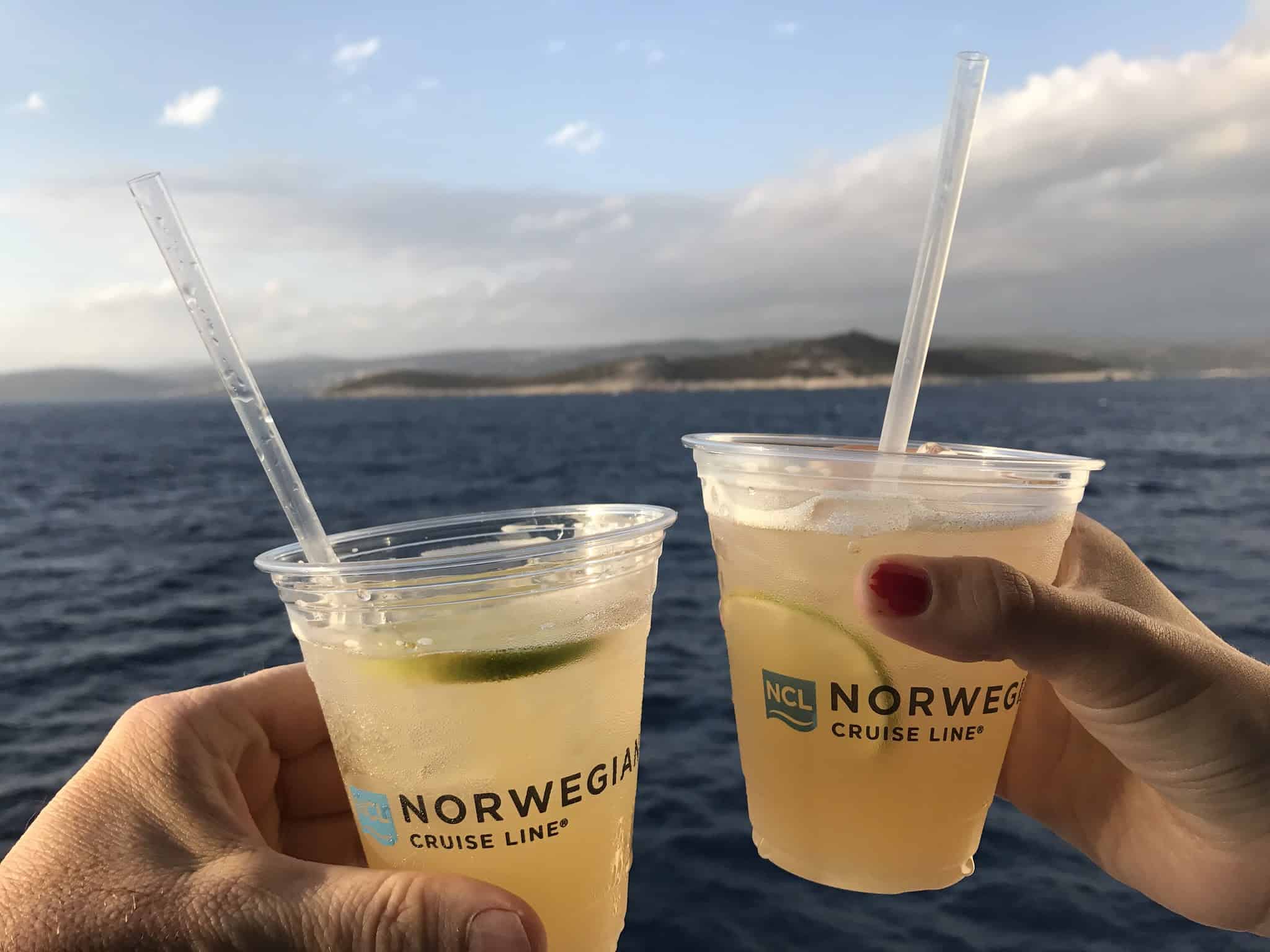 So much for the idea of aging gracefully.
As I was debating where to go, a friend complained about how traffic on the Henry Hudson Parkway always got snarled on days when cruise ships were docked at the pier in midtown Manhattan. I'd love to say that I did a lot of research in order to decide which ship I'd take where, but… I'd be lying.
I knew I didn't want to fly before or after the cruise, which meant sailing out of Manhattan. The good news is that when New York City is your homeport, you can get on a ship almost any weekend. The bad news, and it's not really all that bad, is that your options are rather limited. It happened that the Norwegian Breakaway was doing a 7-day sailing to the Bahamas the week of my birthday, so while necessity may be the mother of invention, convenience was what gave birth to my obsession.
A few days into the trip, I was instant messaging with my best friend back home. "Dude," I said to him, "this is amazing! I'm having the best time I've ever had!"
Without missing a beat, he responded, "Drinking. Gambling. Eating out. What, exactly, did you think you wouldn't like about cruising?" It was the kind of moment that would inspire Homer Simpson to utter, "D'oh!" while slapping his head comically.
Mounting A Defense Of Cruising
By the end of that first week, I was hooked. I'd had an amazing week, met some incredible people, eaten at an array of great restaurants, danced until dawn, swum in the bluest waters I'd ever seen and — despite having done all this and more — found time to relax in a way I hadn't in years. Before I was even off the ship, I'd booked another cruise. And then another.
Ever since, I take at least two cruises a year, and spend the months in between each trip planning the next one. To bastardize an old country song, I think about cruising once a day, every day… all day long, and this proves endlessly amusing to some of the people in my life who don't "get" my obsession.
Every now and again, one of those people will — I assume simply to amuse themselves — try and push my buttons. They'll ask the questions every non-cruiser asks those of us who know what they're missing. Of course, I have the standardized answers that we all have at the ready. ("Actually, it's not expensive when you look at what's included and compare it to the price of a land-based vacation.") And if they really want to have a serious discussion, I'm more than happy to share my thoughts on everything from food ("I'd say Royal Caribbean's Wonderland is one of the best dining experiences I've ever had, on land or at sea.") to balcony preferences ("Once you go aft-facing balcony, you never go back.").
I've even managed to convince a couple folks that they should give cruising a try. (Not my best friend, but hey, I'm workin' on him… )
I'm sure cruising isn't for everyone, and statistics show that there's a vast swath of the American public who've never been on a ship. If they want to hear me explain why they should set aside their preconceived notions and give it a try, I'm more than happy to do so. But they can't blame me if my enthusiasm results in them coming down with cruise fever. After all, it's incredibly contagious!
Do you have people in your life who just don't "get" your love of cruising?