Princess Cruises christened its newest ship Discovery Princess during a ceremony at the Port of Los Angeles in California on Friday.
Fashion designer Randy Fenoli, chef Alex Guarnaschelli, special effects designer and fabricator Adam Savage, and real estate broker and flipper Page Turner were the ship's four godparents, tasked with the duty of officially christening and naming the ship.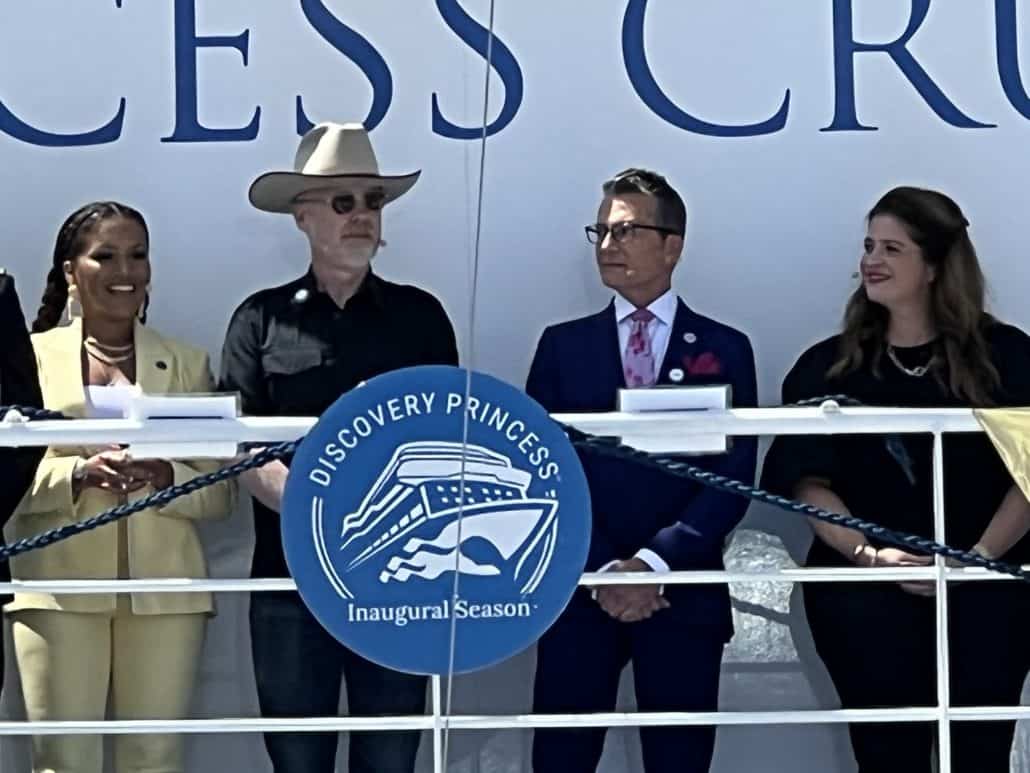 Standing together at the Retreat Pool on the open deck, together with the ship's Captain Gennaro Arma, they said "We name this ship Discovery Princess. May God bless her and all who sail on her."
They then sent a giant bottle of champagne smashing against the side of the ship, officially welcoming her into the Princess Cruises fleet.
MORE: Reminder: Carnival Cruise Line Package Prices, Gratuities Increase May 1
"Today is a celebration to remember as our newest ship, Discovery Princess, is officially named by this talented group of experts and personalities – Randy, Alex, Adam, and Page," said John Padgett, Princess Cruises president. "We can think of no more fitting godparents to mark this significant milestone."
The "Discover Our World" themed ceremony blended maritime tradition with contemporary elements, celebrating the line's seven-year Discovery at SEA program. The experiences held onboard through the partnership with Discovery include Shark Week at Sea, Camp Discovery kids' clubs, Stargazing at Sea, and exclusive shore excursions.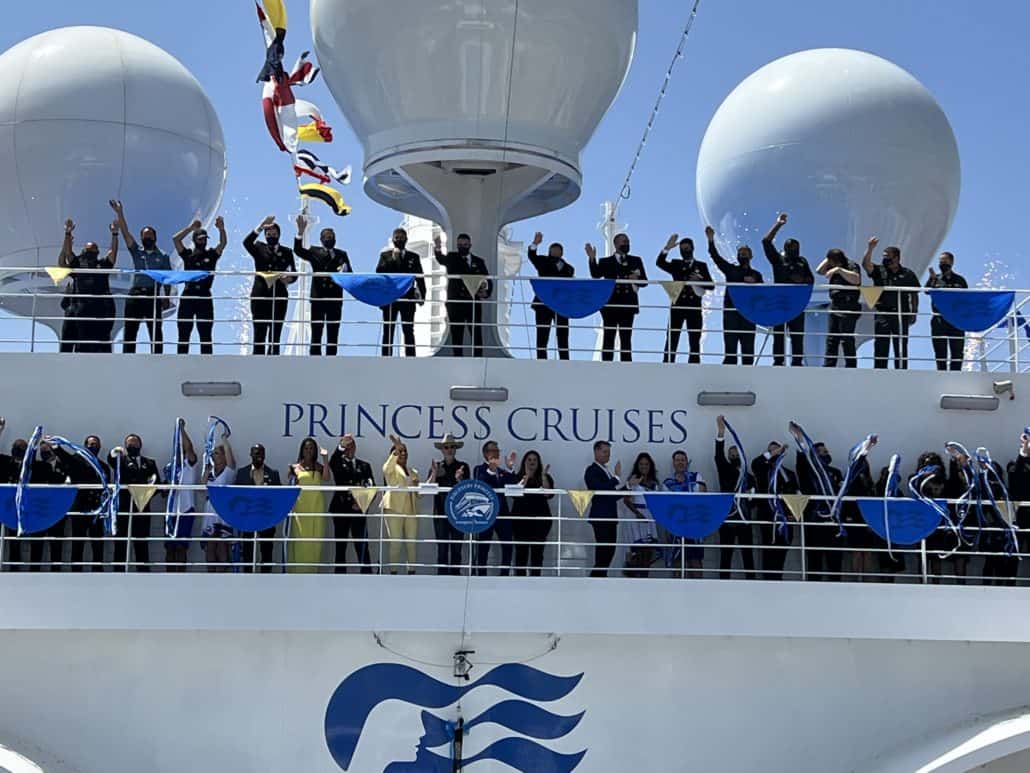 Discovery Princess is the 15th ship in the Princess fleet, and is the sixth and final Royal-class newbuild following Enchanted, Sky, Majestic, Regal, and Royal Princess.
From March 27 to April 24, Discovery Princess sailed a series of Mexican Riviera and California Coast voyages. Now, the vessel is on a Pacific coast voyage to Seattle. From there, she will begin her spring and summer 2022 schedule of cruises to Alaska — making her the newest ship in the Alaska region.
READ NEXT: 10 Secrets And Money-Saving Tips The Cruise Lines Don't Usually Tell You