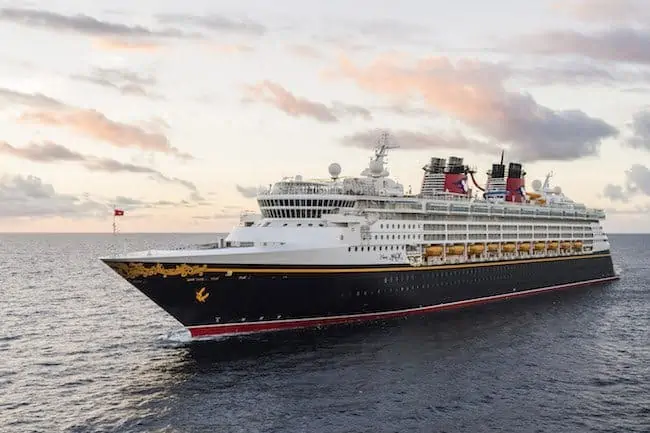 In early 2019, Disney Cruise Line will be returning to favorite destinations on a variety of itineraries, including an expanded two-month season from San Diego to the Baja and Mexican Riviera. There's also a notable range of options to the Bahamas and Caribbean from Florida, as well as cruises to the southern Caribbean from San Juan, Puerto Rico. From January to May, all cruises departing from Florida will feature a stop at Disney's private island, Castaway Cay.
San Diego
Disney Wonder will return to San Diego for an extended season from March to May 2019, with a variety of cruises to Mexico where guests can enjoy a large array of activities. Two, four, five, and seven-night voyages are all on the schedule, so there's something for everyone.
Most sailings to Mexico's Baja peninsula call on the coastal city of Ensenada, known as the "Cinderella of the Pacific" with turquoise blue water and rugged mountainous terrain. Two-night cruises to Ensenada have Friday departures from San Diego, giving guests the perfect weekend getaway. Four and five-night Baja options include a visit to Cabo San Lucas, a destination favored for its arid climate, sunny weather, white-sand beaches, and dramatic rock formations.
Seven-night cruises to the Mexican Riviera call on Cabo San Lucas and feature snorkeling and scuba diving hot spots Puerto Vallarta and Mazatlán. Guests can soak up the history and Old World charm of Mexico's Pacific Coast, and take in the beauty of stunning beaches and the nearby Sierra Madre Mountains.
San Juan
In January, three special Disney Wonder cruises will sail to the southern Caribbean from San Juan. The ship will arrive in San Juan after a five-night journey departing January 9 from Galveston, Texas with a stop in Falmouth, Jamaica. On February 3, after the three cruises from Puerto Rico, a four-night cruise will take guests to Port Canaveral from San Juan, just an hour away from Walt Disney World.
Port Canaveral
With three Disney ships in port and cruise itineraries spanning three, four, and seven-nights, vacationers looking for a getaway in early 2019 have a lot of options from Port Canaveral, Florida.
Disney Fantasy continues to sail seven-night Caribbean voyages, with eastern Caribbean itineraries visiting Tortola and St. Thomas, and western cruises calling on Cozumel, Grand Cayman, and Falmouth. Disney Dream embarks on three and four-night Bahamian cruises to Nassau and Castaway Cay, and Disney Wonder will alternate similar three and four-night itineraries throughout February.
Miami
To kick off the year, Disney Magic continues sailing from Miami with four and five-night voyages to the Bahamas, plus five-night western Caribbean cruises. Castaway Cay awaits guests aboard every one of these sailings, and other ports of call on the Bahamian voyages include Nassau and Key West. For western Caribbean, a stop in Grand Cayman or Cozumel.