Last year, Disney Cruise Line debuted an all-new cruise ship float during the iconic Macy's Thanksgiving Day Parade in Manhattan.
This year, the line is back to do it again, with the same float set to move down 34th street later this month. In a post on the Disney Parks Blog, Disney Cruise Line's public relations manager Melanie Hager said "This year, our majestic 'ship' – inspired by the fantastical style of the Disney Wish – will float through the streets of New York once again, accompanied by an all-new performance in Herald Square."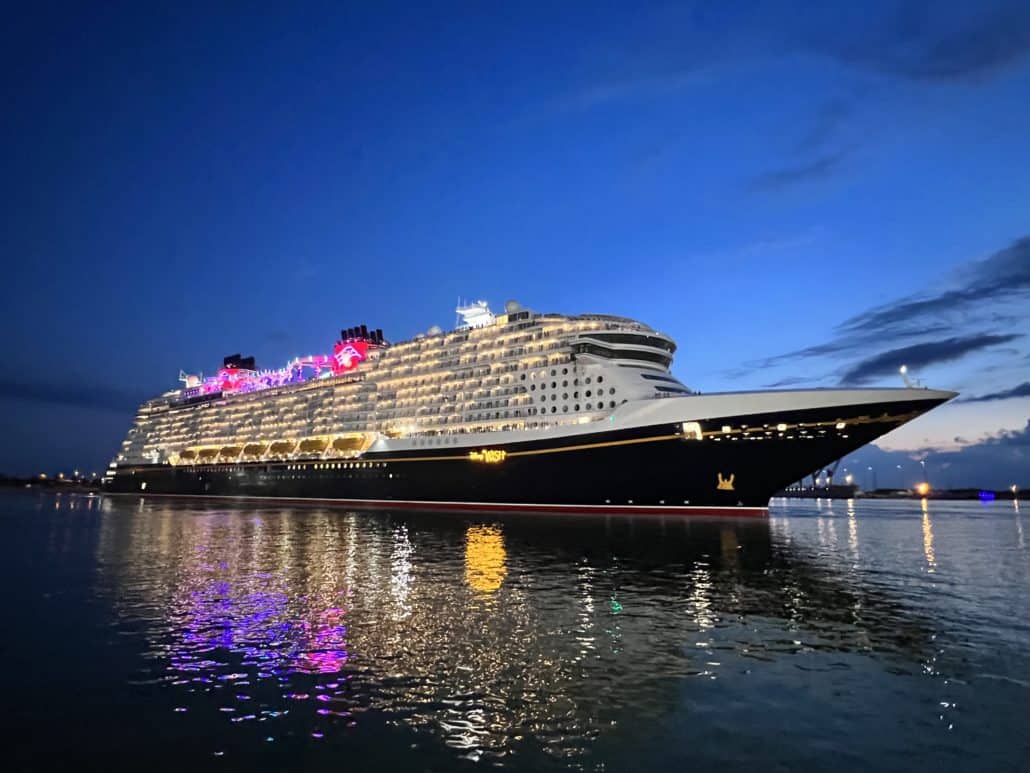 This year's live parade performance will be inspired by one of the new Broadway-style shows that's performed on Disney Wish, called "Disney Seas the Adventure."
Minnie Mouse, Mickey Mouse, and Goofy will lead a cast of performers and Disney characters in the number, which has quickly become a guest-favorite on the new vessel.
The Macy's Thanksgiving Day Parade will air on NBC on November 24th from 9 am to noon in all time zones.
Check out this video for a behind-the-scenes look at the making of the float and its debut in 2021:
READ NEXT: Disney's Marvel Day at Sea Will Feature New Characters & Entertainment in 2023