Disney Cruise Line has just announced that an action-packed family competition will be a main activity aboard its upcoming ship Disney Wish.
The 'Incredi-Games' will take place in Hero Zone, a futuristic sports arena found on board the ship. Inspired by the characters of "The Incredibles," the interactive game show will dare families to take on an obstacle course filled with over-the-top physical challenges themed to the powers of The Incredibles and their friend Frozone.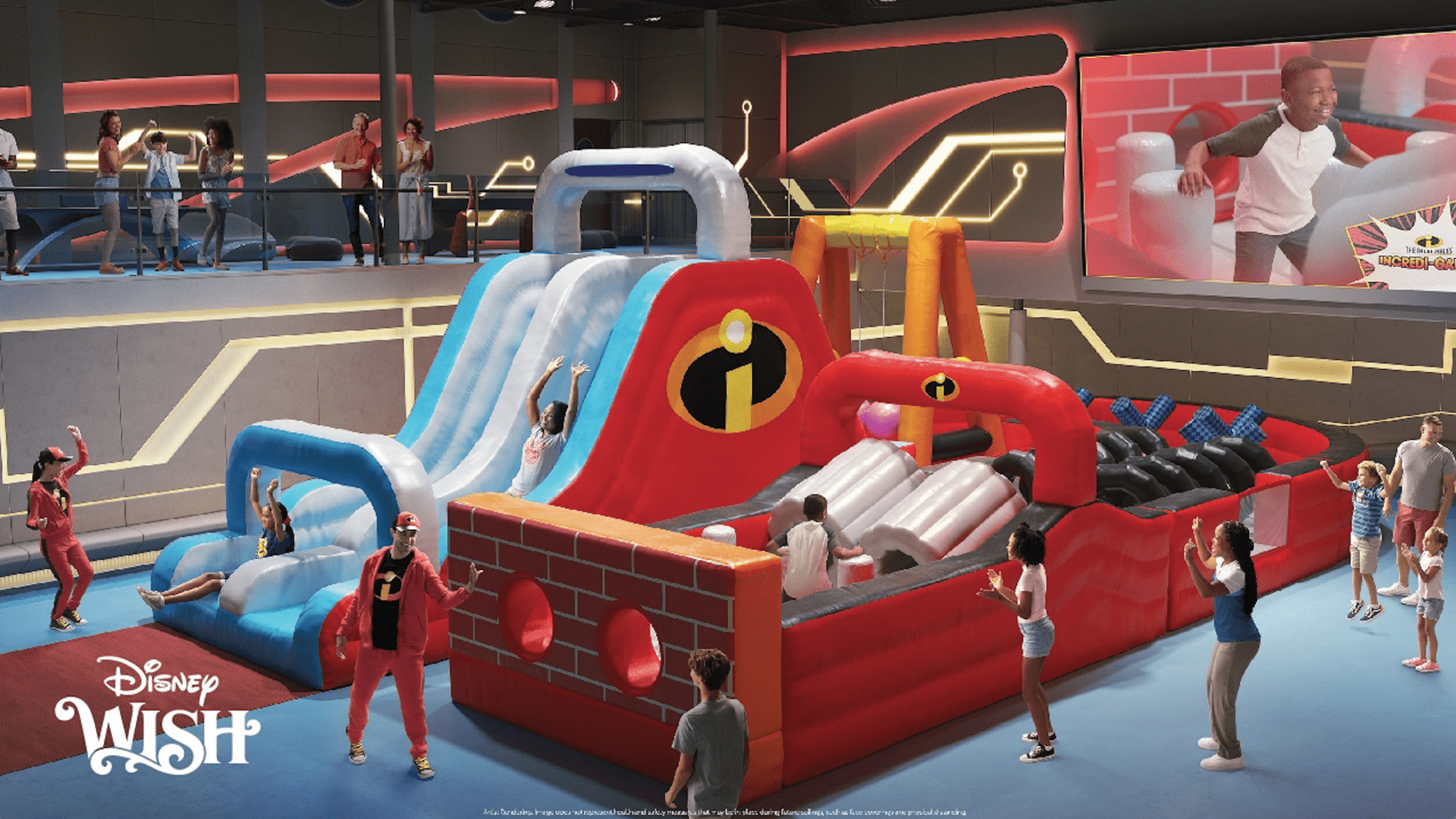 Here's what families can expect during the competition:
Heroes will first test their strength by busting through a "brick" wall during Mr. Incredible's Power Punch.
Jack-Jack's Whack-A Rac will pit players against Rocky and his raccoon friends, who were featured in "The Incredibles 2."
Only the most flexible will conquer the twists and turns of Elastigirl's Stretch-O-Rama.
Family speedsters will be the front-runners of Dash's Mad Dash Mayhem.
Violet's Force Field Swing will send supers soaring across a lava field (obviously fake!).
The strong finish will include a cool down on Frozone's Ice Slide, where heroes will ascend to the highest peak and slide down the icy slope to victory.
MORE: Kids & Teens Experiences Revealed on New Disney Cruise Ship
The game show-style experience will feature upbeat music, high-energy hosts, and special effects. And if you just want to watch, not to worry — the Hero Zone will have plenty of balcony viewing space for spectators.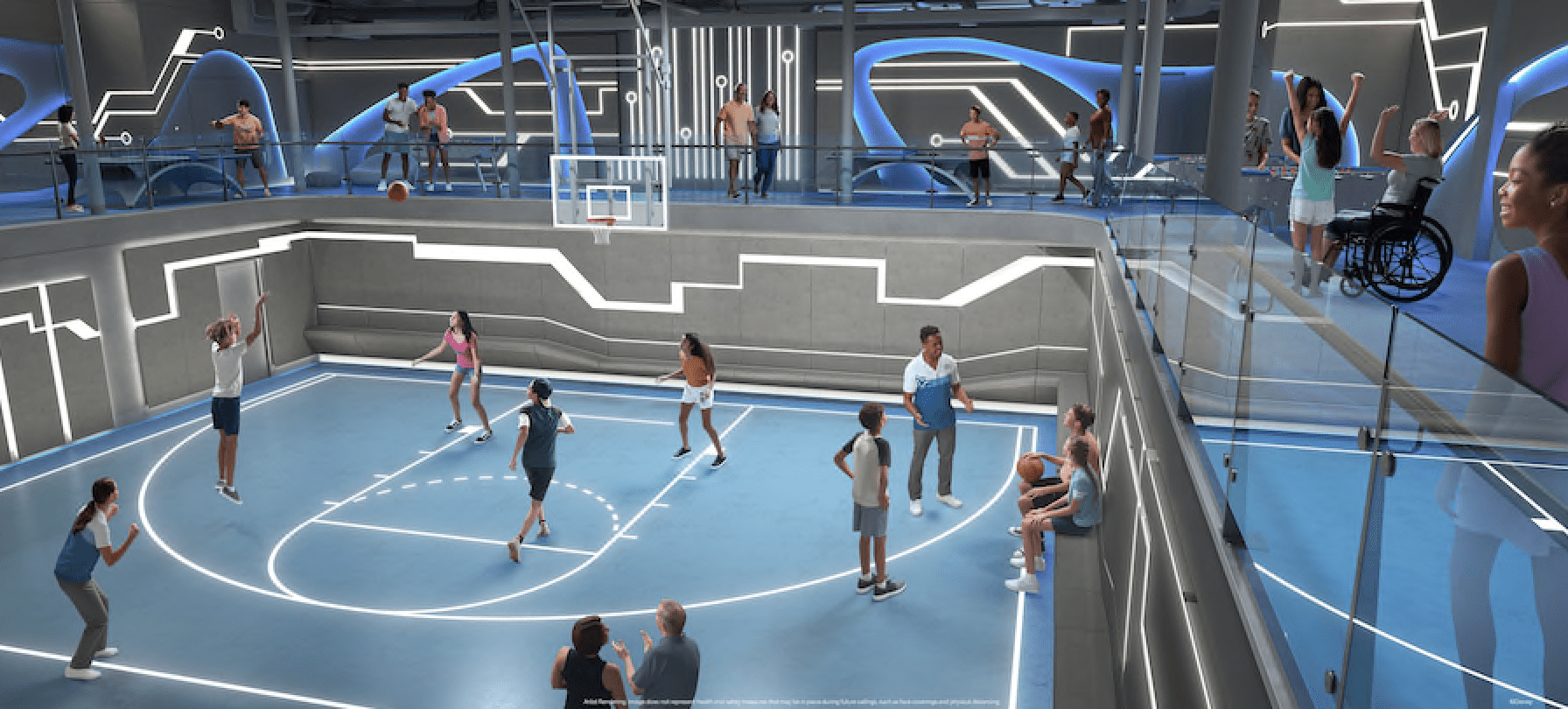 The Hero Zone will also be the new home of a guest-favorite competition on Disney Cruise Line — Jack-Jack's Incredible Diaper Dash. This activity gives tots the chance to compete for the title of Diaper Dash Champion as they speed-crawl across a 20 foot track amid the cheers of family, friends, and other guests.
When the Hero Zone isn't decked out in "The Incredibles" theming, it will be a free-play sports hub where guests can enjoy playing basketball, soccer, ping-pong, air hockey, foosball, and shuffleboard.
READ NEXT: Disney Fantasy Trip Report: Preparing to Cruise