As Disney Cruise Line prepares to begin sailing out of the United Kingdom later this summer, we're getting our first look at what health and safety protocols will be in place.
Details About Disney's Upcoming Cruises
Previously, Disney Cruise Line had announced that it will be operating a series of cruises to nowhere from the United Kingdom this summer. The "Disney Magic at Sea" staycation sailings will be two to four nights long for residents of the UK only, departing from Liverpool and Southampton.
These UK sailings will open for booking to Gold and Platinum Castaway Club members on April 28, 2021. Silver members will be able to book on April 29, and bookings will open to all residents of the United Kingdom on April 30.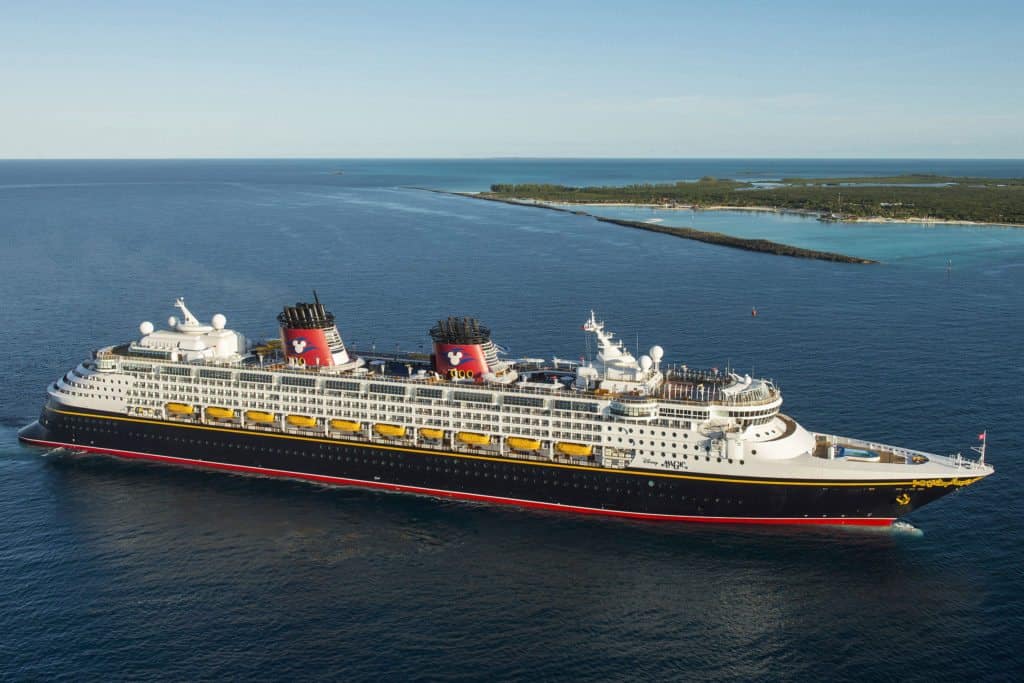 Now, Disney Cruise Line has introduced a new webpage with information specifically for these sailings, and it includes some details that had not previously been announced. Likely the most important? Disney will be requiring all passengers 18 and older to be fully vaccinated against COVID-19 at least seven days prior to boarding.
Additionally, all guests must present a negative COVID-19 PCR taken between 5 days and 24 hours prior to embarkation day, regardless of whether they have been vaccinated. Once passengers arrive in the terminal on embarkation day, another test, this time an antigen rapid test, will be administered before boarding.
Other health and safety protocols onboard will include enhanced cleaning procedures, physical distancing, and the use of masks for all passengers ages 11 and up except when dining, swimming or in their cabins. The website notes that masks may also be removed when taking photos outdoors, but physical distancing must be maintained.
READ MORE: Design Details Revealed For New Disney Cruise Line Ship
Like many other lines, Disney will also be taking advantage of its Navigator smartphone app to aid in physical distancing for everyone onboard. Interestingly, it appears as though Disney will be requiring reservations for complimentary experiences that are usually come-and-go as you wish, including kid's clubs, the fitness center, and various live shows. Virtual queues will be utilized for amenities including Goofy's Pool Deck area and the AquaLab deck area.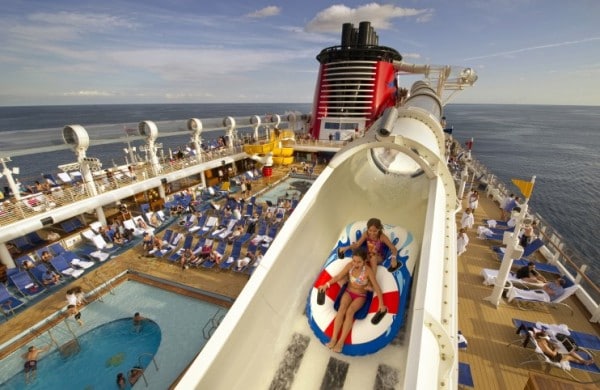 These two bullet points are quoted directly from Disney's new webpage for the UK sailings in a list of new app features:
Virtual Queue: In an effort to promote physical distancing and make planning easier, capacity at select venues—like the Goofy's Pool Deck Area and AquaLab Deck Area—will be managed via our new, easy-to-use virtual queue system.
Advance Reservations for Complimentary Experiences: To help manage capacity and meet physical distancing requirements, you'll need to reserve complimentary experiences—such as showtimes for our West-End-style live shows, time in the youth clubs and visits to the gym—beginning 30 days prior to setting sail directly through the app.
Other new app functions include a mandatory daily health questionnaire and a guest services live chat functionality so that many passengers won't need to stand in line at the Guest Services desk.
For more health and safety details for this summer's UK sailings, visit the 'Disney Magic at Sea' webpage.
READ NEXT: Overview: Cruise Lines That Are Sailing in Summer 2021