Disney Cruise Line's latest ship is finally out in the open for the world to see.
Disney Wish hit the water for the first time on Friday, as she was floated out of the enclosed building dock at the Meyer Werft shipyard in Papenburg, Germany. The float out marks a significant milestone in the ship's construction.
It took about five hours and 29 million gallons of water from the River Ems to flood the building dock, followed by the ship's exit as she sailed out of the building with only three feet of clearance on either side.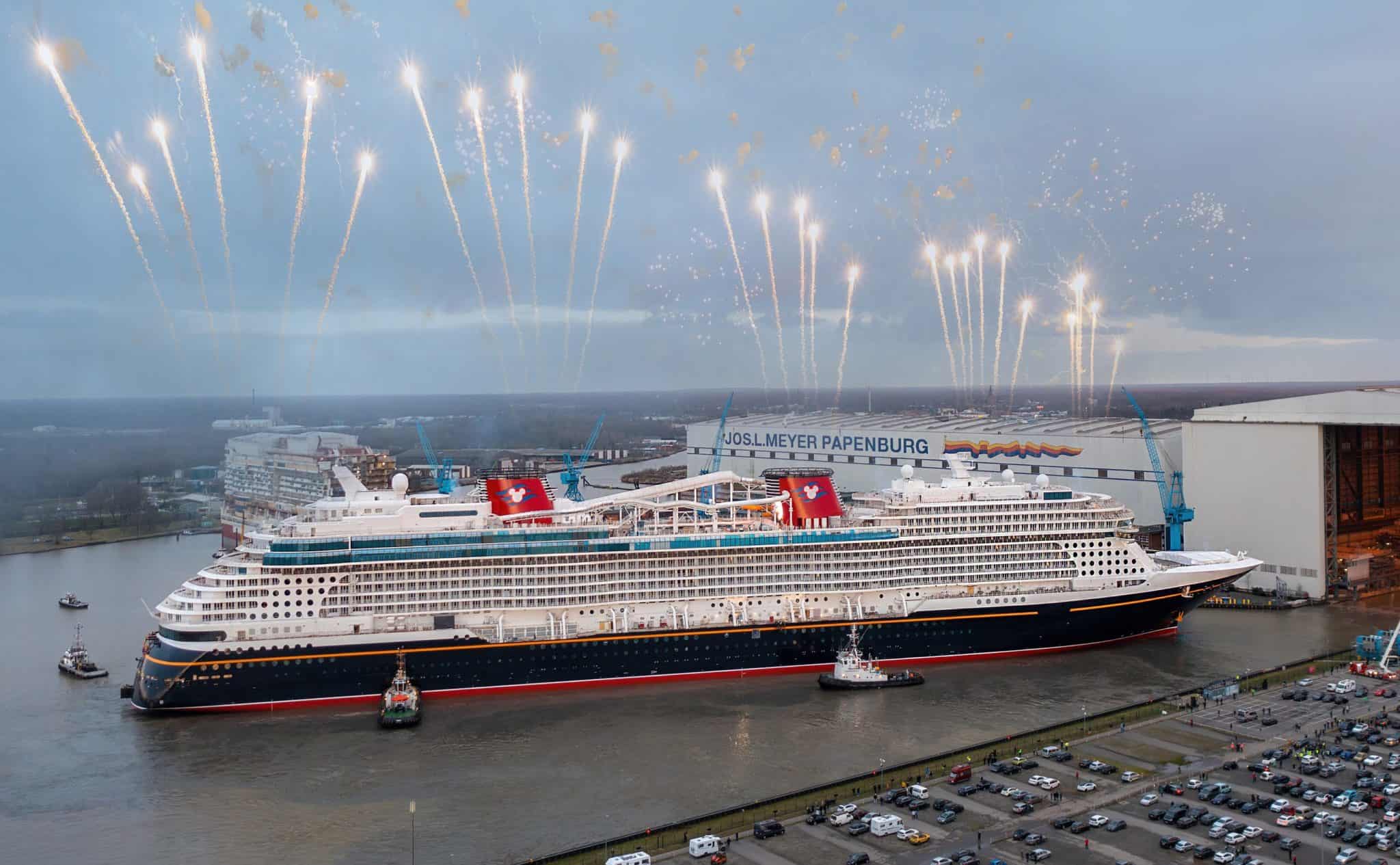 In true Disney fashion, the milestone was celebrated with fireworks, music, and a special appearance by Captain Minnie Mouse.
When Disney Wish sets sail, guests will be able to experience a number of new features for Disney Cruise Line on board, including a Star Wars-themed bar and Frozen and Marvel dining experiences.
MORE: Royal Caribbean Loosens Mask Policy, Allows Casino Smoking Again
Disney Wish was originally scheduled to debut on June 9, 2022 out of Port Canaveral, but the ship's delivery has been pushed back due to shipyard delays. The maiden voyage is now scheduled for July 14.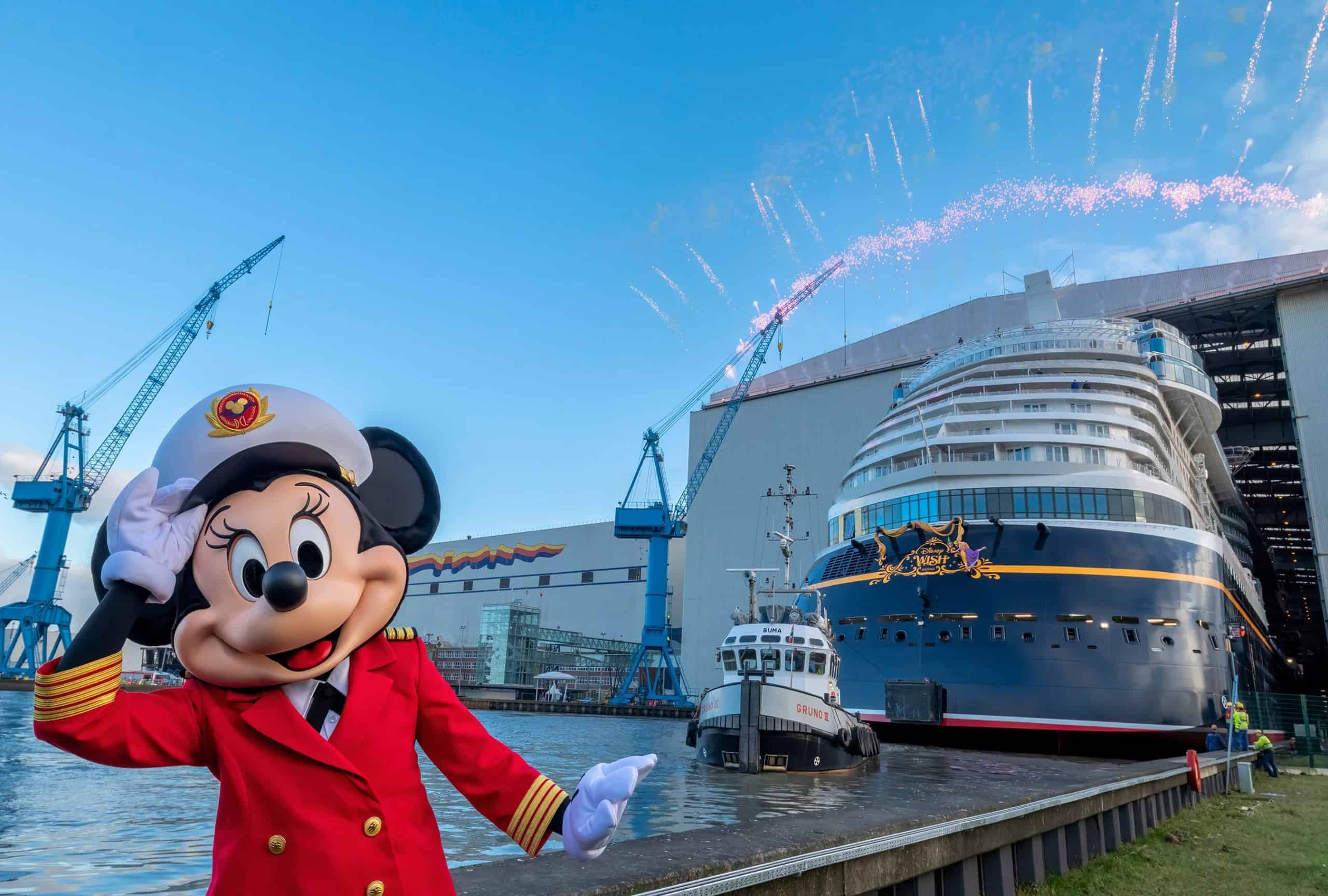 Those who were booked on the original maiden sailing have been shifted to the new maiden voyage at a 50 percent discount. Those who were booked on other now-canceled cruises in June and July have multiple options, including requesting a full refund and receiving a 50 percent discount on a future cruise departing by December 31, 2023.
Disney Wish is the first of three new Disney Cruise Line ships to be built at Meyer Werft through 2025. Each will be powered by liquefied natural gas and weigh approximately 144,000 gross tons each.
READ NEXT: Carnival Cruise Line's Second Mega Ship Floated Out
Watch the float out: