When the cruise industry went silent on March 13, 2020, it left nearly 100 vessels which had been sailing off the coast of North America scrambling for temporary homes.
Some cruise ships found a home in ports while others were anchored at sea, only coming into the harbor in order to stock up on provisions and refuel.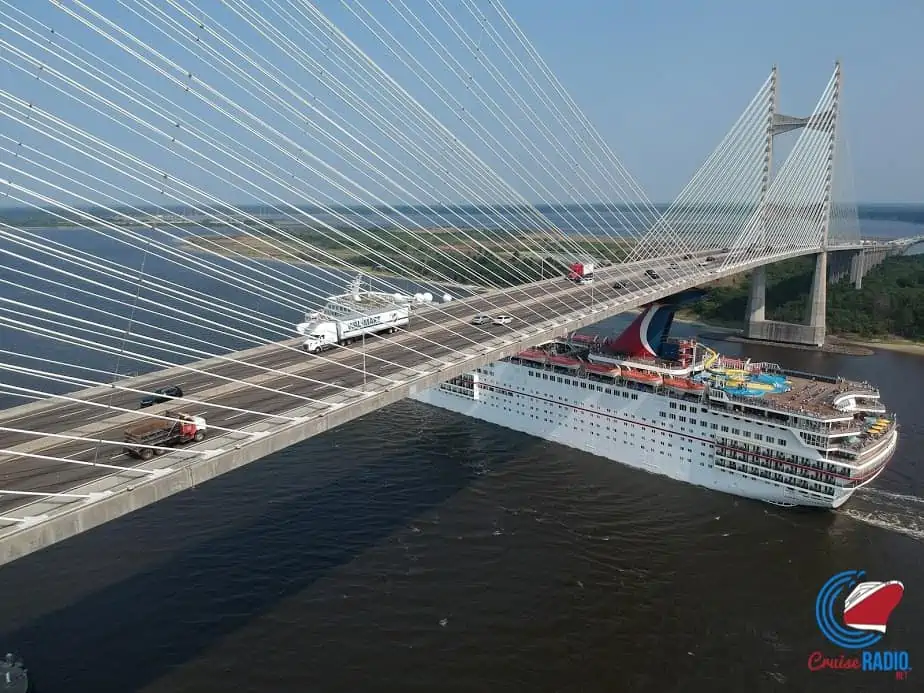 One of the ports which offered to accept cruise ships is Jacksonville, Florida. Located in northeast Florida, the port only has one actual cruise terminal but numerous cargo terminals.
While the cargo docks aren't much use to cruise ships during normal times, they function perfectly well as a location for the vessels to hunker down during this temporary suspension of services.
The Jacksonville Port Authority put out a press release saying, "Four cruise ships, including JAXPORT's regular home-ported ship Carnival Ecstasy already in port, will dock [here] and remain at the port during the cruise industry's voluntary suspension of U.S. cruise operations."
READ MORE: Where Carnival Ships Will Go During Voluntary Suspension 
Alongside our homeported ship Carnival Ecstasy, we would also receive Norwegian Sky, Norwegian Pearl and Norwegian Gem. However, Norwegian Cruise Line made a last-minute decision to instead take the Gem to Nassau, Bahamas, because it bypassed Jacksonville completely as she sailed southbound from New York City.
It's somewhat ironic to have so many ships in port, none of which passengers are able to board and enjoy. But with the help of a drone, we were able to capture some beautiful photos of the vessels temporarily calling Jacksonville home.
Norwegian Sky Photos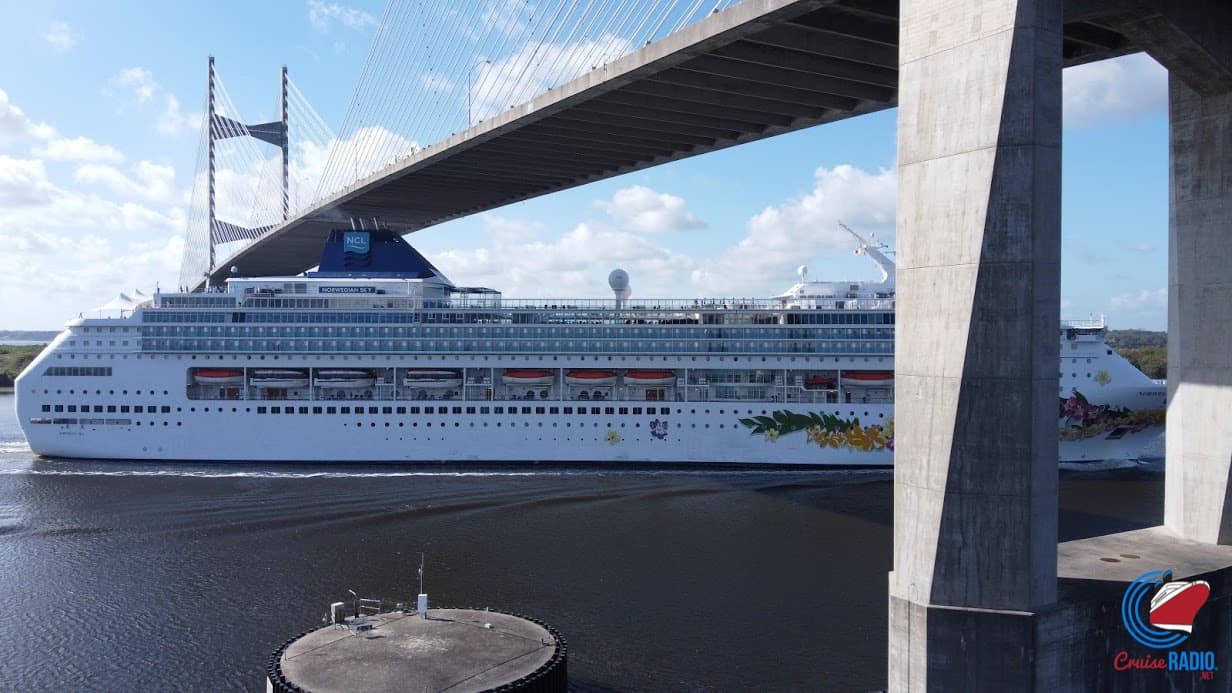 Norwegian Sky is homeported in Miami, Florida year-round. In early 2019, she was completely overhauled during a drydock which saw the ship receiving several new venues.
This ship was originally built for Costa Cruises, but Norwegian later bought the hull and transformed her into the Norwegian Sky. She also sailed from Hawaii as Pride of Aloha from 2004 to 2008.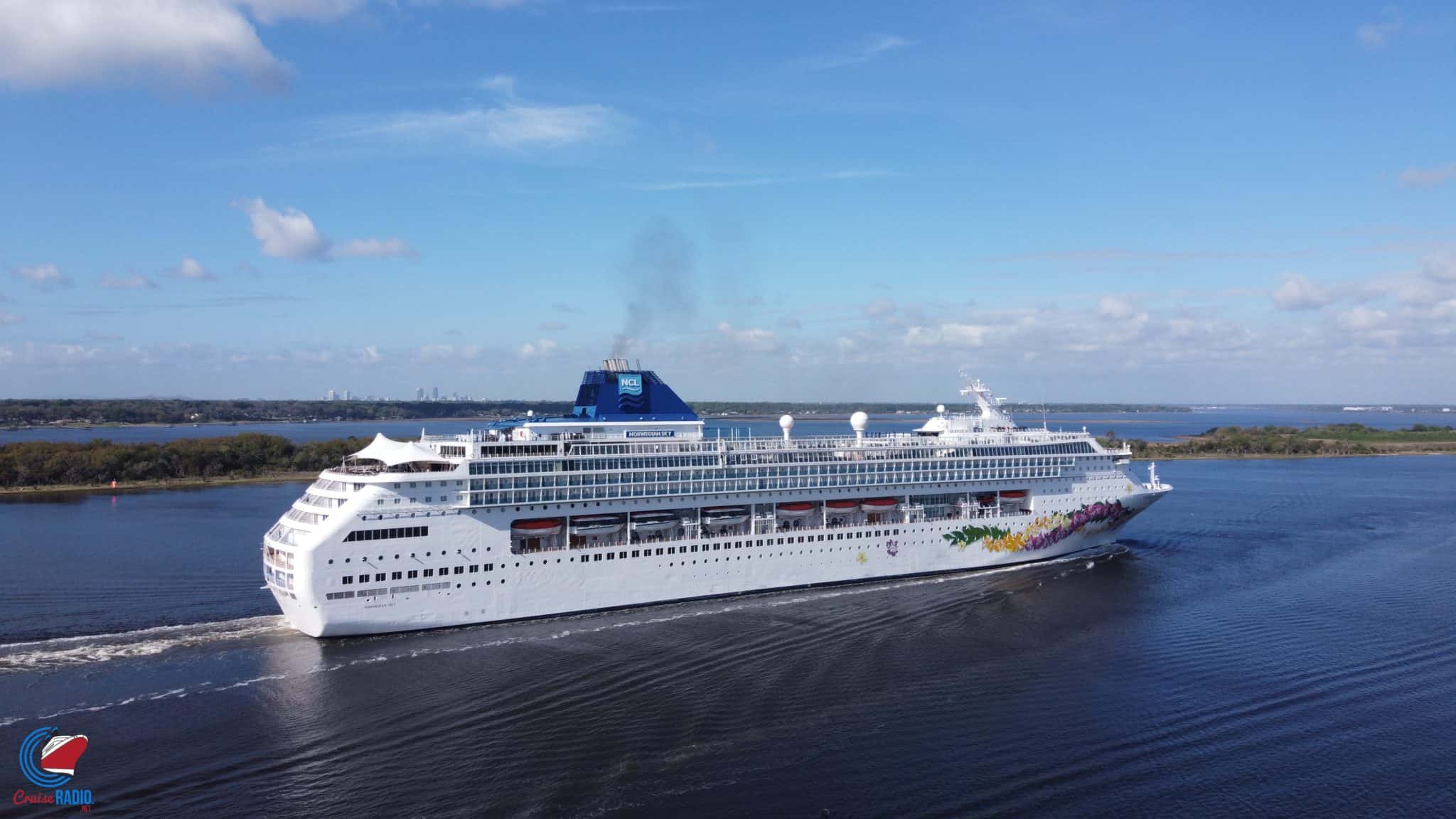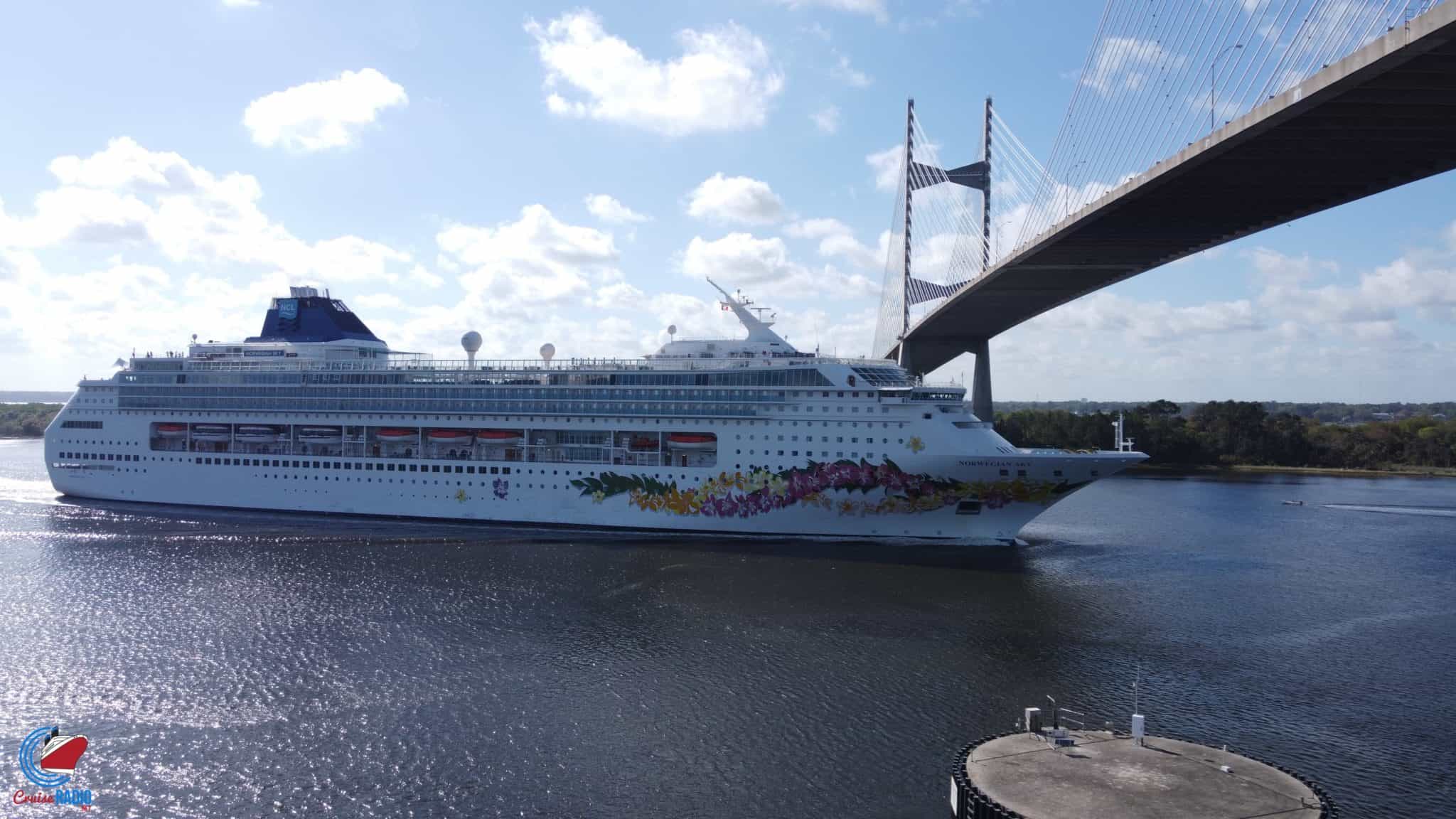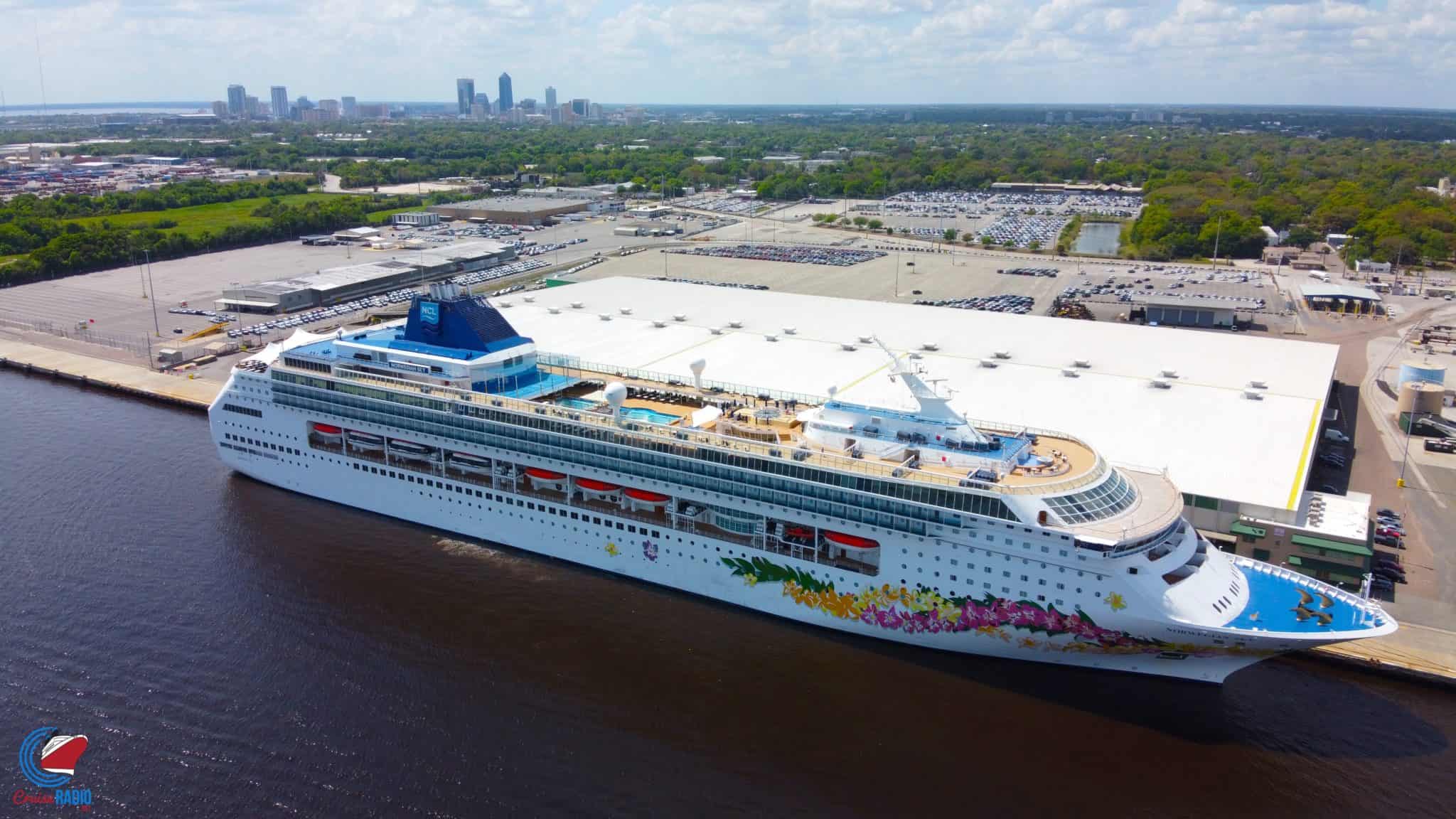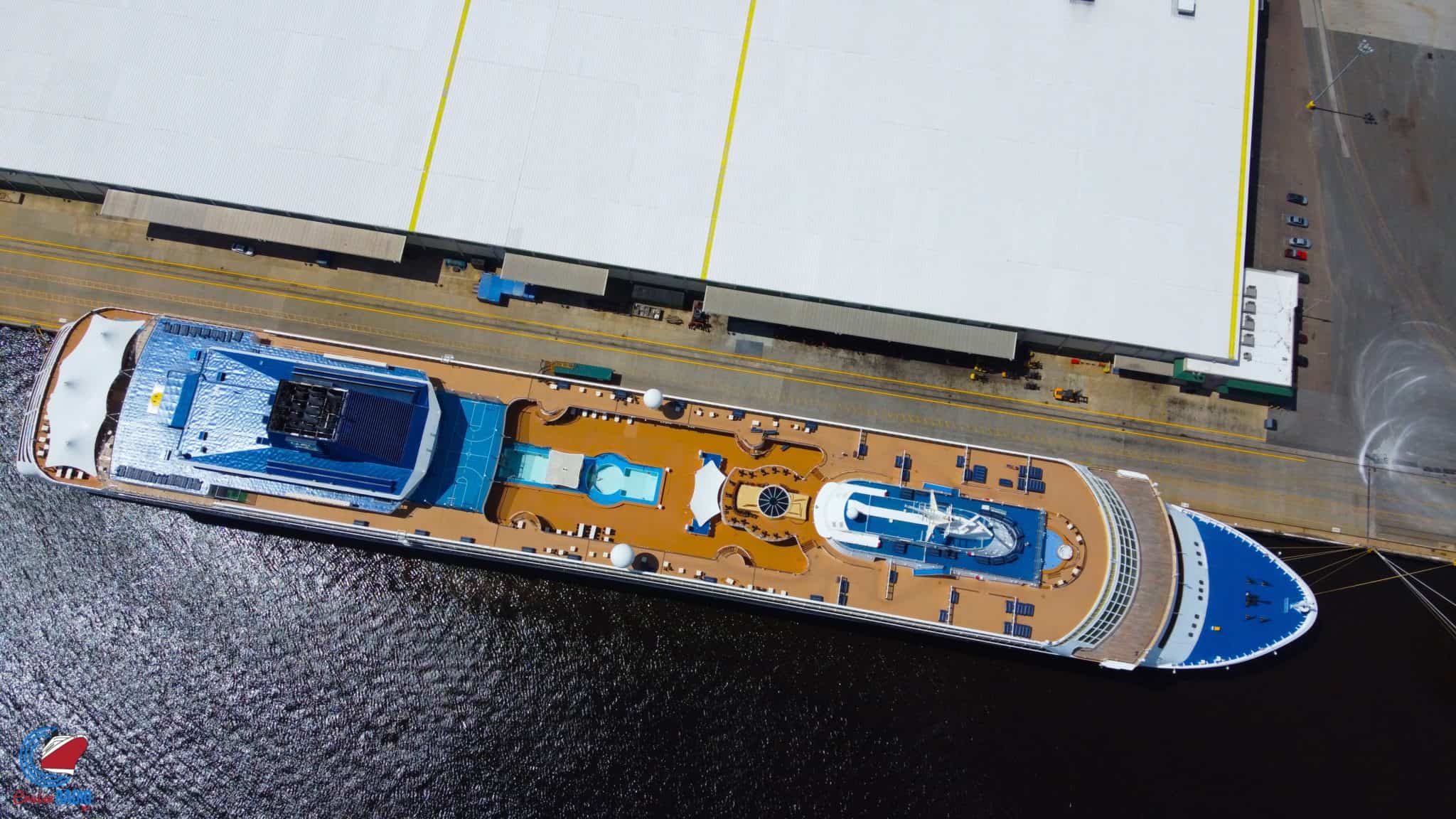 Tour Norwegian Sky
Norwegian Pearl Photos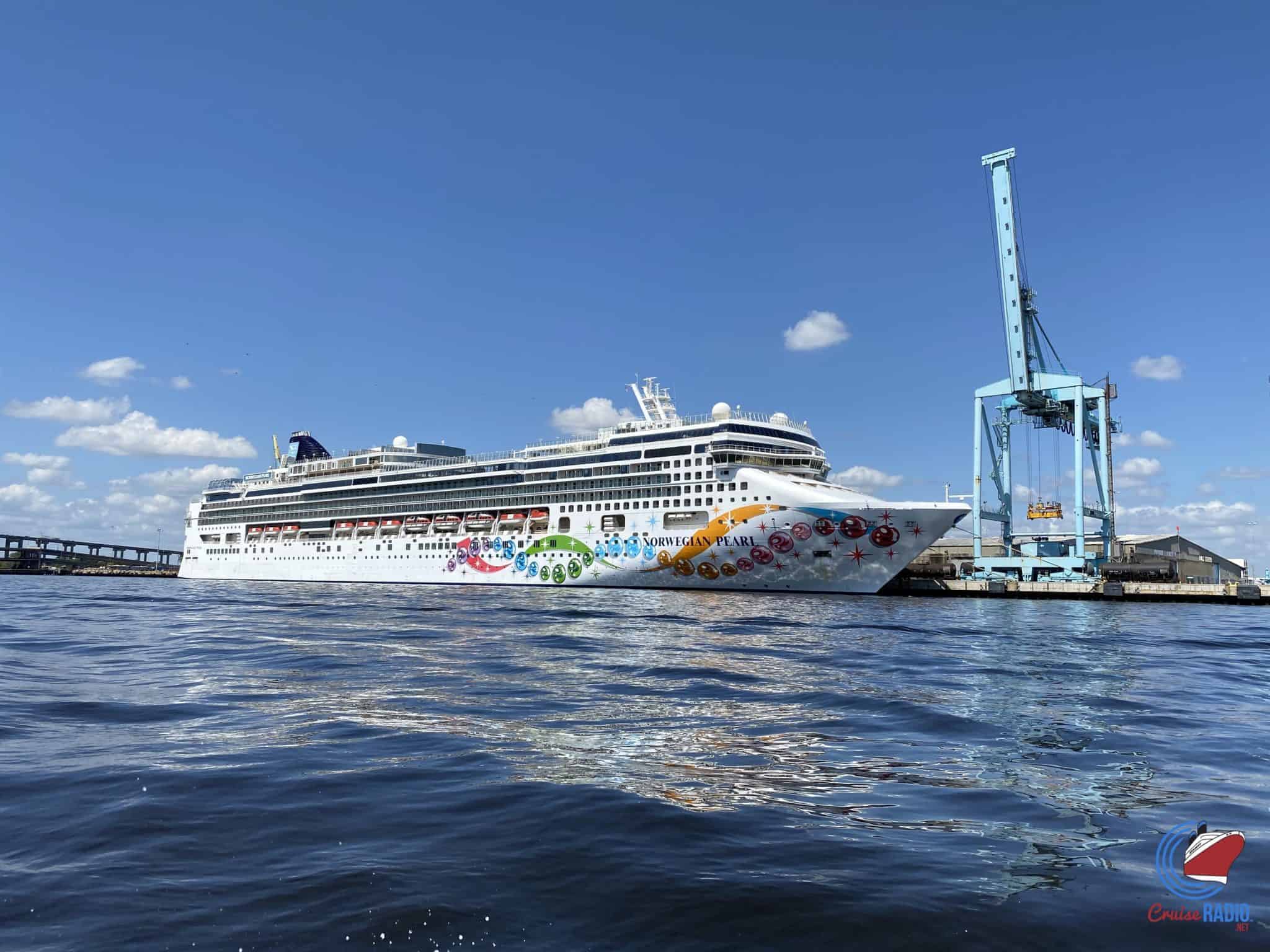 Depending on the time of year, Norwegian Pearl can be found sailing from a variety of ports. In the summertime, the ship is based in Seattle offering Alaska cruises. In the winter, the ship can be found cruising from New Orleans or Miami.
Norwegian Pearl is often dedicated to special theme cruises. The ship has hosted sailings such as The Blake Shelton cruise, Shiprocked (rock cruise), wrestling theme cruises and the wildly popular, always sold-out Walking Dead Cruise.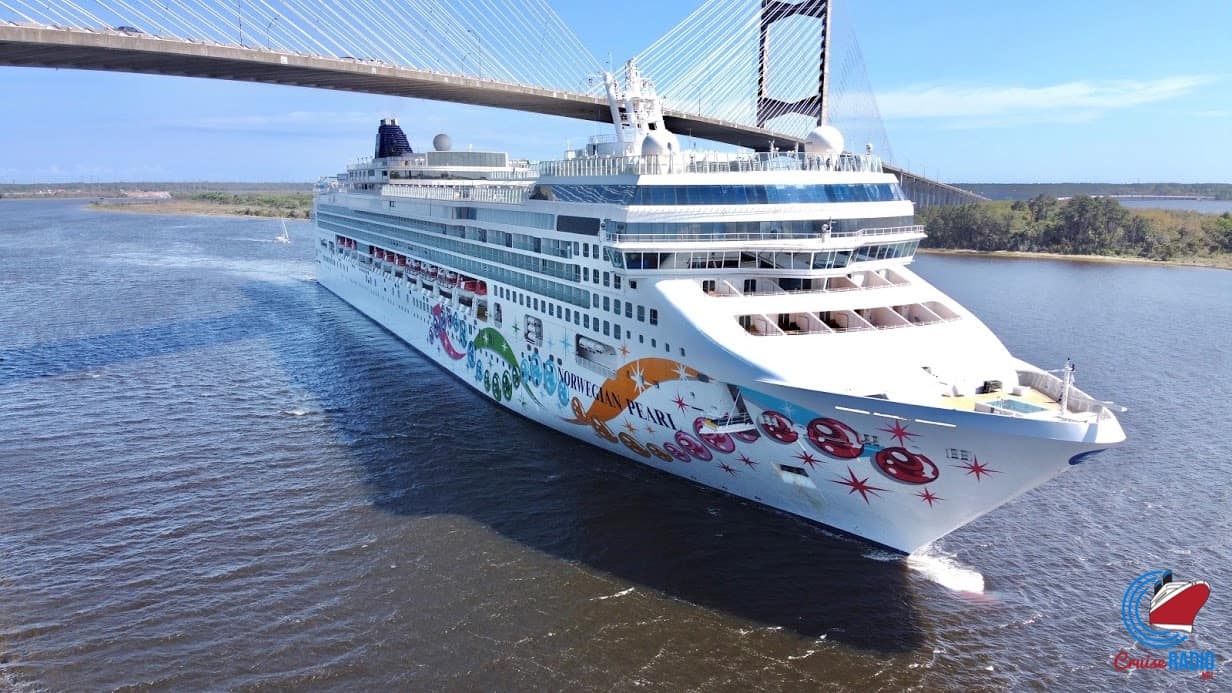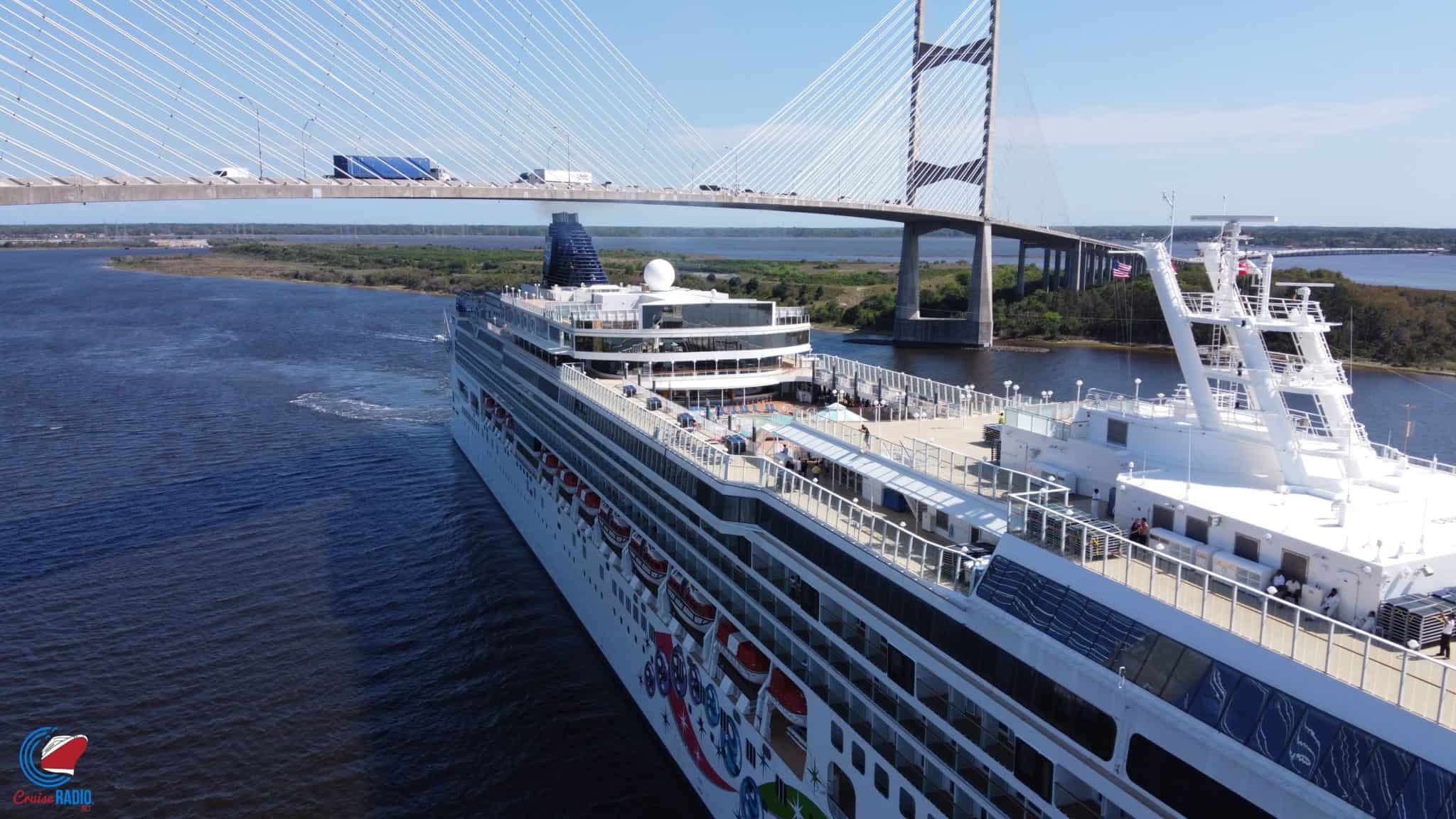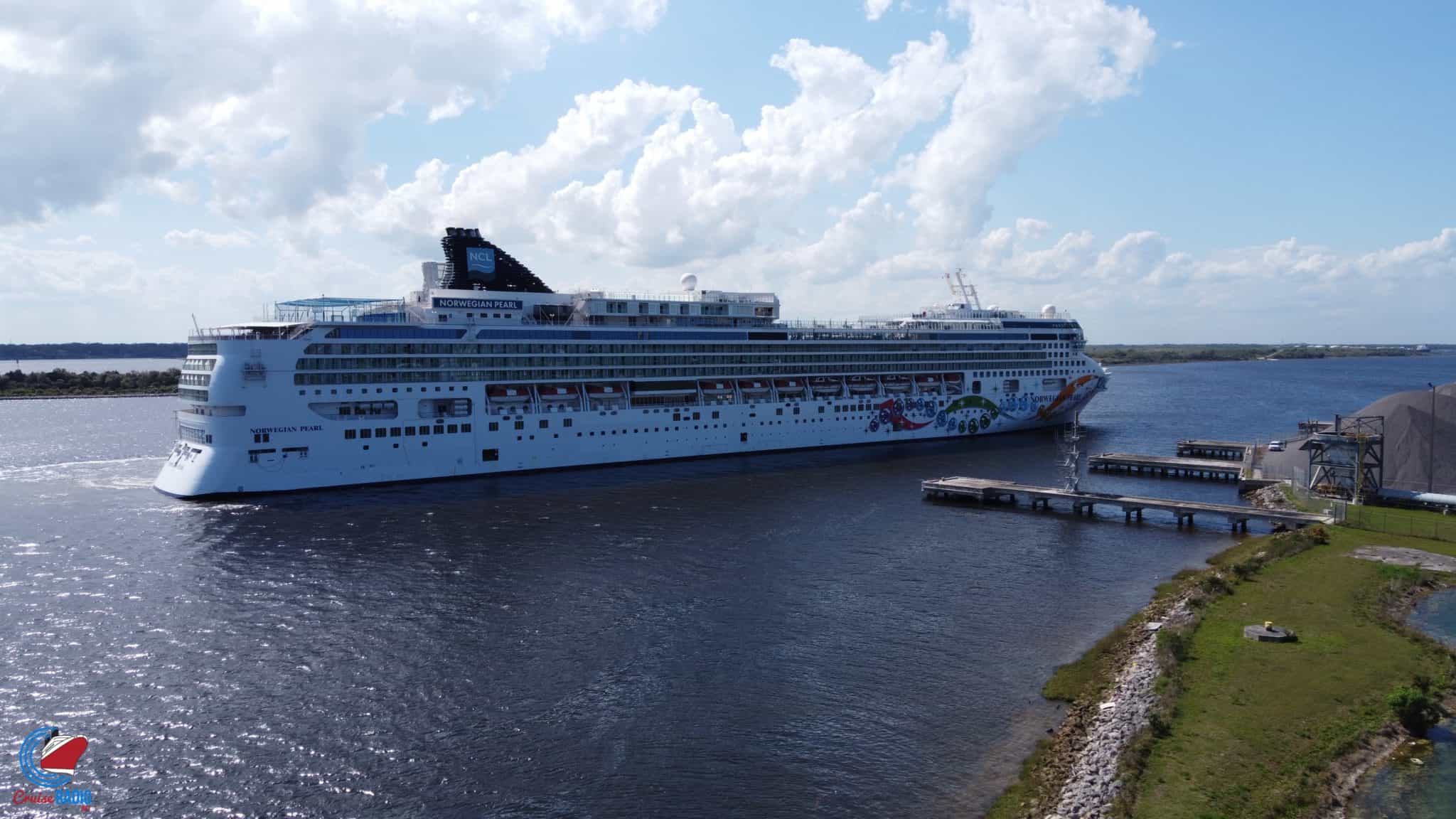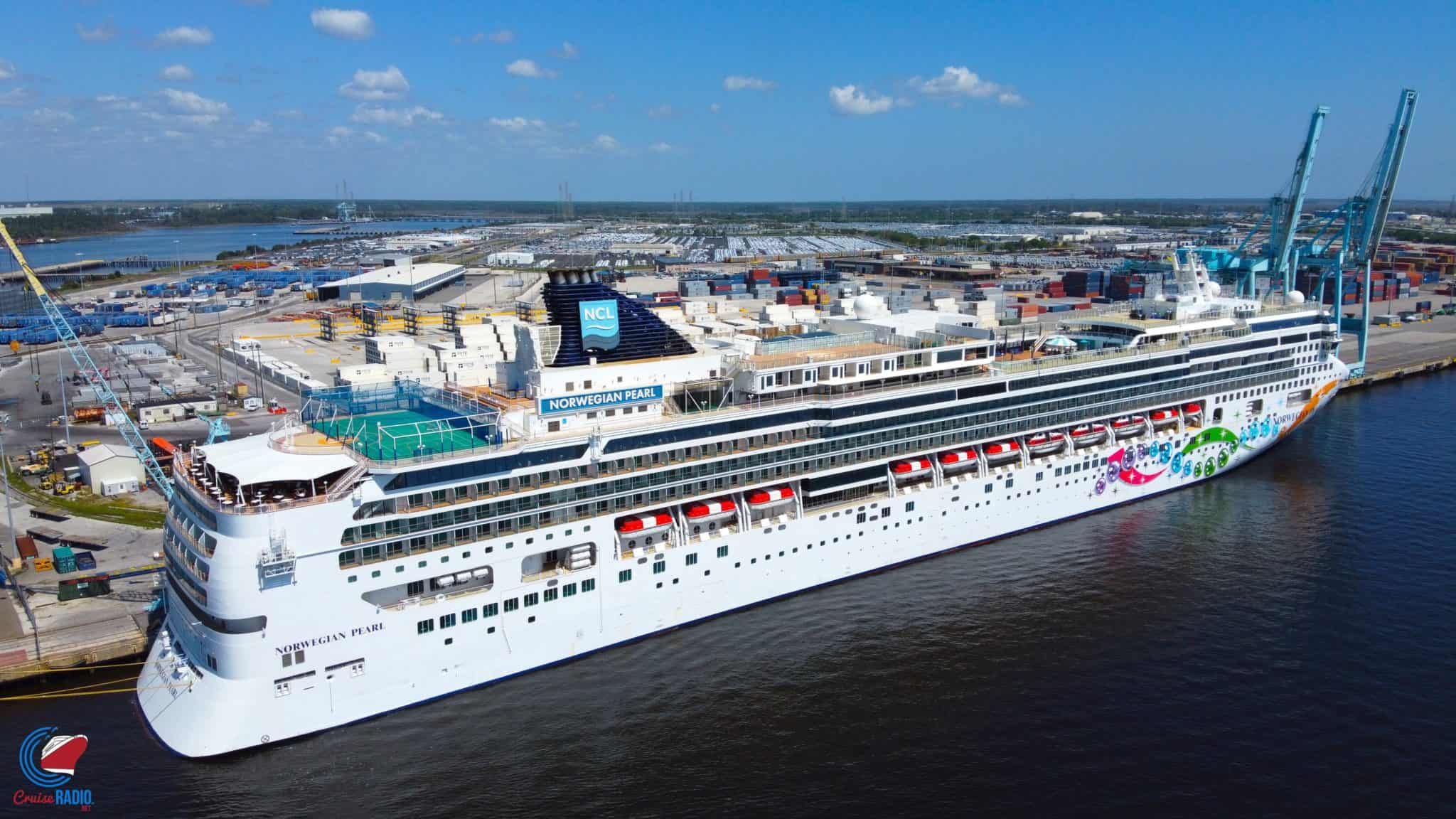 Carnival Ecstasy Photos
Carnival Ecstasy is a new ship to Jacksonville, having started sailing from here in May of 2019. She currently sails four-and five-night cruises to the Bahamas.
In 2005, FEMA chartered Carnival Ecstasy, Carnival Sensation, and the now-defunct Holiday as relief ships to house workers and displaced residents of Hurricane Katrina.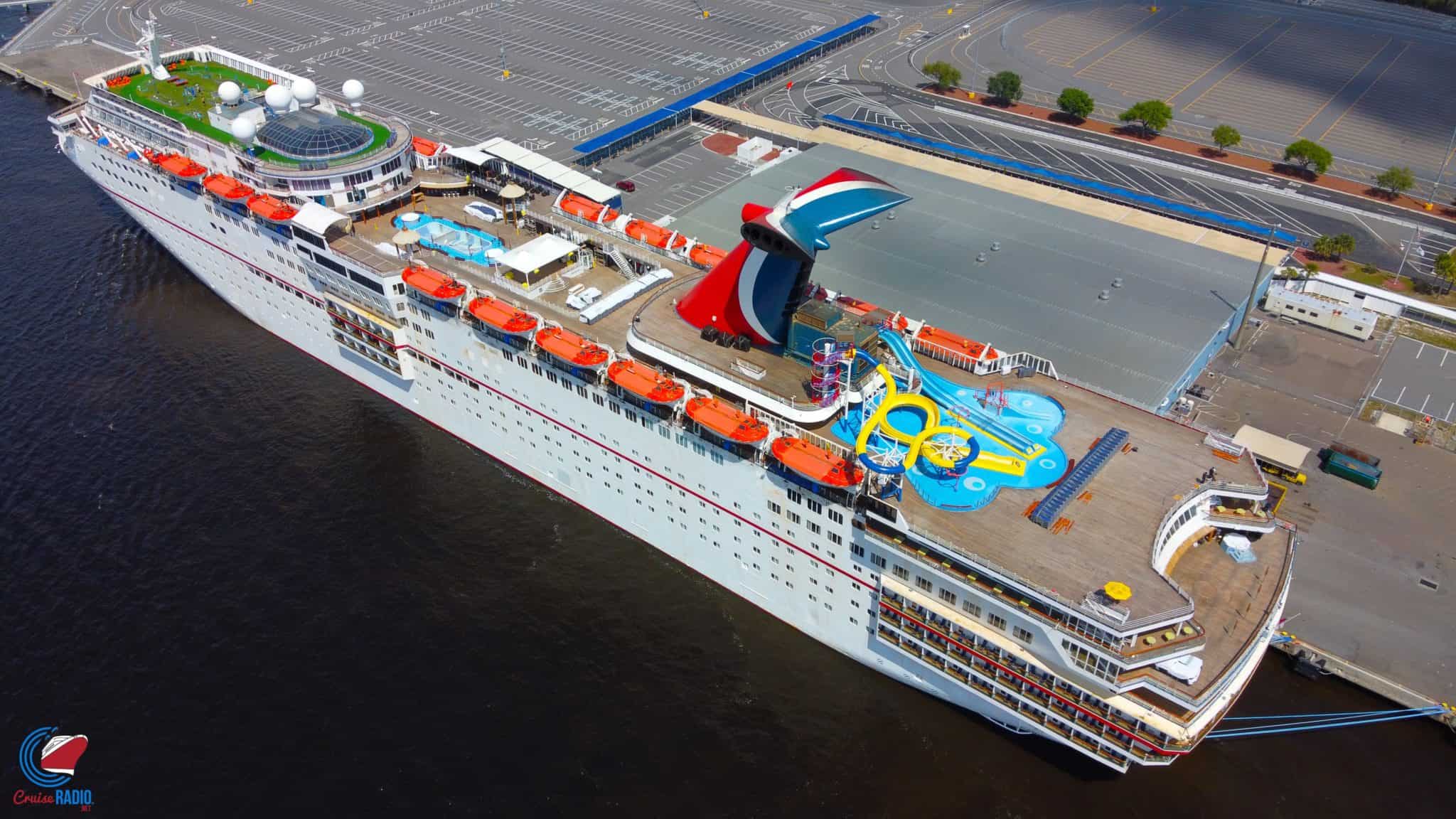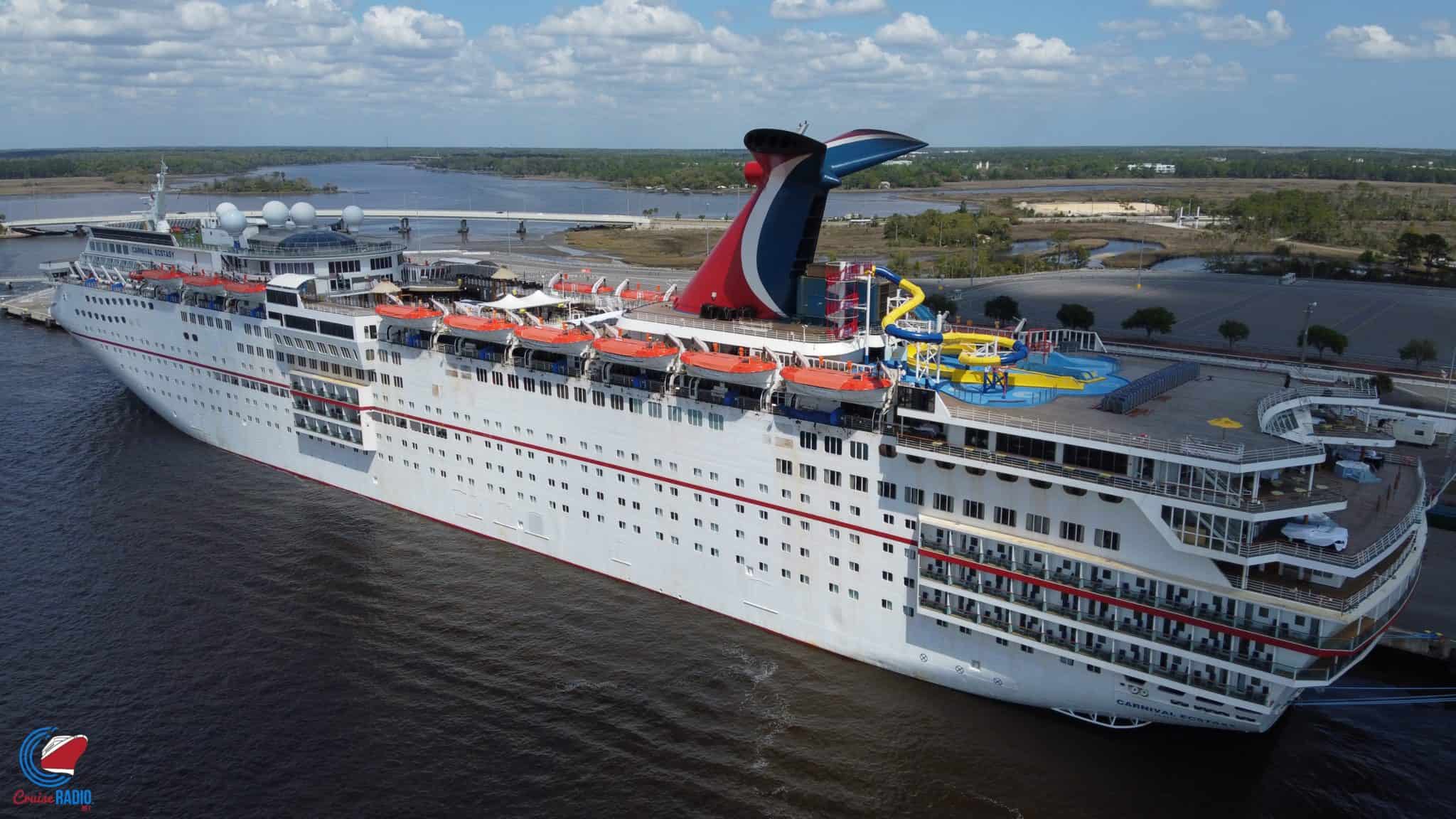 Tour Carnival Ecstasy 
While we here in Jacksonville are happy to have the ships visit and proud to be hosting them temporarily, we, like everyone else, look forward to the day when they can return to their regular bases of operations and begin sailing again.