Cruise lines have established themselves as the most luxurious way to travel around the world, with famous idyllic locations in warm climates becoming the centerpieces of the cruise industry.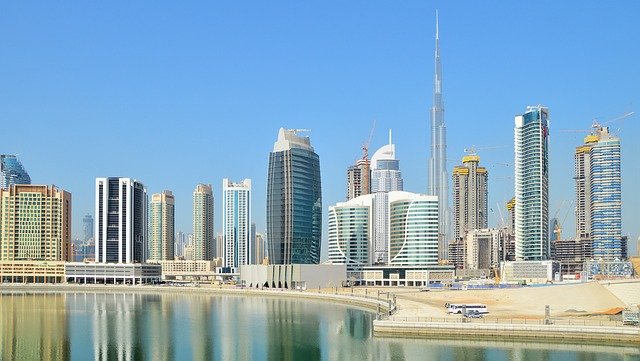 Top-class cruises go all-out to ensure that their passengers can enjoy every extent of luxury that they need from port-to-port, meaning that when they step off the cruise ship, perhaps the most luxurious part of the trip is over.
That is unless those passengers are on one of the increasingly popular cruises to the most famous Emirate of all seven of the United Arab Emirates, Dubai.
Coming into Port Rashid, business is booming for cruises which dock in Dubai, with the extravagant location being one of the few places in which passengers can be greeted by even more luxury that they experienced on the ship.
Dubai has become a top cruise destination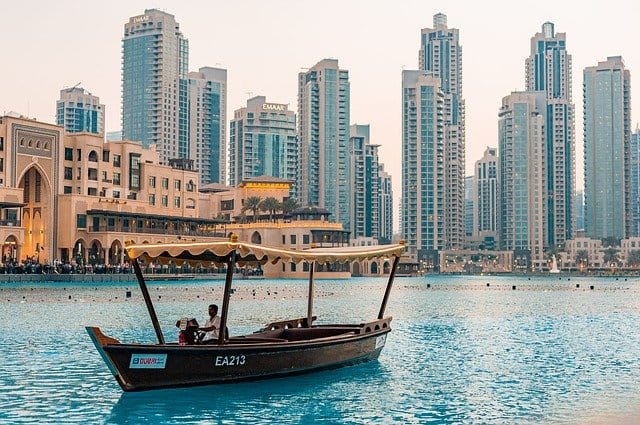 Being a warm, sunny, and exotic location, it makes sense that the world's leading cruise lines would set a course for Dubai. The incredible feats of architecture and the lavish lifestyle that flows from the top destination will always be appealing to potential customers.
To announce itself as a major international cruise line terminal, Dubai's human-made port Mina Rashid welcomed six cruise ships in one day – December 29, 2019 – as shown by eTurboNews.
It's a tremendous headline that further emphasizes the boom of Dubai's cruise sector. The 2018/19 cruise season saw Dubai's year-on-year tourism numbers explode to grow by more than 51 percent.
Logistics puts this surge down to the ever-larger ships that are sailing from Dubai, stating that this 2019/20 season is expected to see the eight homeport cruise ships make 200 port calls and bring in one million visitors.
The ever-expanding nature of Dubai and its consistent intent on creating the best experiences in the world for its visitors and residents make it a perfect long-term partner for cruise companies. They know that each year, the city will continue to uphold its standing as the most luxurious place on earth as well as add new features to be enjoyed.
This why MSC Cruises has opted to enhance its standing in the Gulf as the largest passenger cruise operator by coming to a long-term deal with Dubai, bringing an ever-growing count of over 180,000 passengers to the Mina Rashid.
Stepping into a world of luxury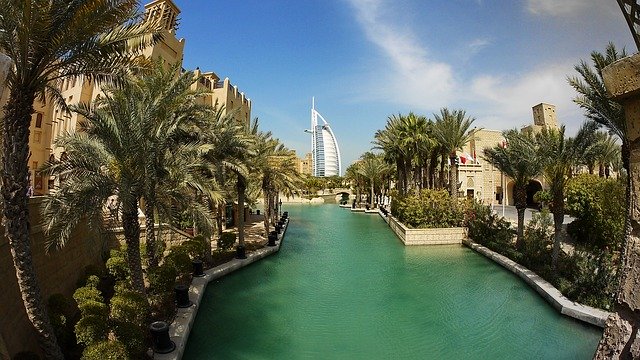 It's impossible to understate how lavish and luxurious Dubai has become over the last couple of decades. The lifestyle accentuated by the cruise lines is very much how people live across Dubai. You needn't look any further than how residents experience everyday life on the Palm Jumeirah to see that living luxuriously doesn't have to end when you step off of a cruise ship.
Property portal Bayut describes Palm Jumeirah as evoking "exceptional luxury" in its area guide. Indeed, the largest man-made island in the world features world-class facilities and amenities throughout.
With a bustling collection of cafes, entertainment venues, and restaurants, it shouldn't come as a surprise that so many people are looking to buy studios, penthouses, villas, and townhouses there, and its outstanding luxury living facilities provide an excellent vacation spot too.
Dubai, and Palm Jumeirah in particular, certainly have a lot to offer to people who have come to crave the luxurious lifestyle delivered by top-class cruise ships.