Explora Journeys has revealed the design of the Ocean Terrace Suites on its first ship, Explora I. The design reflects the brand's philosophy of creating an ocean state of mind through light, color, space, privacy, and connection with the sea.
The line's 'Homes at Sea' will range from 377 square feet in the Ocean Terrace category up to 3,014 square feet for the Owners Residence. Ocean Terrace Suites and the 420 square foot Ocean Grand Terrace Suites are some of the largest in the industry, and feature their own private terrace that's between 75 and 118 square feet — complete with daybeds and a dining area.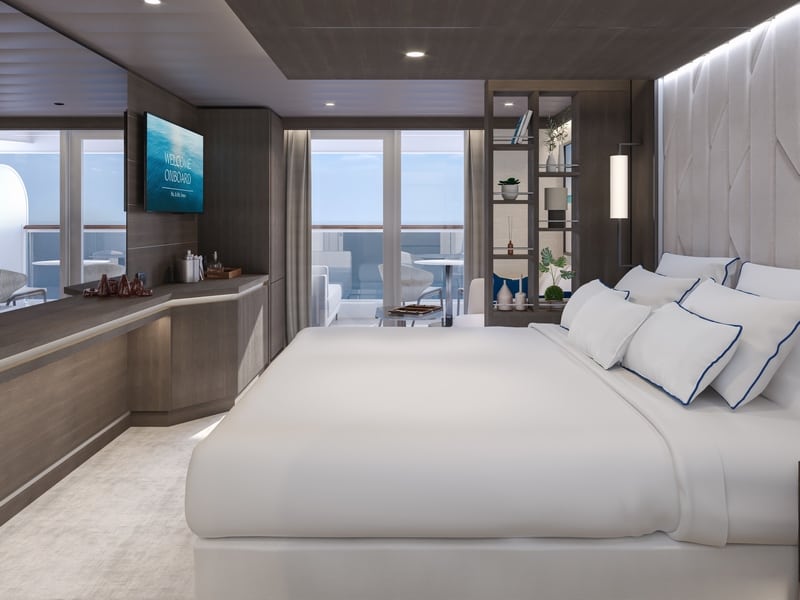 Each 'Home at Sea' is comprised of a walk-in closet with a seated vanity area, a Dyson Supersonic hairdryer, heated bathroom floors, binoculars for personal use, wireless bedside charging, a mini-bar stocked with guests' preferences, an espresso machine with bio-degradable pods, a kettle and teapot, and a complimentary refillable water bottle for each passenger.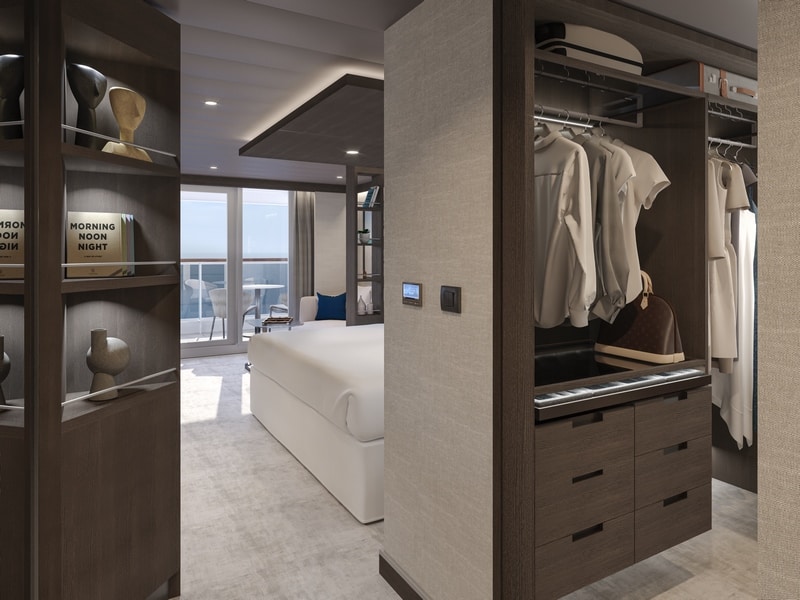 MORE: Explora Journeys Announces First Mediterranean Shore Excursions
The design of each suite has been developed in collaboration with De Jorio Luxury & Yachts projects and London-based architectural and interior design studio NenMar, to deliver innovative interior design and meaningful décor solutions.
Suites will be furnished with some of the best of Italian and European design furniture, such as Molteni&C, part of the Molteni Group, the leading independent industrial group in the high-end furniture sector with 100% Italian production. The identity of Molteni&C lives in all the Explora suites through high-quality products and iconic pieces by Gio Ponti, all marked by the core values of Molteni: tradition, quality, durability and reliability, supported by research and innovation.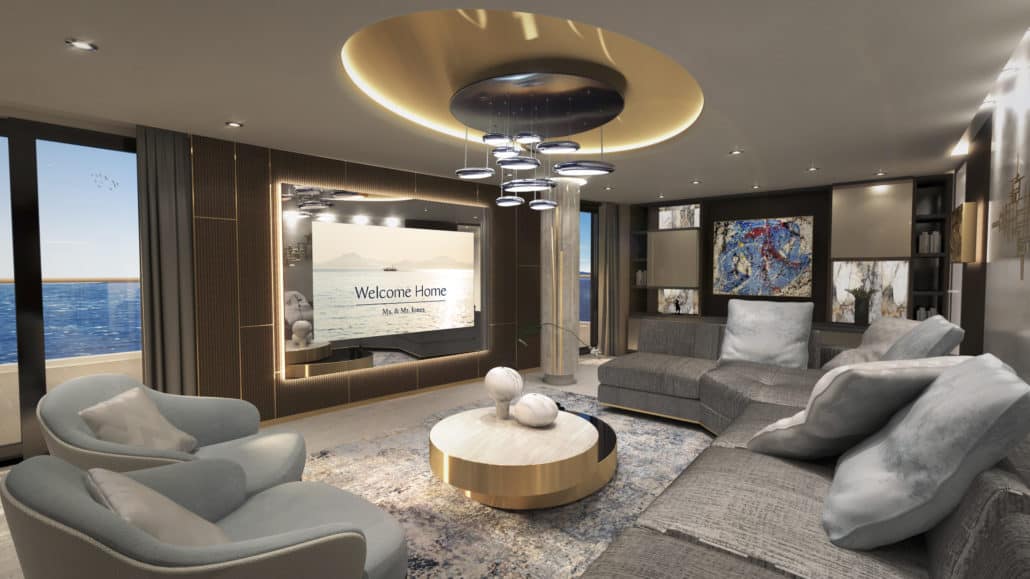 Conscious luxury is reflected in the choice of materials, and Explora Journeys' commitment to sustainability is demonstrated in the line's dedication to responsible sourcing of materials, as well as eco-friendly details such as refillable bathroom amenities and no single-use plastic on board.
Bookings are open for Explora I's Inaugural Journeys Collection starting in May 2023. In its first year, the vessel will visit 132 ports in 40 different countries, including two destinations — Kastellorizo, Greece and Saint Pierre, Martinique — that have rarely been visited by cruise ships before.
READ NEXT: Princess Cruises Cancels Some Calls to Alaska Port Due to Rockslide Risk