The enduring and popular game show Family Feud will be introduced to 12 additional Carnival Cruise Line vessels by the fall of 2024.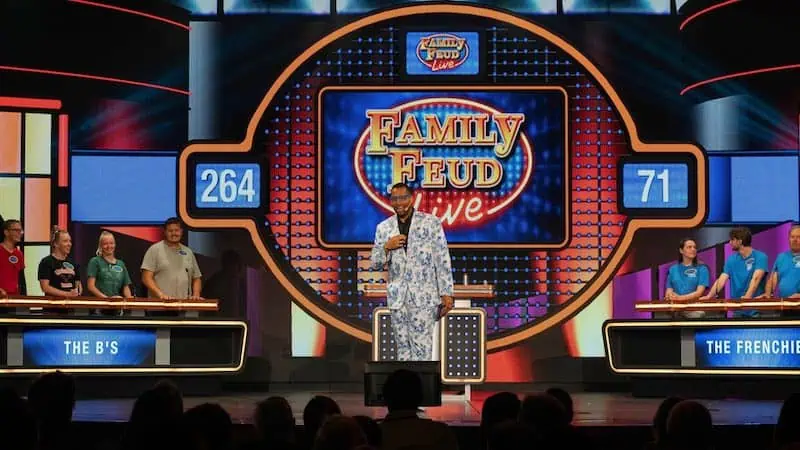 Family Feud Live is Carnival's version of the beloved TV series. It quickly became a passenger favorite since offering it on Mardi Gras in 2021 and Carnival Celebration in 2022 following a 2019 announcement. According to the cruise company's vice president of entertainment, Chris Nelson, cruisers love it because it gives them a unique opportunity to be part of the 47-year-old television show.
"Family Feud Live is such a fun and unique entertainment option because guests get into the action and participate like they've watched the game played on TV," he said.
Nelson added that they want more guests to enjoy the fun-filled experience. He explained, "Building on its popularity by bringing it to more ships will ensure that more of our guests get to experience the fun and friendly competition of Family Feud Live."
Family Feud Live Roll-Out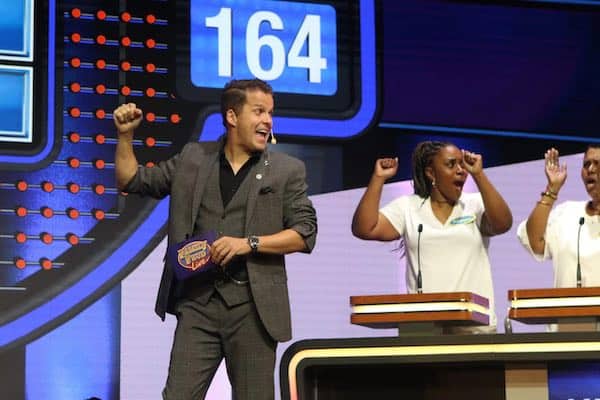 Based on the announcement from the cruise line, here are the dates when the show will debut on various Carnival ships:
Carnival Vista: September 16, 2023
Carnival Legend: September 30, 2023
Carnival Pride: November 19, 2023
Carnival Miracle: December 14, 2023
Carnival Jubilee: December 23, 2023
Carnival Panorama: March 2, 2024
Carnival Horizon: March 30, 2024
Carnival Liberty: May 26, 2024
Carnival Luminosa: June 20, 2024
Carnival Spirit: July 23, 2024
Carnival Magic: August 18, 2024
Carnival Dream: October 5, 2024
Like the televised version, Family Feud Live features two groups with five members each. The groups take turns guessing the most popular answers to survey questions for three rounds before proceeding to the Fast Money round.
Does Carnival have plans to stage the game across its remaining ships? Though the cruise operator hasn't released any information about it yet, the decision will no doubt be influenced by its licensing agreements with Fremantle and each vessel's technical capabilities.
READ MORE: 21 Things to Do on Carnival's Mardi Gras