Carnival Corporation's 10th and newest brand, Fathom, has officially set sail.  The cruise brand's ship, the Adonia, made her first port of call under the Fathom name ever, in Amber Cove, the Dominican Republic late Tuesday morning.
Amber Cove is Carnival Corp.'s newest port, which opened in October.  Their many brands all sail there, and so far, so good for the shiny new destination.  While the company's other cruise lines will be there more for fun in the sun, Fathom will give guests the option to work, play, or a nice mixture of both.  Guests aboard the cruise line will be able to spend a portion of each day of their cruise doing social impact work with the local community; giving back during their vacation.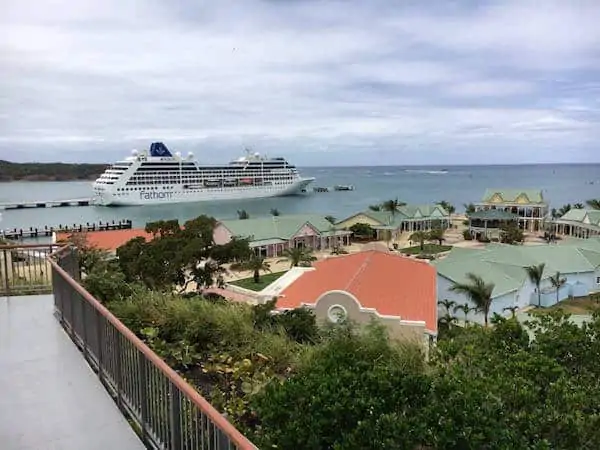 Yesterday, some work that cruisers did included helping a local business make paper, coffee, and plant sea grapes for reforestation efforts.  They will continue to work over the next few days, before they set sail headed back to Miami, arriving on Sunday morning.