A federal court judge will decide whether or not to issue a preliminary injunction lifting CDC restrictions on cruise ships sailing from Florida. 
The state's lawsuit over the CDC's 'Conditional Sailing Order' (CSO) was presented to a judge in federal court in Tampa on May 12. State attorneys argued that the CSO exceeds the public health agency's mandate and that its guidelines are inconsistent and difficult to achieve. They stated that the industry has demonstrated that it can regulate itself, citing the recommendations of the industry-created Healthy Sail Panel plan as evidence.
In response, the CDC said it has delivered a viable plan to return to cruising, and that by following its guidelines, cruise lines could restart sailings from U.S. ports as early as mid-summer. 
An attorney representing the federal government/CDC described cruise ships as "uniquely problematic" in comparison with other travel and entertainment venues. That's consistent with the CDC's view of the industry, as it continues to recommend that all people avoid travel on cruise ships, including river cruises, worldwide.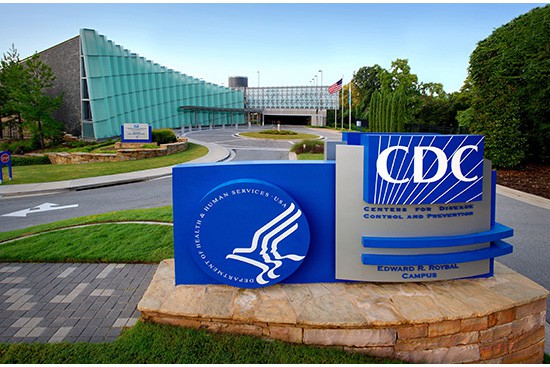 "That's because the chance of getting COVID-19 on cruise ships is high, since the virus appears to spread more easily between people in close quarters aboard ships," the CDC states on its website.
A recent update to the CSO says cruise lines have the option of performing a simulated test voyage carrying non-revenue passengers, or can evade that requirement by mandating that 98 percent of crew and 95 percent of passengers be fully vaccinated. Those early sailings aim to demonstrate that when COVID cases show up on cruise ships they can be contained and managed, without threat or impact to other passengers.
But like many industry officials, Port Canaveral CEO John Murray believes cruise lines are being held to a higher standard than other travel entities. He watched the hearing, then told Tampa's ABC Action News the following:
"I can get in an Uber, go to the airport, change planes in Atlanta, fly to Las Vegas, go to a casino, play the tables every day, eat in the restaurants every day, never leave the hotel, get back on a plane, take another flight to Atlanta, get home, take another Uber, what's the difference in that and going on a cruise ship, except that cruise ship's a contained bubble?" he said.
Florida Attorney General Ashley Moody filed the lawsuit against the CDC on April 8, citing the economic damage to the state's ports and the thousands of workers who depend on the cruise industry for their livelihood. A couple of weeks later, the state filed for an immediate injunction to lift CDC restrictions, which is what District Judge Steven Merryday will rule on.
"Cruises are operating in other countries," Moody said. "And they're doing so with little to no spread of the virus, we can do that in the United States; to think otherwise is putting the priority of other countries ahead of the United States."
In announcing the lawsuit, Florida Governor Ron DeSantis argued that CDC restrictions aren't stopping Americans from cruising — they're just driving them to departure ports outside the U.S., thus depriving domestic ports of badly-needed revenue.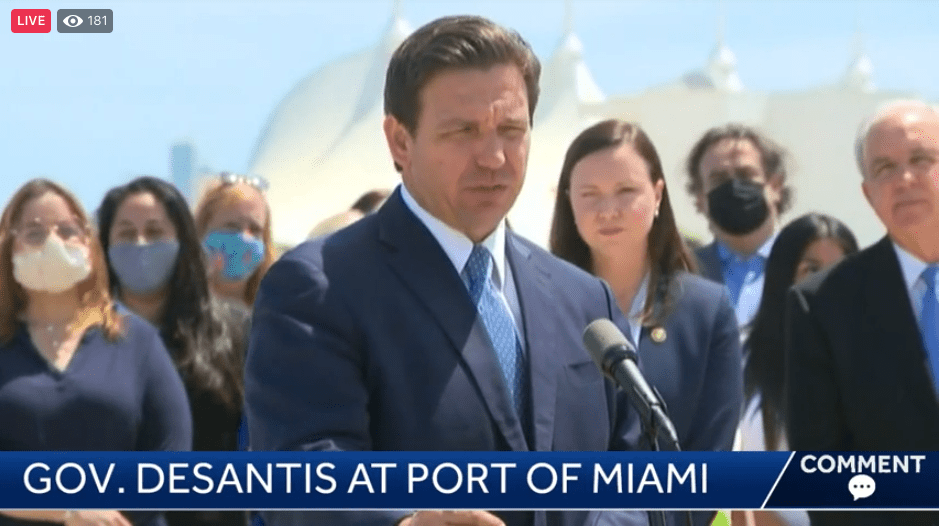 As a second summer without the ability to sail from the U.S. approached, cruise lines have frantically sought other options, with the result that ships are scattering to Europe, the UK, Asia, and the Caribbean for summer sailings.
READ MORE: New CDC Guidance Says Vaccinated Cruisers Can Eat Outside Mask-Free & More
"Instead of flying to Miami, spending money to stay in our hotels, spending money to eat in our restaurants before they get on the ship, they're going to fly to the Bahamas," DeSantis said at the time.
All the ships offering summer sailings will set off with a long list of health protocols, and many cruise lines are restricting access to fully-vaccinated guests and crew members.
But that's where the state of Florida and the cruise industry part ways. DeSantis has signed a law that bans companies from requiring people to show proof of vaccination in Florida. He sees so-called 'vaccine passports' as a breach of freedom and privacy. 
"You have a right to participate in society without them asking you to divulge this type of health information like just to go to a movie, just to go to a ball game," he told Fox News host Laura Ingraham after state legislators passed the bill. DeSantis has also stated that 'vaccine passports' would "create two classes of citizens based on vaccinations."
That position has led at least one major cruise line to threaten to sail off to new ports. Norwegian Cruise Line Holdings CEO Frank Del Rio sees a fully-vaccinated complement of passengers and crew members as critical to a successful return of cruising.
"At the end of the day, cruise ships have motors, propellers and rudders, and God forbid we can't operate in the state of Florida for whatever reason, then there are other states that we do operate from," said Del Rio. "And we can operate from the Caribbean for ships that otherwise would've gone to Florida."