Carnival Corporation's newest brand made history today.
Fathom's ship Adonia has set sail from Miami for Cuba, making it the first United States-based cruise line in over 50 years to sail to the island nation.  It's been a bit of a bumpy ride for the company to obtain approval from the Cuban government for the venture and to work out all of the kinks, but the day is finally here.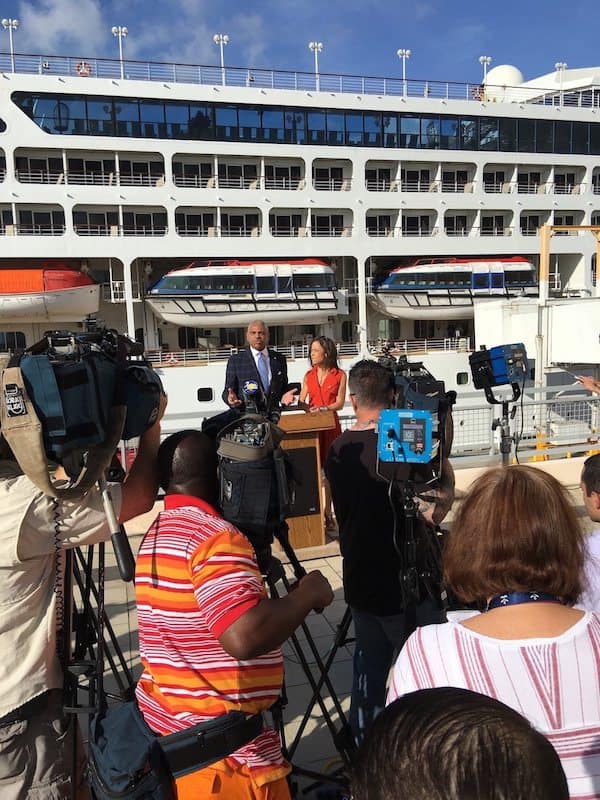 The cruise line had a bit of a roadblock when the issue came up that Cuban-born individuals aren't technically allowed to return to their place of birth by sea (i.e. cruise ships, sloops, pontoons, ferries, anything).  They wanted everyone to have a chance to sail on their new social impact brand, and on the flip-side, people were already voicing their concerns over the issue as well.  Luckily, the Cuban government worked with Fathom, and they were ultimately granted approval for all individuals to sail on their Cuba voyages – even those that were Cuban-born.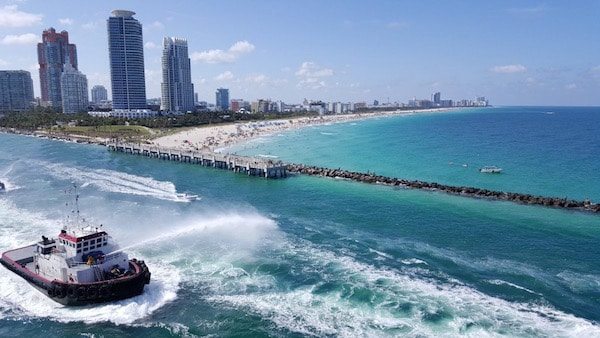 Today's departure from Florida to Cuba marks the beginning of a week-long trip where guests aboard the Adonia will take meaningful classes to learn how to make the most impact during their work in Cuba, make great friends along the way, and impact many Cubans' lives with the volunteer help they will offer while docked in the country.  The ship will return back to PortMiami this coming Sunday, and is kicking off alternating routes between Cuba and the Dominican Republic.