If you're lucky, a stop on your Canadian Maritime cruise could be the cruise port of Halifax, Nova Scotia. Halifax is a town with miles of coastlines, picturesque views, and rich marine heritage.
Did you know that one of the largest man-made disasters occurred in Halifax in 1917? Or that over 100 passengers and crew from the Titanic are buried in three cemeteries around the city? Halifax is also home to popular childhood icon Theodore Tugboat and his harbor friends (note: in mid-2020, Theodore Tugboat was listed for sale).
It doesn't matter how old you are, there is something to do in Halifax, Nova Scotia.
Here are our five picks for Halifax:
1. Harbor Hopper Tour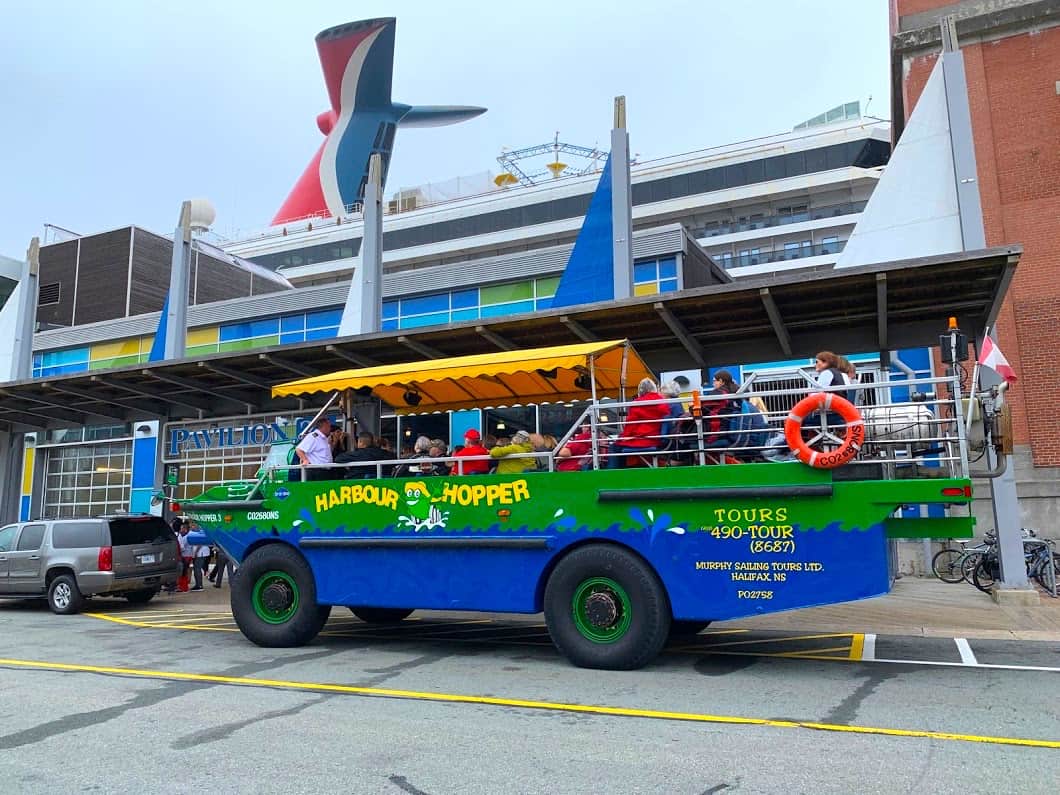 Board an amphibious vehicle, built for the Vietnam War, and explore the downtown area and harbor front by both land and water. This excursion will pick you up at the cruise ship pavilion and give you a tour of the famous Citadel Hall, Public Gardens, the Canadian Naval fleet, learn about the explosion of 1917, and some of the historic sites downtown.
2. Visit Peggy's Cove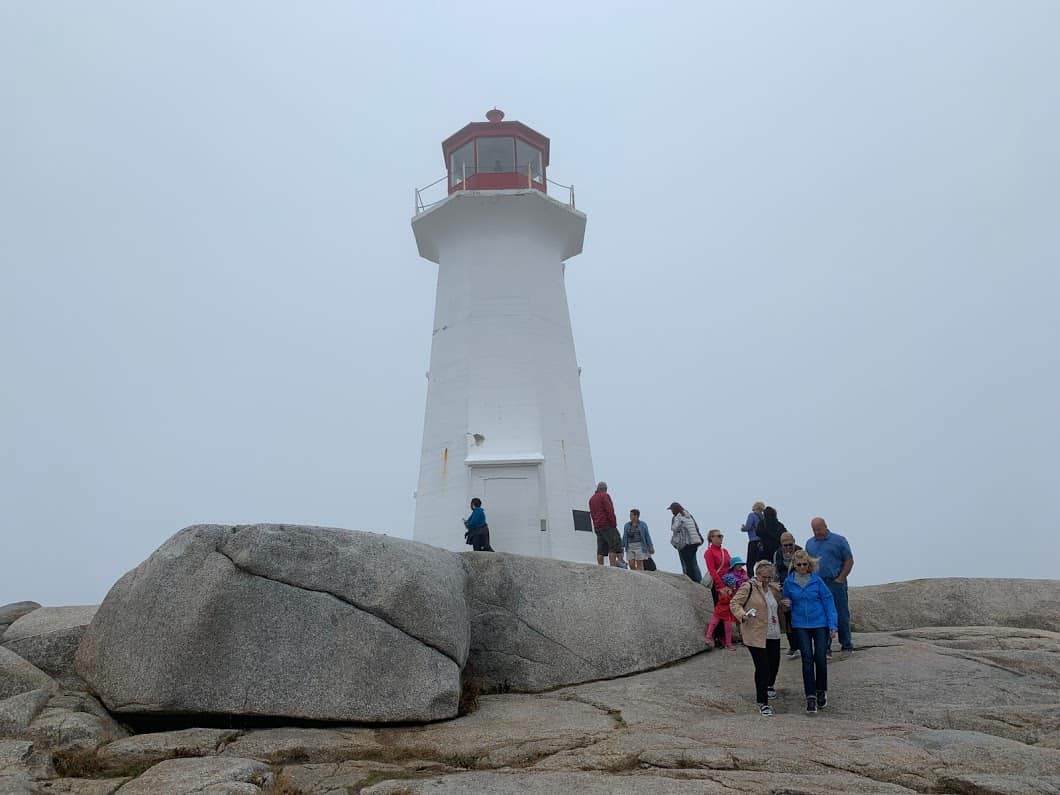 This cove is located about 45-minutes outside of town and is home to one of the most photographed lighthouses in the world. There is little public transportation to this point since it's so far from the cruise terminal but you can negotiate a taxi or take a ship tour there.
A popular way to see the village of Peggy's Cove is riding a Bluenose Sidecar, a motorcycle sidecar with an expert tour guide.
3. Titanic Cemetery
There are three cemeteries in Halifax, Mount Olive Cemetery, Fairview Lawn Cemetery and Baron de Hirsch Cemetery. Fairview Lawn Cemetery has the most buried, with a majority being crew members.
Many of the Halifax City Tours will visit these sites or you can hire transportation, the sites are only a few minutes outside of town. The Maritime Museum of the Atlantic is also located downtown Halifax and has Titanic artifacts.
3. Whale Watching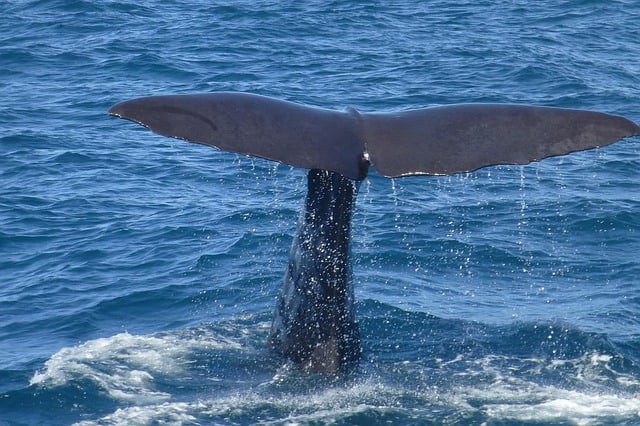 Board a purpose-build fully narrated whale-watching vessel and head out to the open Atlantic to check out some of the largest mammals in the world. You will also get a chance to bring in a lobster trap and check out the local marine life. The boat has an inside heated cabin along with open decks.
4. Create your own Food Tour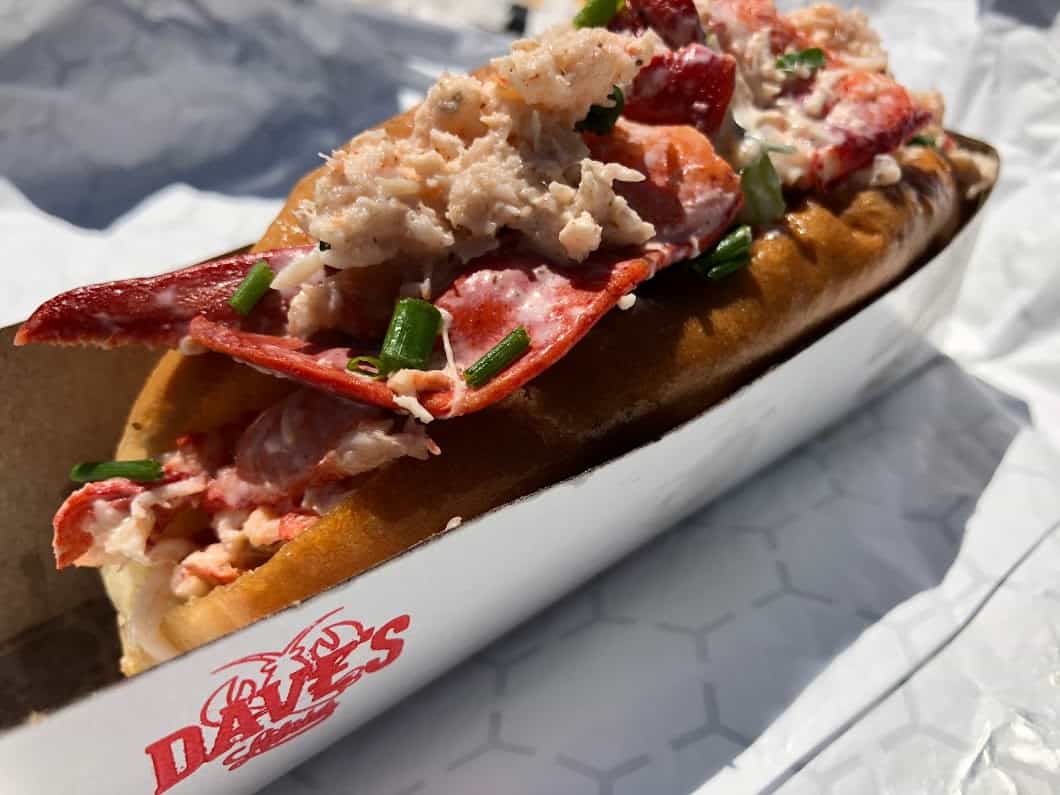 One thing Halifax is known for is the food scene. There's an abundance of food choices from beaver tails (a long fried piece of dough), Lobster Rolls, Chowders, Donairs (a delicious wrap-like roll with a sweet sauce), and Poutine (french fries topped with brown gravy and cheese). A crowd favorite adult beverage was a Caeser, a bloody Mary with clamato juice.
5. Walk to the Halifax Citadel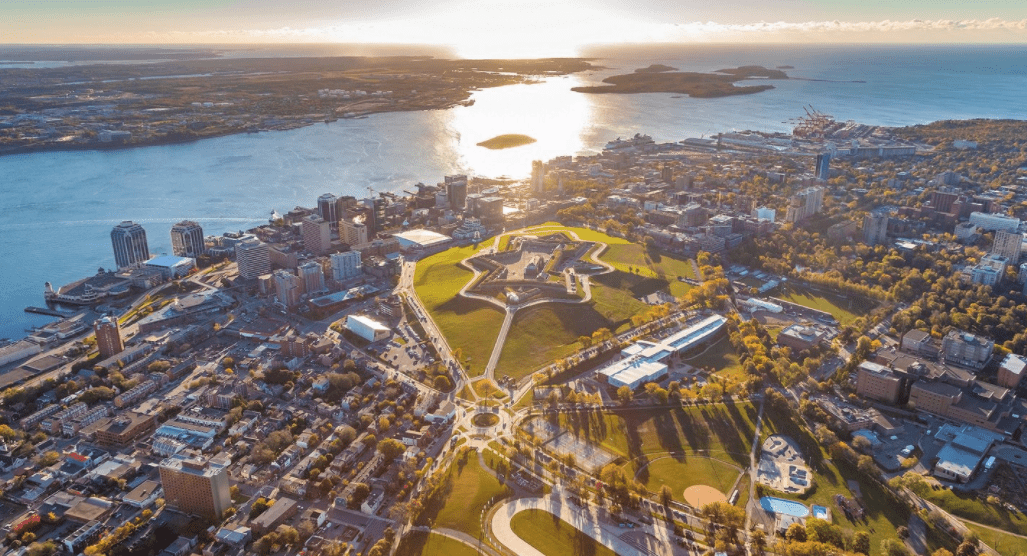 The Halifax Citadel National Historic Site was founded by the English in 1749. This fortified summit of Citadel Hill is currently operated by Parks Canada and is open to guests for a nominal fee.
Depending on your walking ability, you can easily take the uphill one-mile walk to the site or book an organized tour through the cruise ship or a local vendor.
BONUS: Halifax Deep Sea Fishing
The waters surrounding Halifax are teeming with haddock, cod, mackerel, and more. Deep sea fishing tours are ideal for beginners and experienced anglers alike and all bait, rods, and lures are included in the tour, plus you can have your catches filleted and packaged to take home with you. 
Be sure to check with your cruise line to make sure you can bring fish back onboard. Each line has different rules and regulations about bringing items back onboard.
These tours just scratch the surface of what there is to do in Halifax. For a look at other tours and things to do, check out our Halifax cruise excursion guide.
Those are just a few of thing things to do while visiting Halifax. You may want to visit www.destinationhalifax.com or popular tour operator Ambassatours for more options and information.
Pin it!