An Alaskan cruise can be a great experience on so many levels. Alaska is America's last frontier, the 49th state and on a lot of people's bucket list. After I completed my Alaska cruise on Holland America's ms Oosterdam, five reasons quickly came to mind on why someone should take an cruise to Alaska.
1. Sail Through Glacier Bay or Tracy Arm Fjord.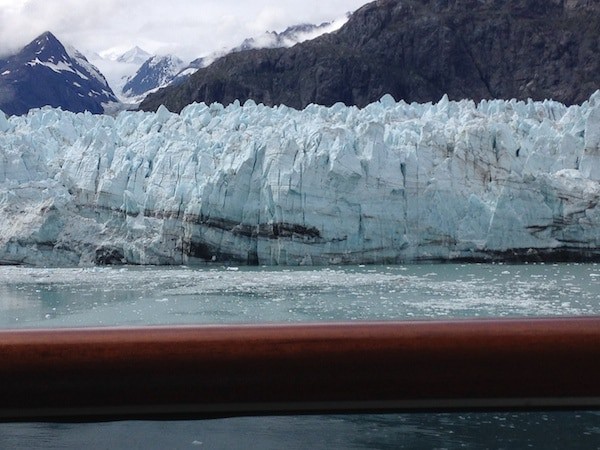 One of my most memorable events in Alaska was sailing through Tracy Arm Fjord on our second day at sea. Located on the Southeastern side of Alaska, the ship sails between cliffs, glaciers, and snowcapped mountains that cast shadows on the cruise ship. It's so breathtaking and it makes you feel at peace with the earth, not to mention extremely small as well.
2. See Untouched Lands.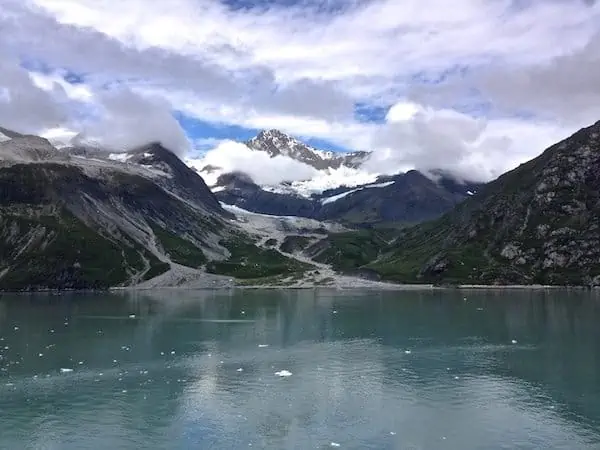 Did you know Alaska is over 660,000 square miles and has a population of under a million? With that much land and such a small population – you are given the opportunity to see a lot of the nature that's untouched by man.
3. Great Food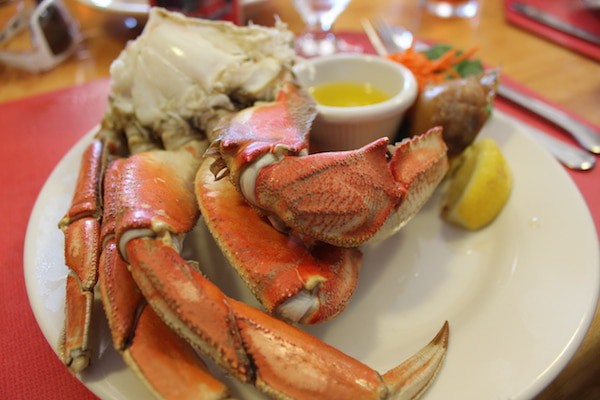 If you like great seafood, Alaska is definitely for you. The Alaska King Crab is just one of the seafood dishes you can find at one of the local ports. If you're in Juneau, make sure you stop at Tracy's Crab Shack.
If you want to be more adventurous you can take a seaplane to a lodge and have a crab feast, where the crabs are brought in on the same morning. Other popular treats in Alaska include haddock fish and chips and salmon.
4. Wildlife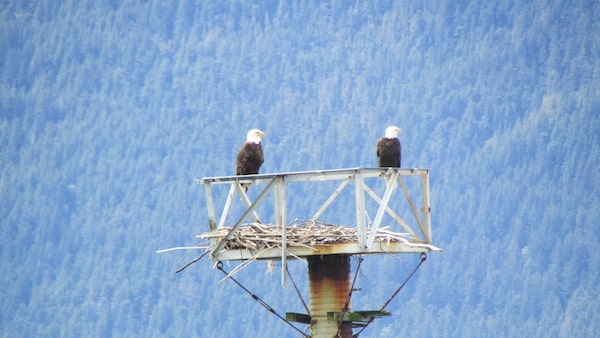 It is not unheard of to see a Black Bear, Humpback Whale, or Sea Lions when traveling to Alaska. Just like you've seen on television, the bears are down by the river in their natural habitat, fishing salmon right out of the stream. On top of all the wildlife you'll see in nature you can also book an excursion to get right up to near a black bear or humpback whale. In Sitka, I checked out the Fortress of the Bear, a sanctuary for abandoned cubs.
5. Great Ports of Call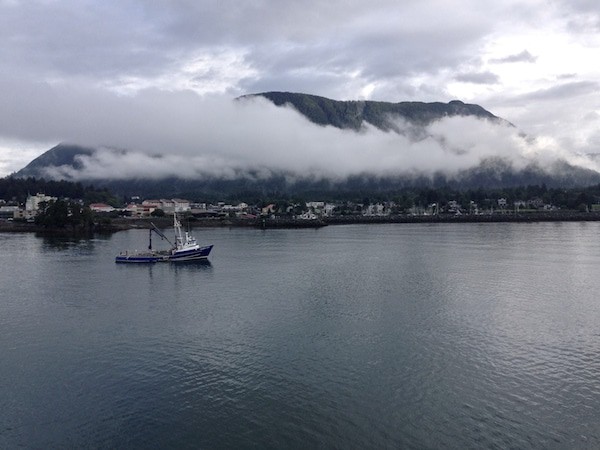 One thing about Alaska is that every port of call is unique. Sitka comes off as a quiet, sleepy little town; Juneau is a busy port with lots of  hustle and bustle; and Ketchikan is centrally located and very walkable. Just as an example: in Juneau I hiked Taku Glacier via a helicopter ride and in Ketchikan I took a seaplane to a lodge for an all-you-can-eat crab feast. Sitka was a tender port so we anchored in the little harbor and took a boat from the ship to the pier.  All the ports offer excursions from the cruise lines as well as third party excursion companies like CruisingExcursions.com.
There are many reasons to take an Alaska cruise, hopefully this will inspire you to explore America's 49th state.