I recently had a chance to head down to Port Canaveral for a couple of shipboard events with Carnival. The first event was a couple from Lakeland, Florida cruising on Carnival Sensation for their 100th sailing. On the same ship. Neat stuff.
Secondly, I was aboard Carnival Liberty taking photos of the dining venues. Read 6 Free Dining Venues aboard Carnival.
There were five ships in port:
Carnival Sunshine
Carnival Liberty
Carnival Sensation
Freedom of the Seas
Disney Magic
Royal Caribbean's Grandeur of the Seas was in port but just visiting.
Around 4:30 the cruise ship sail away party started and I rode down to Jetty Park at Port Canaveral.
Here's the order it went down:
Carnival Sunshine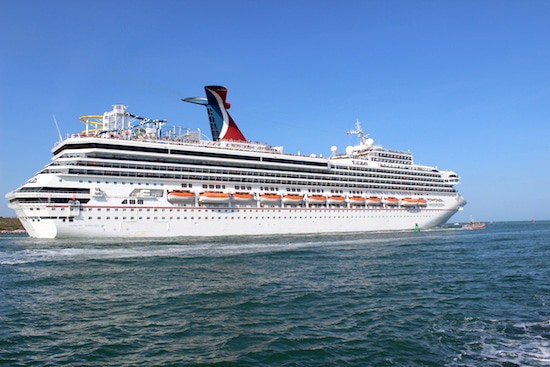 Freedom of the Seas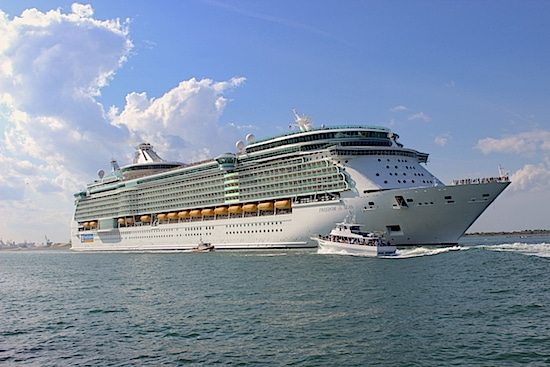 Carnival Liberty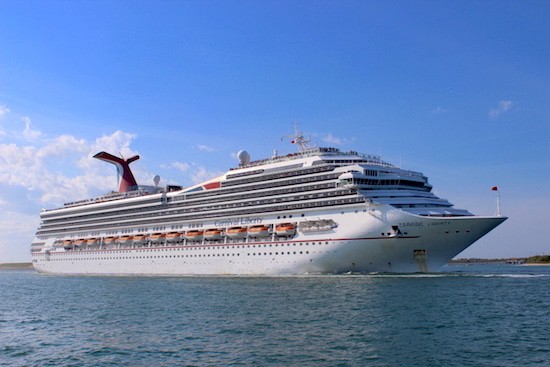 Disney Magic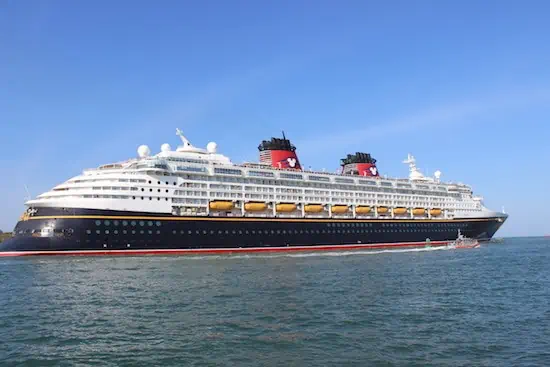 Carnival Sensation was late leaving the port and Grandeur of the Seas had a late port day. So I missed the opportunity to shoot them. It's so great to see so many cruise ships in one day.
The photos were shot with my Canon T3i and a two were touched up in iPhoto because of the sun's glare.
Where do you like to watch cruise ships leave?