New Orleans Saints players Cameron Jordan and Mark Ingram channeled their inner rock stars as they participated in the very first "Lip Sync Battle" for charity yesterday aboard Carnival Cruise Line's ship Carnival Dream while it was docked in New Orleans.  Carnival is the football team's official cruise line and the largest operator in New Orleans, with two ships based there year-round.
The competition mirrored Lip Sync Battle Carnival, a recreation of SpikeTV's popular program that is currently being rolled out fleetwide.  During Lip Sync Battle Carnival, contestants face off to create the most unforgettable performances to popular songs in front of the show's recognizable backdrop.
The Face Off
Ingram performed the 1980s anthem "Here I Go Again" by Whitesnake with colorful costumes and props inspired by the hair bands of that era.  Jordan brought a unique interpretation of Usher's "Yeah!" to the table, decked out in a silver jacked with precision choreography from his team of backup dancers from the ship's Playlist Productions show.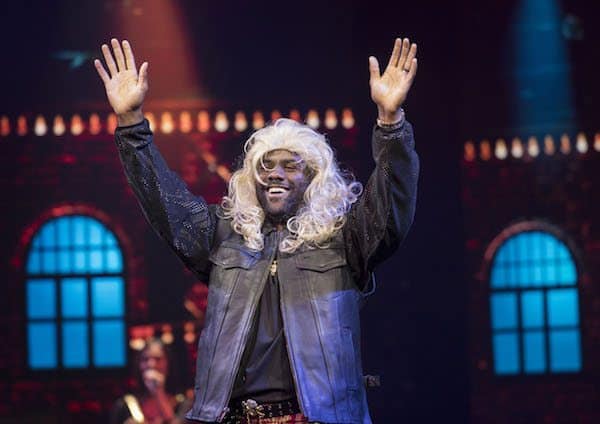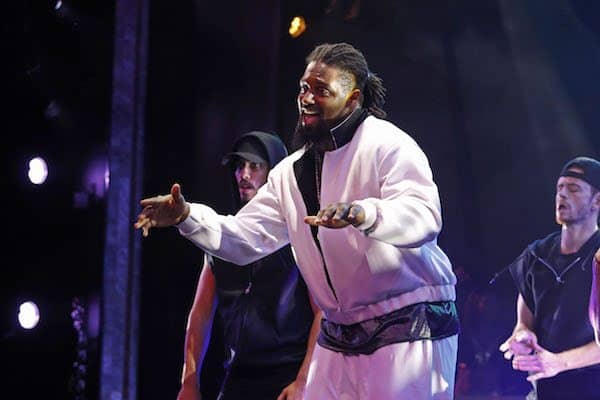 The audience vote for the best performance was close, but in the end it was Cameron who took home the Lip Sync Battle Carnival belt and earned $10,000 for United Way.  Ingram collected a $5,000 donation to the Mark Ingram Foundation.
About Lip Sync Battle Carnival
Lip Sync Battle Carnival debuted aboard Carnival Vista last December.  In addition to Dream, the fun activity is featured on Carnival Freedom, Breeze, and Sunshine with more ships to receive it throughout this year.
To learn more about the program, visit carnival.com/lip-sync-battle.
Photos and Information: Carnival Cruise Line