Add the ship formerly known as Carnival Cruise Line's Holiday to the list of vessels who've sailed into rough waters.
The ship most recently sailed as MS Magellan for Cruise & Maritime Voyages, which this week announced it was shutting down.
What Will Happen To The Ship?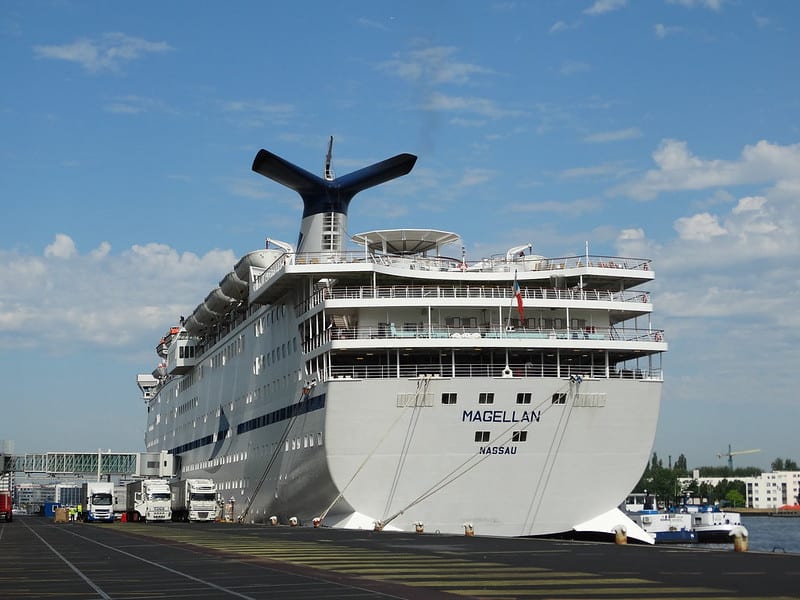 As the Holiday, the ship now known as the Magellan joined the Carnival Cruise Line fleet in 1985. The first of the Holiday-class ships, she would later be joined by the Jubilee and Celebration.
All three ships eventually left the fleet, with Jubilee eventually being sold for scrap in 2017, while the erstwhile Celebration now sails as the Grand Celebration for the Bahamas Paradise Cruise Line.
No word on what will become of the Magellan, which was part of Cruise & Maritime Voyages' six-ship fleet.
Ironically, before the current crisis which has rocked the cruise industry to its very foundation and tested even the strongest of lines, Cruise & Maritime Voyages was set to expand.
According to Shipmonk, CMV planned to add two ships — the Amy Johnson and Ida Pfeiffer, both purchased from P&O Australia and given new names.
Cruise & Maritime Voyages had suspended their sailings back on March 13. The company, which had been dealing with financial difficulties for some time, took yet another body blow when the United Kingdom's Foreign and Commonwealth office issued an advisory telling citizens they should avoid non-essential travel in general, and cruise ships in particular.
In a statement, the company's chief executive, Christian Verhounig, said, that CMV's journey "has tragically been cut short by this unprecedented global [crisis]. We could just not get the financing deal over the line in time to save this wonderful business."
During a webinar held Tuesday morning, Cruise Lines International Association Global Chair Adam Goldstein reminded those in attendance that while it's easy to focus on big players such as Carnival, Norwegian and Royal Caribbean, their membership is actually comprised of many other, smaller companies as well, all of whom are dealing with the financial fallout from the current shutdown.
Featured photo via Flickr/Creative Commons: Cruisereiziger.nl