It's one of the great ironies of today that as airliners are gradually becoming smaller, the cruise ships that take to our oceans are becoming larger and larger. This has been highlighted recently, with the news that the A380 Airbus is to cease production, while the Royal Caribbean Line's Symphony of the Seas has been launched with 18 decks, a crew of over 2,000, and a passenger capacity of nearly 7,000 travelers — it's more like a traveling city than a ship.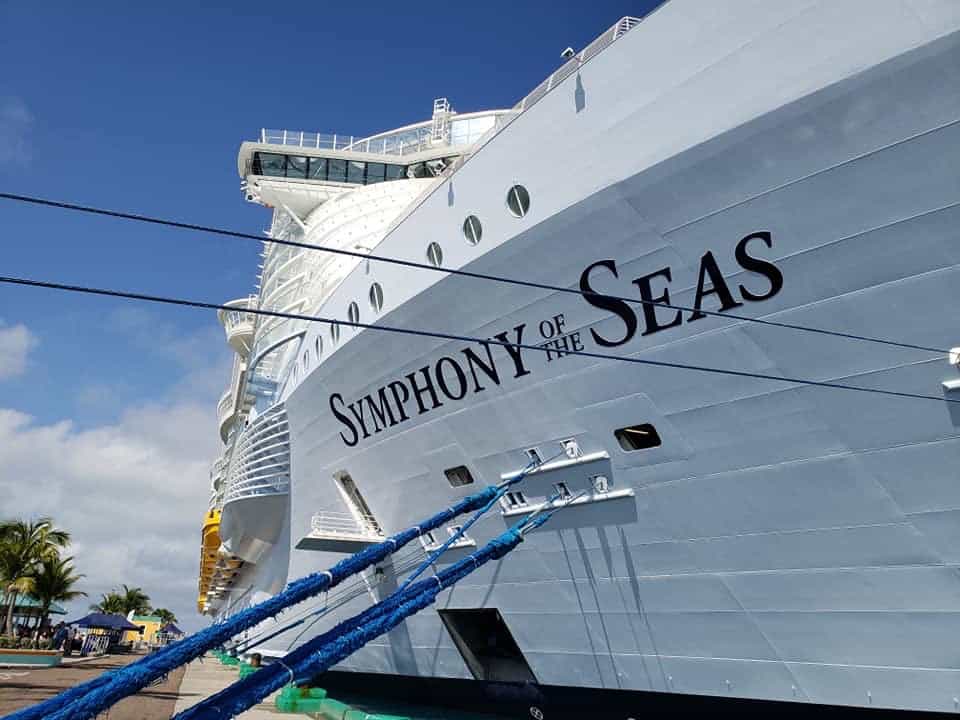 But it's not only the size of cruise ships that has grown exponentially in recent times, the level of entertainment on board has also more than kept pace with the change.
So, on a typical cruise liner, not only can you expect round-the-clock dining in an international range of restaurants, you can also find yourself playing tennis, swimming in numerous pools, learning new skills from oil painting to ballroom dancing, and even listening to world-famous experts delivering lectures on everything from fine art to ancient civilizations.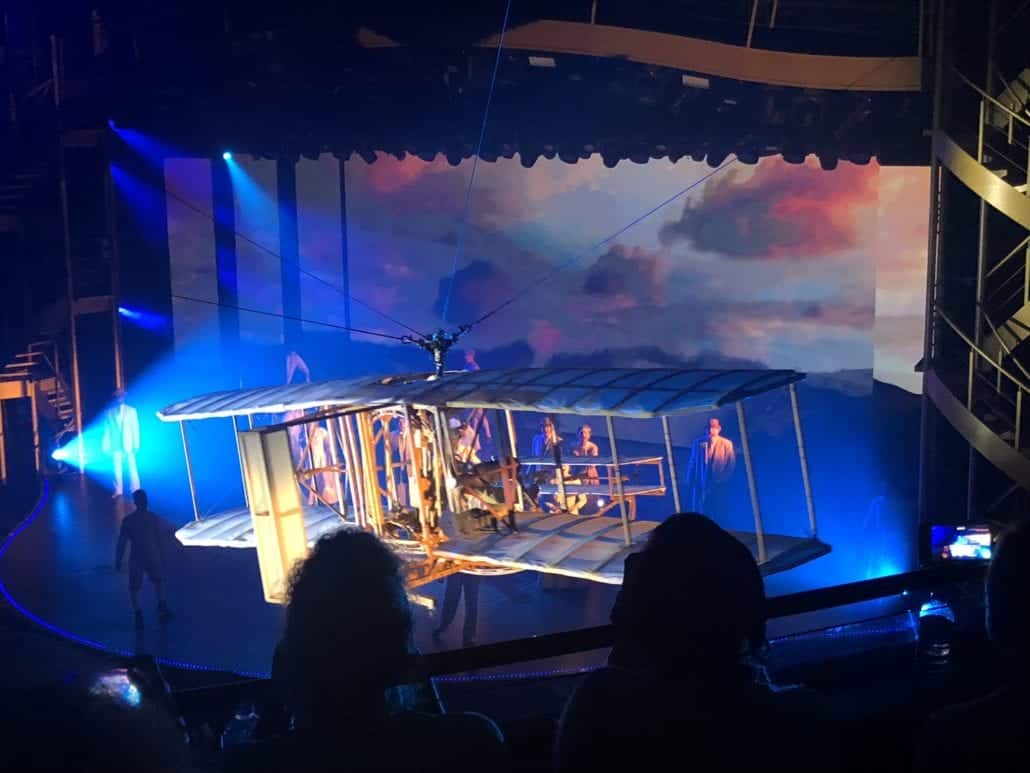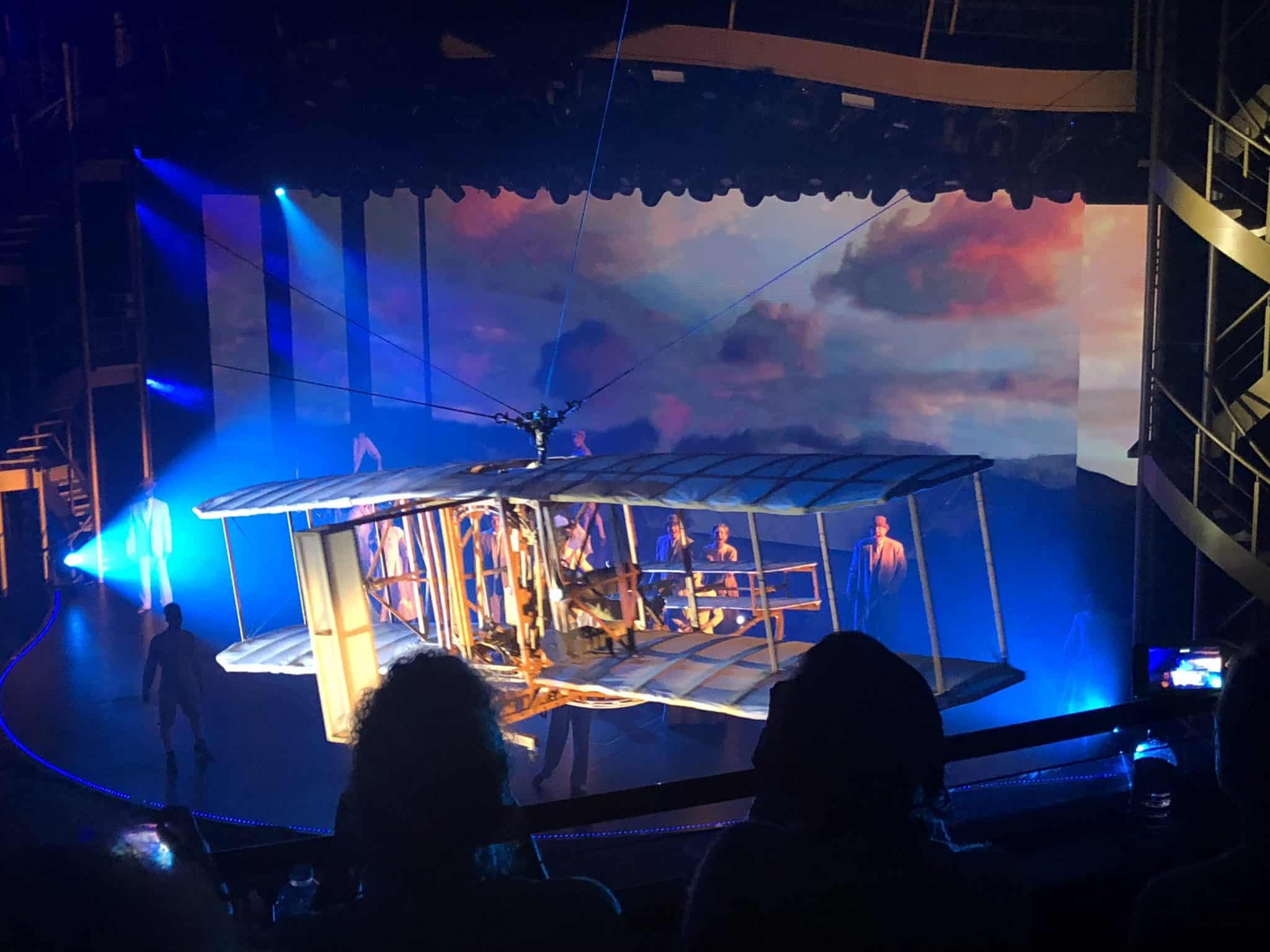 Away from these highlights, another form of entertainment that has truly moved into the 21st century is the world of the onboard casino. The glamour of the land-based casino is more than matched by the lavish décor that you can expect to find onboard. And, with potentially thousands of passengers in vacation mood (and probably hoping to win back at least a part of the fare they've paid to be on board) it's a natural choice for some high rolling on the high seas.
In Canada, there are several options available for anyone who wants to experience the onboard casino whether on a full cruise or a smaller, more local experience. From the many available, we've chosen three that are sure to entertain.
The Regal Princess
Launched in 2014 by Princess Cruises, the Regal Princess is a mid-sized ship with a maximum capacity of 3,560 and a crew of over 1,300. A fun trivia fact is that it was launched and christened by the cast of the hit TV series The Love Boat. Among the many journeys, it takes each year is one that includes the Eastern seaboard of the U.S. traveling north to Halifax and New Brunswick.
There are countless activities to enjoy on board, but surely one of the most entertaining is the Vegas-style casino that welcomes players of every level from complete beginner to semi-professional.
There are all the games that you'd expect to find as well as a whole battery of slots games to enjoy. Some of these even boast the big-winning progressive jackpots that are so popular in casinos on dry land.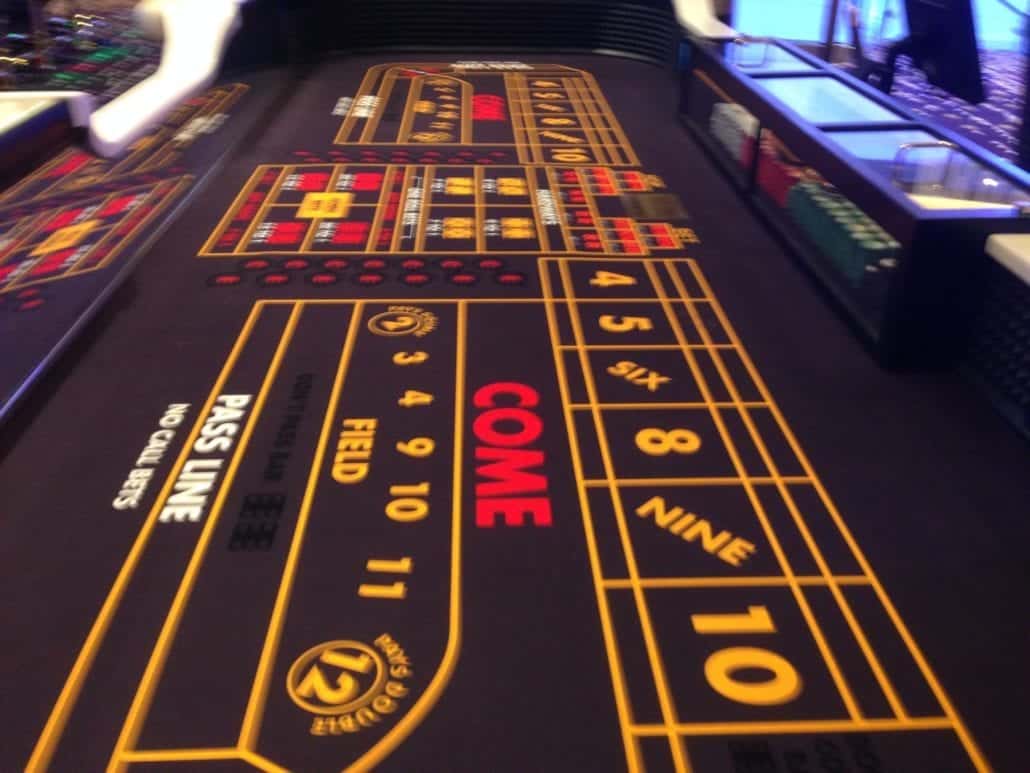 Then there are all the old favorites like roulette, blackjack, and poker with the latter featuring Texas Hold 'Em poker, Caribbean Stud Poker, Three Card Poker, and Let it Ride. And if you don't know your straight flush from your river, there's no need to worry. The casino staff are always on hand to give a quick tutorial or two. So even if you are a novice it might not be long before you're ready to take part in one of the many tournaments that take place on board.
There are two other features that are also important to mention. The first: the PlayOcean Casino. They've taken a leaf out of the book of top online operators and launched their own app, which means you can play all your favorite games wherever and whenever you want while you're on board. In recent years, there have been increasing numbers of players going online to play their favorite casino games, rather than visiting a brick-and-mortar casino.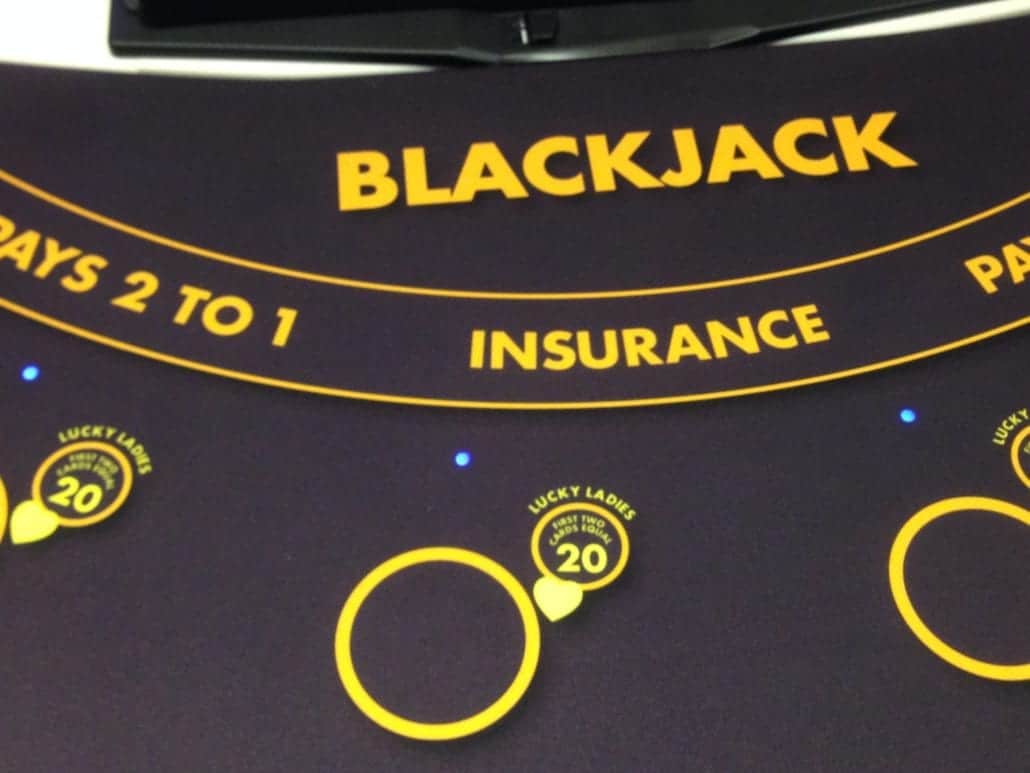 Therefore, it makes sense for The Regal Princess to cater to their guests with an online alternative – after all, it's easy to see why casino players are favoring the virtual alternative. High-quality games like European Roulette keep players in Canada and around the rest of the world entertained, so why shouldn't those at sea be able to indulge as well? The second notable feature is a technique they've taken from the casinos ashore: The Princess Players Club. This offers a range of rewards for frequent or high-stakes play, and can really add to the enjoyment.
Norwegian Joy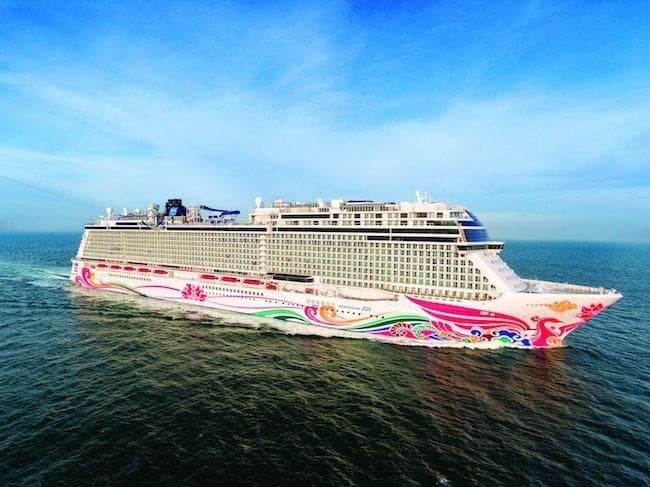 Norwegian Joy is a member of the Norwegian Lines fleet and one of the most popular routes that it travels is called The Awe of Alaska. Traveling in and out of Seattle, the ship visits Victoria in British Columbia along with its journey. Slightly larger than The Regal Princess with a maximum capacity of 3,802 passengers served by a crew of over 1,800, the ship was launched in 2017.
One of the more unusual activities that you'll find on board is a race track where you can put your driving skills to the test. Then, when you've discovered your inner Jacques Villeneuve it could be time to head for that other glamour-spot of the ship, the Joy Casino. Bedecked in fine furnishings including ornate chandeliers and lined with the very latest slots, it's a great place to relax over a table game… or two.
There's a whole range of games to enjoy, including roulette and blackjack, with table limits that range from $5 right up to $5,000. So, it's perfect for a quick dabble or a far more high-stakes experience depending on your taste. It's located in the heart of 678 Ocean Place, the heart of the ship's evening entertainment center where you'll also be spoiled with choices for nightclubs, bars, and places to eat.
Yankee Lady Yacht Cruises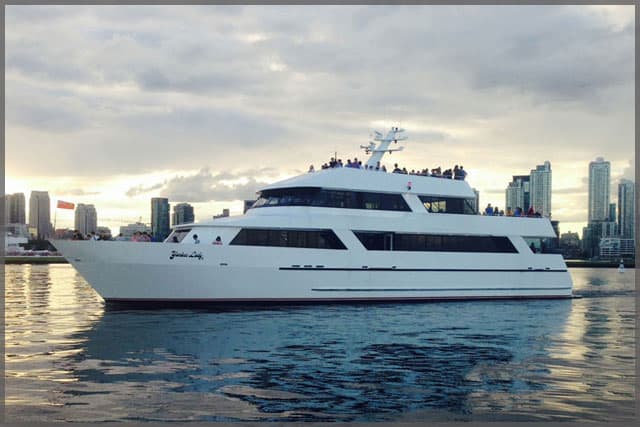 Of course, we don't all have the time or the money to go on a whole cruise. But there is another way that we can enjoy gambling afloat. Come on board one of the Yankee Lady Yacht Charters, which operate out of Toronto, and you're guaranteed a great experience.
Games on board include roulette, blackjack, craps, and even slots, and give everyone a chance to enjoy a few hours of fun. Because the gaming laws in the province don't allow the use of real money, everyone on board plays with so-called "funny money" which they can exchange for a range of gifts at the end of the outing.
So, while it may not be quite as exciting or glamorous as taking a cruise on the open seas, a trip on board will be fun-filled… and could even see you taking home a great prize.