My family is addicted to cruising. At holiday gatherings (like Thanksgiving) the talk of the table is the newest ships coming out or how we're going to ferry over to Trunk Bay the next time we're in St. Thomas. So this year I'm going to make it easy – I'm getting them cruise gear.
11 oz. Cruise Mug
Just remember, you'll have to wash it out yourself… a cabin steward is not included!
Cruise Lovers T-Shirt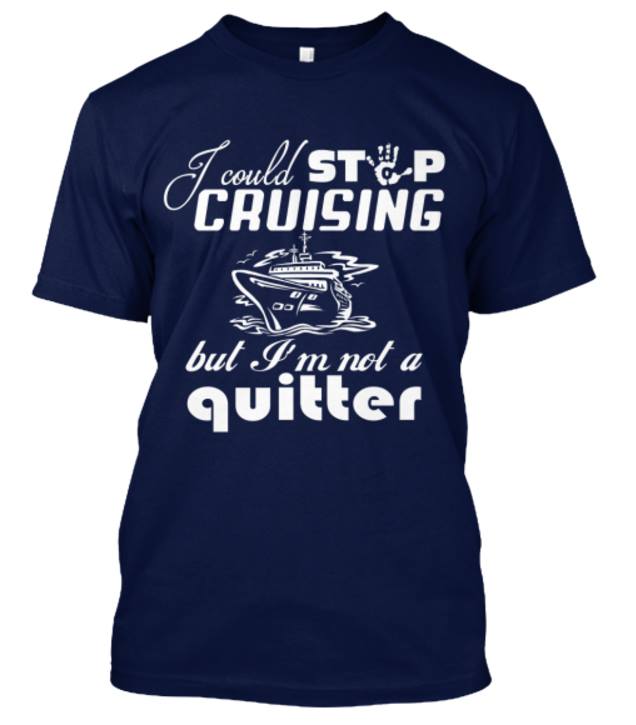 Click here for more info.
Addicted to cruising? Show off your love of cruising with this T-shirt that says, "I could stop cruising, but I'm not a quitter."  Limited time offer on this special cruiser t-shirt so grab yours while you can.