Georgetown, Grand Cayman businesses have been preparing for a slew of cruise passengers that sailed into town today on six ships. It's one of their busiest days this year, and nearly 20,000 cruise guests descended upon the island.
Police have already drafted more officers to the waterfront in the last few months to prepare for the large number of travelers, which has partially been because of the recent hurricanes in the eastern Caribbean. Several cruise lines diverted their ships to Grand Cayman when their original port stops were affected by the storms. The Port Authority expects to see an additional 70 ships, bringing close to 250,000 extra guests to the island through the end of April as a result. This meant that several days this month, the port has already seen up to six ships at a time.
Today was expected to be among the busiest days, with Norwegian Epic, Carnival Vista, Liberty of the Seas, Celebrity Reflection, Marella Discovery II, and Norwegian Pearl all making a call there – in total, 19,722 guests.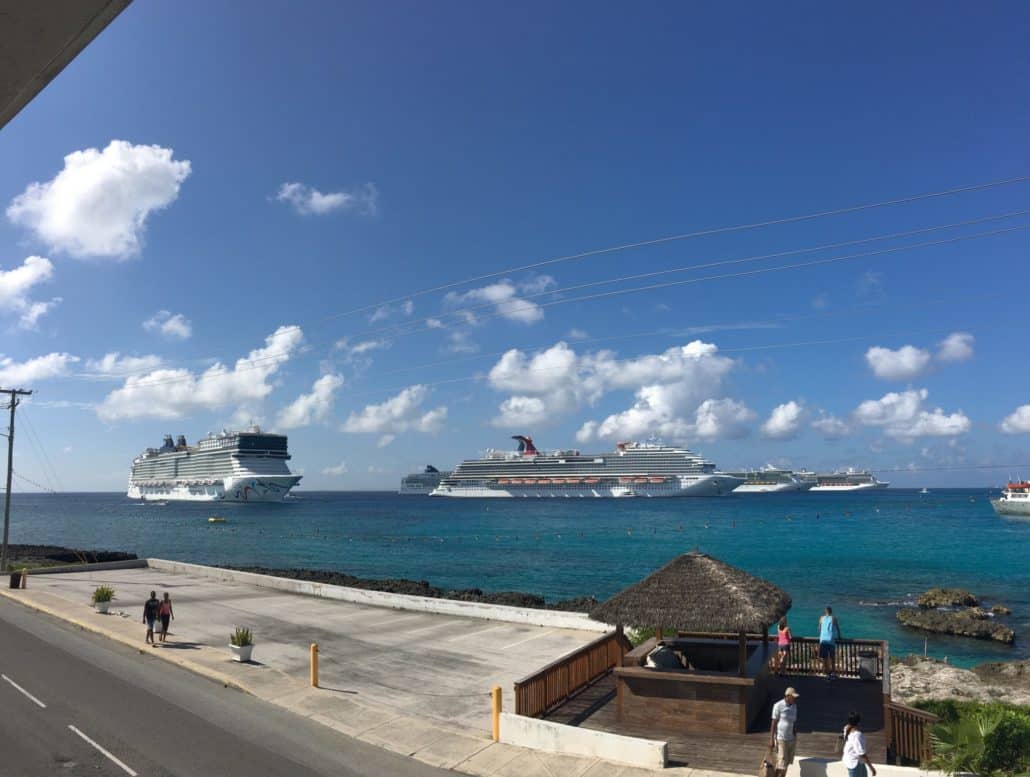 Store owners are prepared and glad to see the impact that the additional guests were already having on their businesses, though were sympathetic as to the reason they were receiving so much spin-off traffic. Shops hired extra workers to accommodate the busy cruise days, and the town has been handling the crowds well.
Matthew Bishop, CEO of Island Companies which owns several stores, said its businesses were seeing improved sales across the board. "The arrival of the cruise traffic had been fairly good and our sales have appreciated accordingly. To a certain extent, we expected that but probably an even bigger impact has been from the high-end tourism sector. Some of that is definitely due to the storms that hit the eastern Caribbean." He went on to say that despite the increase in visitors, there seemed to be very few issues on the waterfront thanks to the increased police presence.
Information: Cayman Compass
Photo credit via Kabir
SaveSaveSaveSave
SaveSave
SaveSave