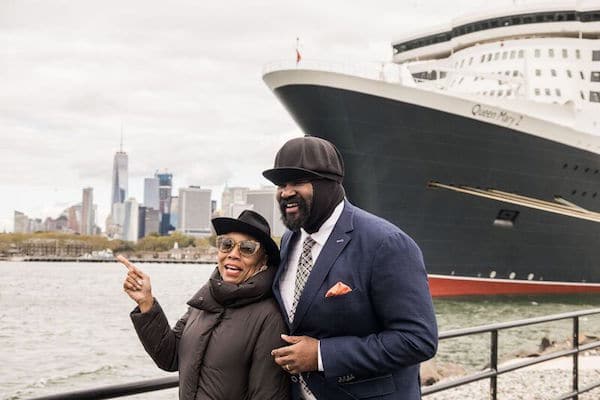 Cunard recently hosted hosted jazz legends Gregory Porter and Dee Dee Bridgewater aboard their Blue Note Jazz at Sea transatlantic crossing, which sailed from New York to England on October 25.
Mr. Porter isn't a stranger to Queen Mary 2, as this was his second time sailing and performing on Cunard's flagship ocean liner.  He explained in an interview that singing on the ship allows him the rare opportunity to connect with his audience both before and after a performance.  Ms. Bridgewater, who recently performed at the White House, was excited to take her first transatlantic crossing aboard the ship, and mingle with fans who booked just to see her.
Earlier this year, Queen Mary 2 underwent a massive refit; one of the most remarkable refurbishments ever undertaken by Cunard.  The ship takes its art deco design inspiration from the original Queen Mary, which debuted 80 years ago.